The Best Tires for Your GMC Sierra 1500
Originally published on Oct 26, 2022 | Updated on Aug 21, 2023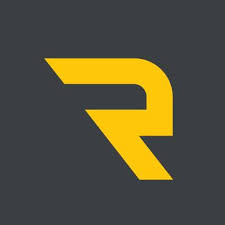 Written by
 RealTruck Expert Team
Let's start with the basics: tires. Depending on the type of adventure you're interested in, there are several different tire application categories to choose from.
All-Terrain: If your goal is to balance on and off-road performance traction when off-roading with superior durability, here's your category. though you'll sacrifice a bit of comfort and increase your road noise. Look into hybrid versions for increased comfort and less noise.

Performance: These tires are all about enhancing the way your vehicle handles. If you enjoy a sporty feel and a responsive tire with better traction, this is your tire category. However, what you gain in handling you lose in tread life, with slightly reduced comfort.

Touring/All-Season: Made to last in a general use category, touring or all-season tires offer solid traction in wet and dry conditions, a smooth ride and longer tread life. While they perform well in colder conditions, they lack the traction of dedicated winter tires.

Winter/Snow: You may not have known that winter and snow tires are made with a different kind of rubber designed for maintaining its grip and pliability in colder climates. Their unique tread patterns also help make navigating and stopping on icy roads safer.

Highway/HT: Highway (or HT) tires are built primarily for comfort on the road in most conditions. If you're not expecting to do any off-roading and value a comfortable ride over other factors, a highway tire is probably the perfect choice for your truck or SUV.
Let's Dive Into Our Picks.
Our truck experts at RealTruck have personally selected the best tire options for your GMC Sierra 1500. Keep in mind lifestyle and price when browsing through all of our favorites.
Nitto Ridge Grappler Tires
If you're looking for a versatile tire, look no further. This tire will take you from the work week straight into the weekend with its exceptional performance on both the highway and off-road. The variable pitch tread pattern allows for a smooth and quiet ride on the highway, while shoulder grooves help you cut through even the rockiest of terrain when off-roading. 
Starting at $223, these tires are perfect for the Sierra owner who wants to live that double life of work and adventure. Shop the Nitto Ridge Grappler Tires and upgrade your Sierra 1500 by shopping here.
Falken Wildpeak A/T3W Tires
Optimized to excel in wear, winter, and wet performance, the Falken WIldpeak A/T3W Tires are perfect for the Sierra owner who's all about nonstop exploration. This tire's durability is made possible by its carefully curated design, equipped with full-depth sipes and grooves that help you maintain consistent performance across all of that rough terrain. 
Starting at $174, these guys are backed by a 55,000 mile tread life warranty and will continue to drive like new each time you're behind the wheel. Shop them here.
BFGoodrich All-Terrain T/A KO2 Tires
With a massive tread tire designed to tackle terrain across all four seasons, it's easy to understand why the BFGoodrich All-Terrain T/A KO2 Tire makes our top three. Increased rubber and split-resistant side walls allow the tire to deflect off-road debris that might otherwise damage your truck. Maximized traction is achieved with the addition of an interlocking tread and serrated shoulders.
These tires are ready to take you on even the most ambitious of adventures. Shop them here.
You haven't seen anything yet.
We've only skimmed the surface. You can browse RealTruck's impressive inventory and check out other tire brands like Toyo, and Cooper here. Remember, if you need help selecting the proper fitment for your Sierra 1500, our truck experts are always a chat or phone call away. We can't wait to see what you choose.
Shop Now
RealTruck is your home for the best products to outfit your build for unforgettable adventures.
Join over 2 million RealTruck people
Get exclusive savings, insider information, and the latest RealTruck articles sent straight to your inbox.