Originally published on May 29, 2020 | Updated on Jul 24, 2023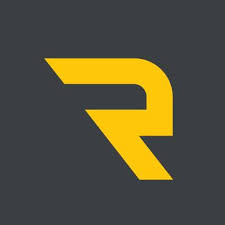 Written by
 RealTruck Expert Team
Running boards, also called truck steps and truck side steps, are boards that run underneath the doors of a vehicle to provide an additional step between the cab and the ground. A popular accessory for trucks, vans, and SUVs, running boards make it easier to get in and out of your vehicle. If your vehicle rides too high to enter and exit comfortably, a set of running boards can solve your problems. Running boards are available in a variety of designs, materials, and lengths, which we'll explain more about below.
Running Board Materials
The following materials are commonly used to manufacture running boards.
Aluminum: Lightweight, sturdy, and rustproof, aluminum is frequently used in the construction of running boards. Some boards, such as Dee Zee Brite Tread Running Boards, are completely made of aluminum. Other boards use an aluminum frame with a polymer overlay. Ionic Factory Style Running Boards are an example of this design.

Steel: Used to make heavy-duty running boards, steel is stronger than aluminum and will take more weight before bending or flexing. Running boards made of carbon steel or mild steel will usually come with a black powder coat or E-coat to combat corrosion. Stainless steel boards are more resistant to rust and will usually come with a polished, almost chrome-like finish.

Fiberglass: Less common than metal running boards, fiberglass running boards such as Owens Fiberglass Glastep Series are still sought after by some customers because they are easily painted to match a vehicle's OEM paint code.
Cab Length vs Wheel to Wheel
If you own a pickup truck, you have a choice between cab length and wheel-to-wheel running boards. Cab length running boards are the more common of the two, providing steps into your truck's cab while not extending past the cab itself. Wheel-to-wheel running boards extend past the cab and toward your rear wheel well, giving you a step that allows easy access to the sides of your bed. Cab length running boards will certainly get the job done for many truck owners, but if you routinely access your truck bed, wheel-to-wheel running boards are a better option.
Cab Length Running Boards
The running boards don't extend past the cab.
Wheel to Wheel Running Boards
The boards extend past the cab to provide a bed step.
If you have questions about running boards or other truck accessories, chat or call our product experts.
Join over 2 million RealTruck people
Get exclusive savings, insider information, and the latest RealTruck articles sent straight to your inbox.