How to Choose a Truck Bed Cover
Originally published on Aug 12, 2022 | Updated on Aug 10, 2023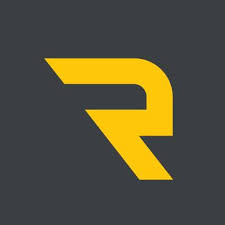 Written by
 RealTruck Expert Team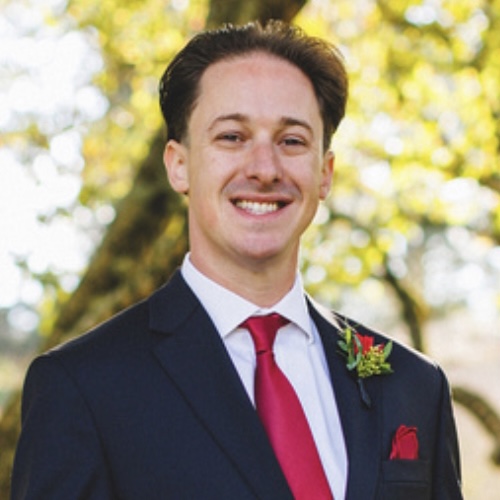 Let's talk about truck bed covers. Many people call them tonneau covers, meant to be pronounced "tahn-no", but the more contemporary (and easier to say!) term is truck bed cover. But where did the word "tonneau" even come from?
Early 1900s touring automobiles had a barrel-shaped rear section that was called the tonneau, which is French for barrel or cask. A removable cover was designed to protect that area from rain and the elements; thus, the name tonneau cover.
The term was revived years later, when it came to be applied to pickup truck bed covers. In the 80's, soft covers that snapped on became all the rage, they did the job, but were hard to use.
Fast forward to today. Tonneau covers have come a long way since those unwieldy snap versions. Innovations in design and materials have paved the way for a whole new generation of truck bed covers. Keeping pace with the truck manufacturers use of aluminum and advanced compositing techniques, current gen covers are now simple to use while offering far superior security and weather protection. And with numerous modern designs available, from matte black to paint matched, there are enough choices to meet everyone's unique tastes. 
Truth is: a pickup is just not complete without a truck bed cover – and we should know. RealTruck is America's number one seller of truck bed covers, and a leader in truck accessories. That makes it pretty safe to say that we are the authority in this field.
We offer an impressive selection of covers for just about every make and model out there. Choices include soft rolling, hard rolling, soft folding, hard folding, retractable, one-piece lid, and cap. Whew. So which cover is right for you? It depends on how you use your truck and what you carry in your truck bed. Let RealTruck be your guide on the road to find the perfect truck bed cover.
And by the way, if you think you can't have a tonneau cover and quick full bed access at the same time, you would be mistaken, my friend.
Let's get started ….
Benefits of All Truck Bed Covers
1. Weather Protection. No matter what mother nature brings; Rain, Snow, or Dust, covers keep the elements out. 

2. Security. Keep your items safe and secure by closing the truck bed cover

3. Keeps Cargo In Your Truck. Covers keep your items where they belong

4. Enhanced Look. From a fine gloss to matte black there is a cover to match everyone's needs

5. Expanded Capabilities. Take your adventures on the road by adding a rack to the track system of your truck bed cover.

6. There when you need it. With the ability to keep your items safe but with the means to access your whole truck bed when you need to haul a big load.

7. Ease of use. They roll and the fold with just a flip of the wrist.
Basic Differences
Truck bed covers can be basically split into two types: soft covers and hard covers. The material used for soft covers is an industrial-strength vinyl, which makes them seamless and lightweight. Hard covers use rigid materials, such as aluminum and offer an additional layer of security for tools and other valuables items.
Truck covers are further divided into groups based on how they open and operate. These groups are: soft rolling, hard rolling, soft folding, hard folding, retractable, one-piece lid, and cap. Let's discuss.
Types of Truck Bed Covers
Rolling
Soft Rolling
Some people just prefer the intuitive use of a rolling cover… a couple of pros: full truck bed access and ease of use. In general, rolling covers open from the rear and roll up to the front, like a carpet. Soft-rolling covers are designed for general family use – like keeping groceries dry and securing basic bed cargo. You can drive with the cover fully open. This full bed access is handy for hauling ATVs and other recreational vehicles. A great option in this category is the TruXedo TruXport. It features a heavy-duty hook and loop system that fastens the cover firmly along the side rails. And it opens as easy as releasing the dual triggers in the rear and securing it against the cab with the provided straps. Installation is easy, using just simple tools, and takes about twenty minutes.
Soft Rolling
The premium choice in this category is the TruXedo Pro X15, featuring a black matte material bonded to a vinyl top. Its contemporary appearance looks great on any pickup. The Pro X15 sports a low profile, as it attaches using a rail system inside the bed. This allows the stake bed pockets to remain open and available for use. Another advantage is a one-handed, single trigger release. This cover takes about twenty minutes to install. For all of those reasons, the Pro X15 should be on the top of your soft-rolling list.
Hard Rolling
A hard-rolling cover gives you the ease of a soft-rolling cover, paired with the security of a hard top. They operate the same as a soft-rolling cover, but the top is reinforced with heavy-duty aluminum slats below the matte black vinyl top. A hard-rolling cover is a good choice for dirt bike owners. Its full bed access allows you to carry your bike to the trail, while keeping your extra gear/helmets safe and secure. The BAK Revolver X4s is a smart choice here. In spite of its rugged and sturdy construction, an innovative design allows the top to be rolled with the greatest of ease. It features a cable release on both sides that allows you to open the cover from either side. Installation takes about twenty minutes.
Soft Folding
Soft-folding covers are perfect for basic family use … things like protecting your sports gear from the elements and keeping your cargo from flying out and becoming projectiles. These types of covers feature a heavy-duty, leather-grained vinyl, drawn over a framework that allows them to be folded up in sections. A great choice here is the Extang Trifecta 2.0. It's a breeze to install, thanks to clamps that attach the cover directly to your bed rails without the use of any tools – takes about five minutes. Its trifold design and lightweight construction also make it easy to remove when you need full bed access.
Hard Folding
Hard-folding covers work just like soft-folding ones, but with a major difference: an extra layer of security provided by a rigid surface as opposed to a soft top. That not only helps protect your valuables, it also makes the cover super strong. Believe it or not, covers in this category can hold up to 600 pounds of distributed weight. Check out the Extang Solid Fold 2.0. This trifold cover is constructed with a one-inch thick, dent-resistant hard panel. This is a smart choice for those who need real security without the need for 100% bed access, as the trifold offers 2/3 bed access when fully opened.
Hard Folding
If you routinely need the use of your full truck bed, hard quad-folding covers are the ideal all-round choice. They offer real flexibility and great features, like full bed access when completely open and great security when closed. They are great for moving large furniture across town and securing your tools in the truck bed when you get there.
So, let's talk about the BAKFlip MX4 … it opens fully in seconds with dual cable releases, allowing the cover to be opened from either side. It folds up vertically and is secured against the cab with prop rods for driving fully open. And the MX4 closes just as easily with slam latches that lock each section of the cover as it shuts. The versatility and good looks of the MX4 has made it the number-one selling hard cover on the market. Installation requires just a couple of tools and takes about twenty minutes.
Retractable Cover
A retractable cover is a variation of a rolling cover – but instead of it rolling on top of your truck bed, it rolls into a canister inside the bed. The top surface is usually constructed from sturdy aluminum stats that glide on ball bearings for ease of operation. A popular choice here is the Retrax Pro XR. It has a great look, and since it's all metal, it's one of the most secure covers on the market. Plus, you can lock it in place wherever you want, depending on how much bed access you need. The ease of use of a retractable cover makes it ideal for those who need to open and close their truck bed cover frequently. The canister that stores the rolled-up cover takes up a bit of space in the bed, but on the plus side, a retractable cover is the easiest to use and maintains the clean lines of your truck.
Another nice feature is the option of a track system – slots built into the top of the side rails which allow you to install third-party racks and other accessories to carry cargo over your bed, perfect for your next adventure. Installation for the Retrax Pro XR takes about thirty minutes with two people.
One-Piece Lid
The one-piece lid is a great option for a seamless, clean look. They can be ordered to match your vehicle's color, so the cover appears to be an integral part of the truck. It forms a weather-resistant seal on both sides and the rear, so it does a great job of keeping water out. A popular choice is the Undercover Elite LX. This sturdy cover opens and closes with a simple turn of a knob, letting the struts raise the ABS lid. And closing it is just as easy, by gently pulling it back down and locking into place.
Because of their sharp appearance, hard lids are found on many show trucks. Their security and superior water resistance make these ideal for golfers and sportsmen.
Installation takes about thirty minutes with two people.
Truck Caps
Truck caps are also called "camper shells" for good reason. They're great for transporting lots of camping gear and provide peace of mind that your sleeping bag and firewood will still be dry after a heavy rain. When locked, they keep your hunting and fishing gear dry and secure. In short, they are perfect for the outdoorsman.  The ARE Overland is a popular choice in this category. It's color matched to your truck and really adds to your ride's look, feel and vibe. Keep in mind that all cargo that rides under a cap has to be loaded in from the back of the truck. Because of the size and weight of a truck cap, installation is done by your local ARE dealer.
So, there you go. You now know enough about truck bed covers to find the perfect one for your needs. And note that all of the covers mentioned here are proudly made in the USA.
Join over 2 million RealTruck people
Get exclusive savings, insider information, and the latest RealTruck articles sent straight to your inbox.