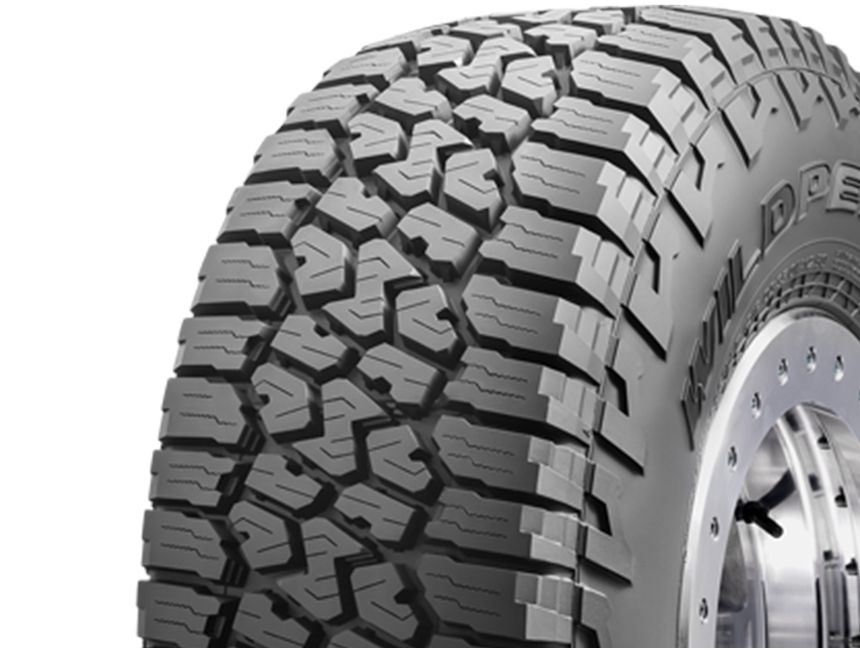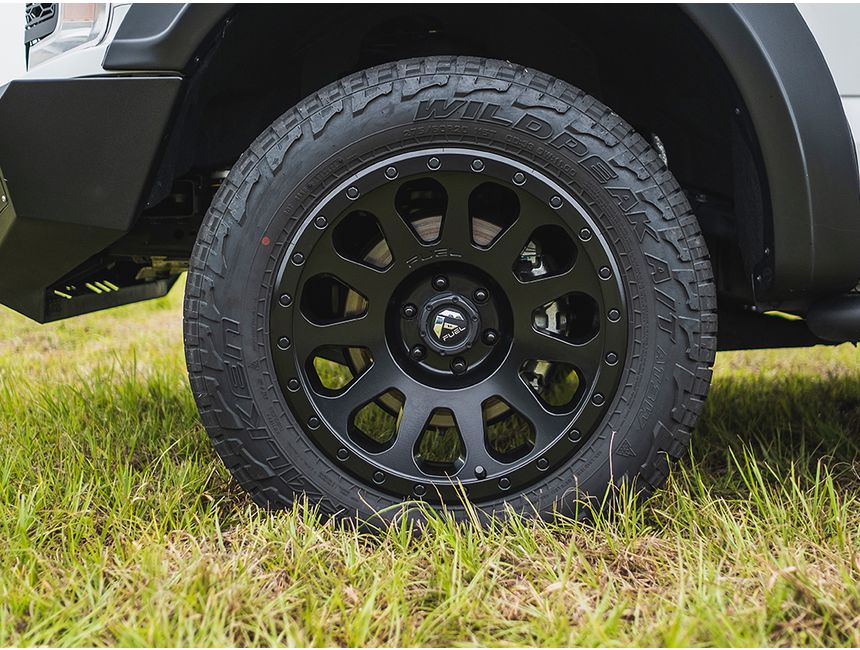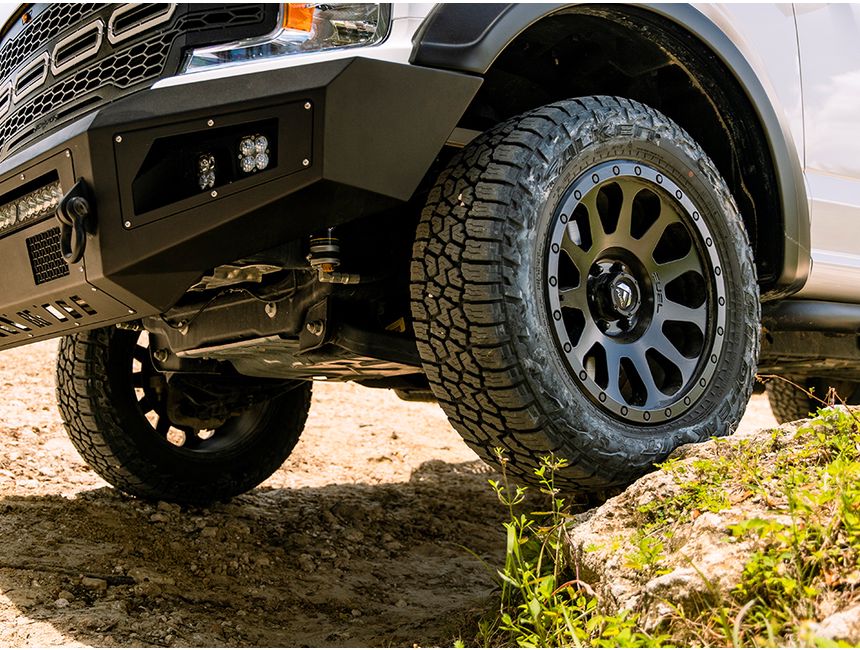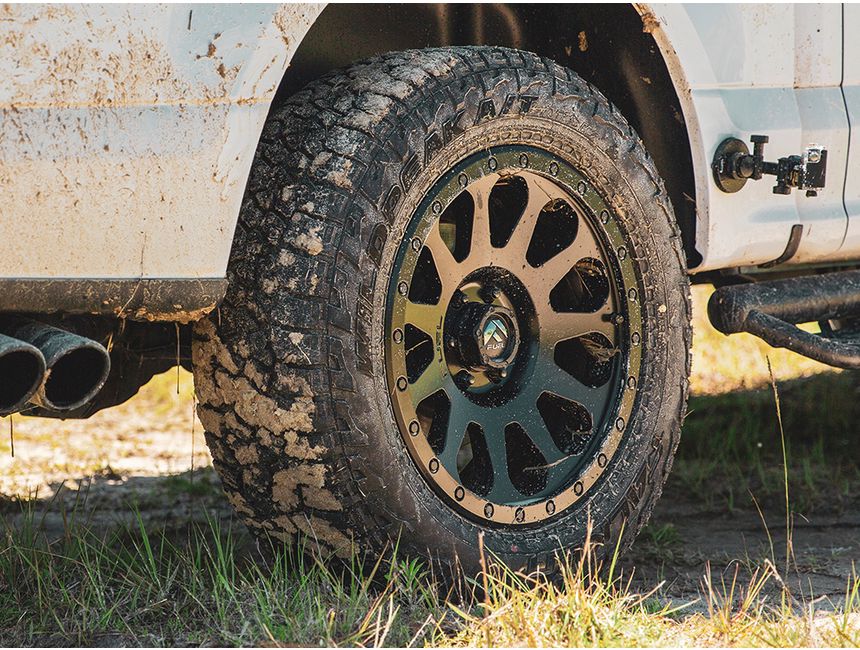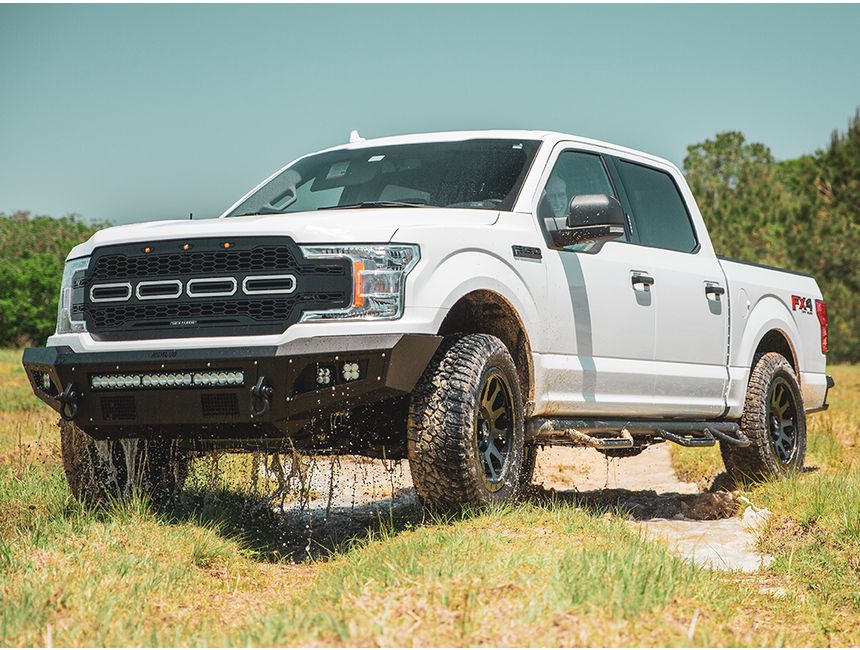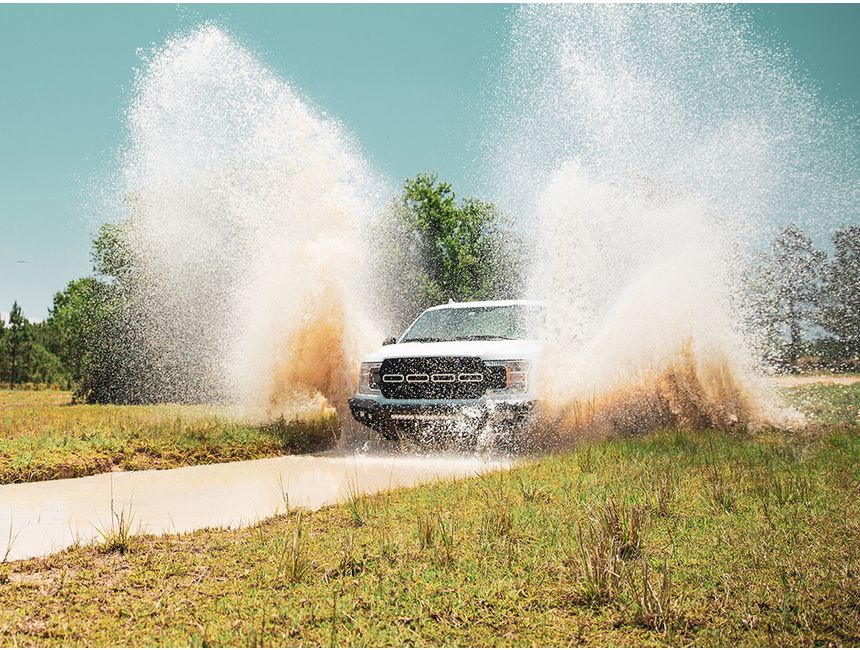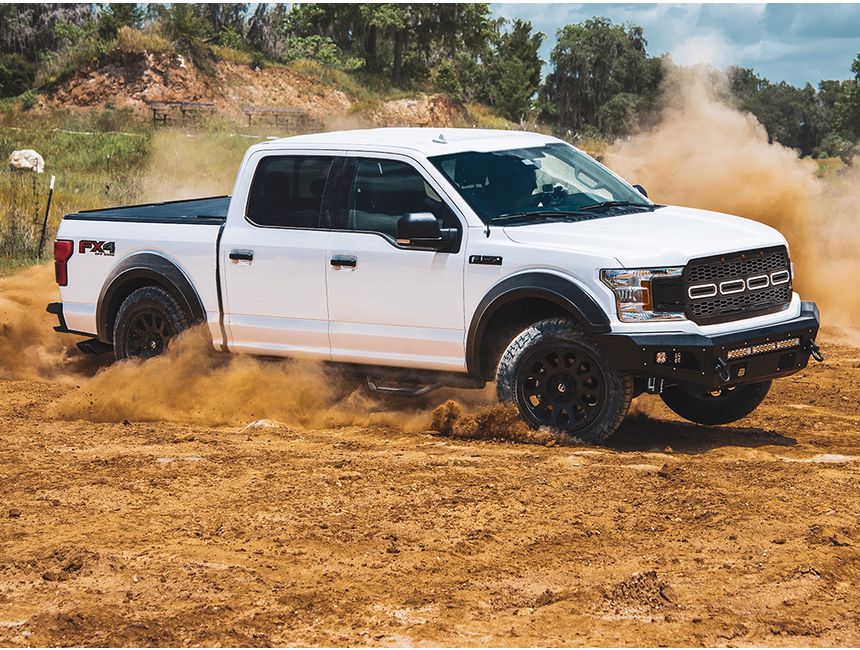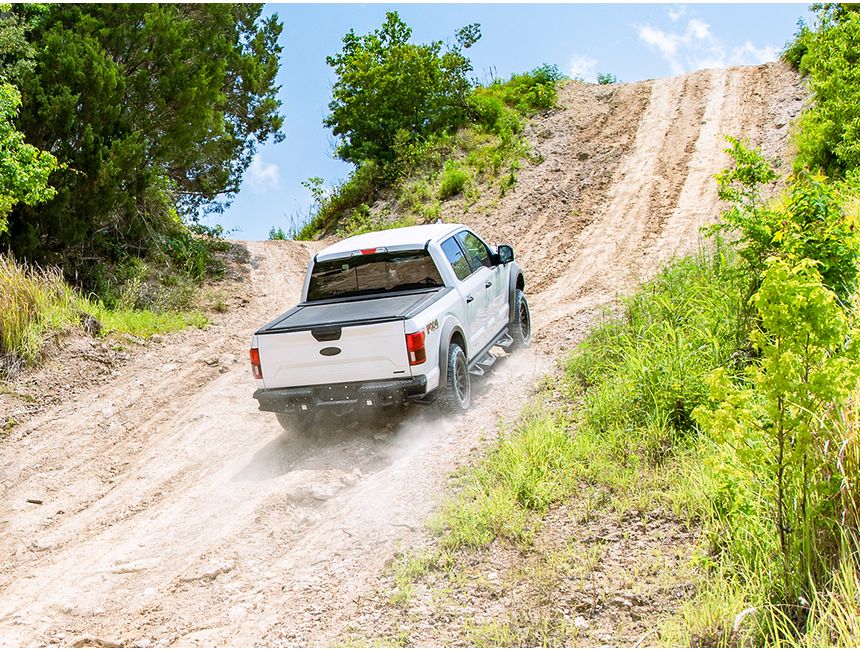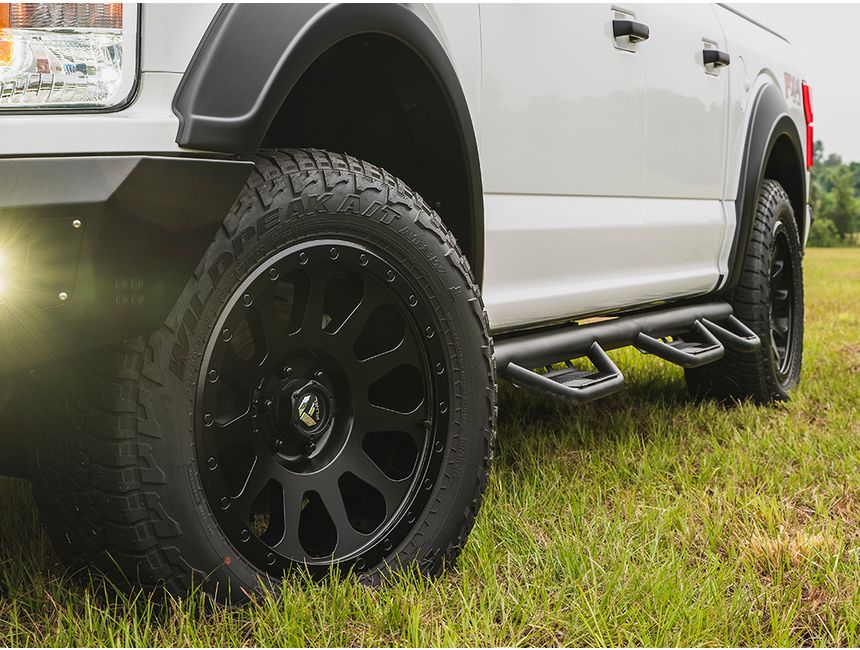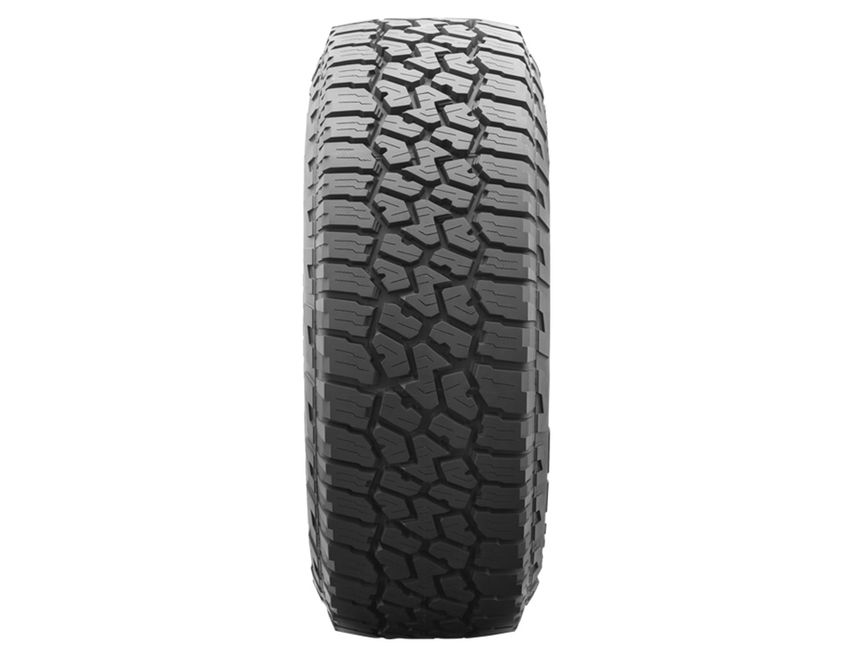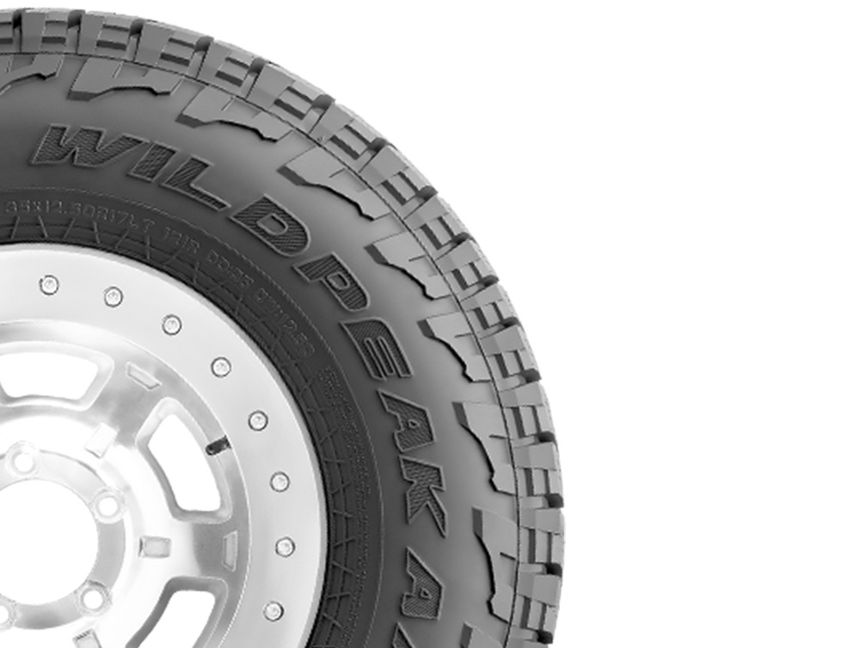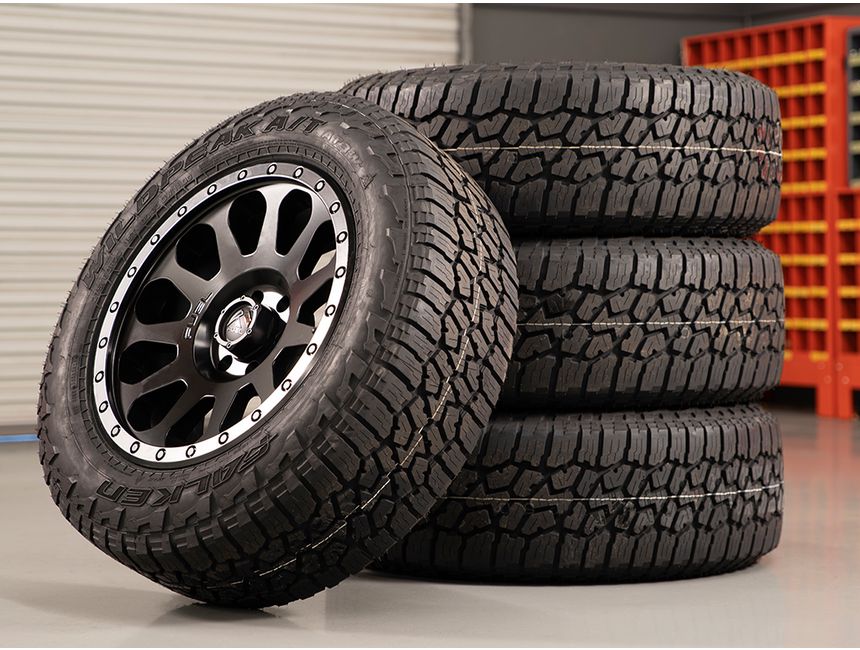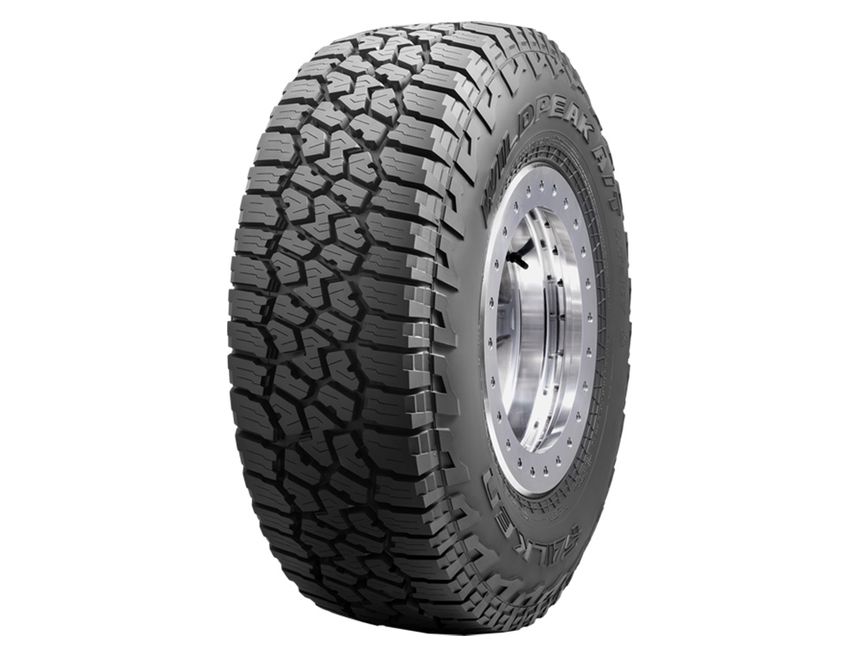 Special Offer Call in for Special - Buy a set of Falken Tires with a set of qualifying wheels, and get them mounted, balanced, and shipped for free! See More.
description

videos

install

warranty

reviews

Q&A
description
Outer Apex sidewall with a secondary bead protects the internal casing of the tire
Heat diffuser technology dissipates heat to protect the internal tire components
3D Canyon sipe technology interlocks with the shoulders to prevent wear from high torque
Aggressive upper sidewall with offset shoulder blocks protects from protrusions
Rugged and rigid tread blocks provide tread-pattern rigidity and stability in the contact patch
Deepest tread in the LT size category providing long lasting wear and consistent hydroplane resistance
Silica tread compound delivers superior wear life and wet performance
The Falken Wildpeak A/T3W Tires are engineered for adventure, any time and in any weather. The A/T3W combines aggressive off-road ability and rugged terrain driving without compromise on the pavement. An optimized tread design combined with a silica tread compound enable the A/T3W to excel in three areas: wear, winter, and wet performance. Designed for severe snow conditions, every A/T3W tire is qualified by USTMA and TRAC for the Three Peak Mountain Snow Flake (3PMSF) symbol.
The A/T3W is packed with technology, from Falken's patented 3D Canyon Sipes to an all-new proprietary lower sidewall. Full-depth sipes and grooves maintain consistent performance and appearance throughout the life of the tire. The Wildpeak A/T3W has become such a successful design that Falken backs it with a staggering 55,000 mile tread life warranty.
Our Guarantee
Truck Experts a Call Away
California Residents: 
Prop 65 Warning
Order Notes
Ready to customize your ride? Great! Just keep in mind when ordering aftermarket wheels, tires and/or lift kits it will likely change the way your vehicle looks, handles, and performs from that of when it was originally equipped from the manufacturer. Customers understand that these changes will vary from stock standards which may result in different handling, visibility, and braking ability from the manufacturer's original equipment. When purchasing these products, you as the customer assume all risks associated with these changes. In some cases you will need to trim, cut or modify your vehicle to ensure proper fitment to help prevent rubbing or limited turning radius. All Wheels, Tires, Lift Kits are Non-returnable unless ordered incorrectly by a RealTruck consultant or if we shipped the incorrect product. Please feel free to call our Off-Road Experts for advice and support!
Lug nuts and TPMS Sensors are not included with wheel orders. New lug nuts are required to install aftermarket wheels.
Check out the lug nuts RealTruck.com has available here - Lug Nuts.
Check out the TPMS sensors RealTruck.com has available here - TMPS Sensors.
install
If you are changing your tire dimensions from stock you will want to have your speedometer & odometer recalibrated after installing your tires. Changing your wheel or tire size can affect the accuracy of your gauges as well as how your transmission shifts. If you have any questions or concerns please feel free to give us a call.
Build Series 2018 F-150 Episode 2 - Icon Stage 5 Suspension System Billet Lift Kit
11:47
warranty
55,000 Miles - FALKEN TIRES PASSENGER CAR AND LIGHT TRUCK LIMITED WARRANTY
Effective January 1, 2018
I. Tires Covered by this Warranty:
This limited warranty applies to FALKEN brand steel-belted radial passenger car and selected light truck tires bearing the complete description and serial number as required by the DOT. This warranty applies to all Falken branded PCR & LTR products stamped with a 2018 production date or newer. Tires produced before 2018 are subject to previous published warranties. This warranty is effective only to tires for which claims are made within six years of date of production, based on the tire DOT serial number.
II. What is Warranted and for How Long:
A. Material and Workmanship Warranty:
Every FALKEN brand radial tire is warranted against defects in material and workmanship for the usable life of the original tread within six years of date of production (for 2017 produced and newer) based on the tire DOT serial number. The usable life of the original tread ends at the appearance of the treadwear out indicators at 2/32" (1.6mm) remaining tread depth.
If a tire becomes unserviceable due to such defect within the first 2/32" (1.6mm) of wear; it will be replaced free of charge with a comparable FALKEN tire.
After the first 2/32" (1.6mm) wear, a prorated adjustment credit to the customer will be given based on the percentage of remaining usable tread depth, down to the remaining 2/32" (1.6mm) wear bars, at which point no credit is due.
OUT-OF-ROUND or OUT-OF-BALANCE claims will be accepted for adjustment only during the first 1/32" (0.8mm) of the original tread depth, and tires will be replaced free of charge with comparable FALKEN tires. A set of four (4) tires from the same vehicle will not be accepted for out-of-round or out-of-balance claims.
B. Limited Tread Life Warranty:
Most FALKEN brand tires come with a tread life warranty. Prorated adjustment credit will be given based on percentage of mileage not achieved on tires. FALKEN brand radial tires listed below are warranted to achieve the following mileages before becoming worn out at 2/32 (1.6mm) remaining tread depth:
This tread life warranty is applicable only for normal highway use when all of the owners obligations listed below in Section IV are met. Warranty does not apply to any FALKEN designs not listed.
All eligible tread life warranty claims are based on the tire being worn down evenly to the wear bars at 2/32" (1.6mm).
Any tire with measured tread difference of 2/32" (1.6mm) or more across the tread (main circumferential tread grooves) will be considered irregularly worn and rejected.
Any tires submitted with 5/35" (4.0mm) or more remaining tread depths will be rejected for tread life warranty claim.
Any tires submitted with 3/32" to 4/32" (2.4mm–3.2mm) remaining mileage and tread depth to be achieved will be projected and prorated as if the tire was worn down to 2/32" (1.6mm).
All submitted mileage claims are to include proof of tire rotation; either copy of warranty card with completed rotations listed, or copies of the customers invoice showing rotation mileage and vehicle information will be accepted.
III. What is Not Covered (Exclusions):
A. Unserviceability due to road hazard damages (cuts, snags, punctures, bruises, impact breaks, etc.), improper repair technique or materials, improper inflation, overload, irregular wear, wheel imbalance, defective vehicle mechanical components (brakes, suspension, wheels, etc), improper suspension alignment, accident, fire, acts of God, chemical damage, damage from chain use, racing, off-road use, runflat, improper installation, vandalism, or abuse.
B. Tires on any vehicle registered and normally used outside the 50 United States, Puerto Rico, and Canada.
C. Tires branded "NA" or having the DOT number removed.
D. Tires presented for warranty claim by other than the original purchaser, or tires that were transferred to another vehicle from the one upon which they were originally installed, regardless of by whom. This warranty is not transferable.
E. Any tires whose failure is caused by any previous damages or repairs.
F. Any cost of tire repair or retreading is not covered by this warranty and will be solely borne by the tire owner.
G. The tread life warranty is not applicable if tires are used in commercial service, or determined at our discretion, have premature or irregular wear due to abusive service or defective vehicle conditions. Abusive service includes off-road use, excessive mountain road driving, racing, or passenger car tires on pick-up, RV, or utility vehicles.
H. Tread life warranty does not apply to vehicles with staggered tire fitments.
I. Tires that have tread siping or otherwise modified from the original design.
J. Tires that are worn beyond the last two thirty-seconds of an inch (2/32"/1.6mm) of original tread depth. Beyond this point, the tire is considered worn out and has delivered its usable tread life and there is no manufacturer's warranty regardless of its age or mileage.
IV. Owners Obligations:
At the time of purchase, the tire(s) must be properly installed, balanced, and air pressure set to the vehicle manufacturer's specifications if original equipment size, or at an air pressure adequate to carry the vehicle load if a different replacement size. At least monthly owner must check tire air pressure with a gauge and inflate to recommended cold PSI level. Do not rely on car servicers to perform the checks. Tires must be rotated at least every 5,000 miles, or earlier if unequal wear is occurring, and proof of compliance must be recorded on the warranty card. Owner must have tires rebalanced if vibration is experienced, and alignment must be checked if unequal or rapid wear is occurring, or when scheduled by the vehicle maker.
All warranty claims must be presented to an authorized FALKEN dealer. Tire owners must present their warranty card verifying mileage, proof of date and place of purchase, to make a tread life warranty claim. The name of the FALKEN dealer from whom the tires were purchased must be included on the form.
V. DISCLAIMER:
ALL IMPLIED WARRANTIES, INCLUDING WARRANTIES OF MERCHANTABILITY AND FITNESS FOR A PARTICULAR PURPOSE, SHALL BE LIMITED IN DURATION TO THE ABOVE PERIOD. TO THE EXTENT PERMITTED BY LAW, FALKEN TIRE CORPORATION SHALL NOT BE RESPONSIBLE FOR INCIDENTAL OR CONSEQUENTIAL DAMAGES, SUCH AS LOSS OF USE OF THE TIRE OR THE VEHICLE ON WHICH IT IS USED, INCONVENIENCE, OR COMMERCIAL LOSS. SOME STATES DO NOT ALLOW LIMITATIONS ON HOW LONG AN IMPLIED WARRANTY LASTS, OR THE EXCLUSION OR LIMITATION OF INCIDENTAL OR CONSEQUENTIAL DAMAGES, SO THE ABOVE LIMITATIONS OR EXCLUSIONS MAY NOT APPLY TO YOU. THIS WARRANTY GIVES YOU SPECIFIC LEGAL RIGHTS, AND YOU MAY ALSO HAVE OTHER RIGHTS, WHICH VARY FROM STATE TO STATE. THIS IS THE ONLY EXPRESS WARRANTY APPLICABLE TO FALKEN BRAND TIRES, AND SUPERSEDES THE TERMS OF ANY PREVIOUS WARRANTY. FALKEN NEITHER ASSUMES NOR AUTHORIZES ANYONE TO MAKE OR ASSUME FOR IT ANY OTHER WARRANTY.
reviews
Q&A