The Best Storage Solutions to Organize Your Truck
Originally published on Jun 12, 2019 | Updated on Jul 31, 2023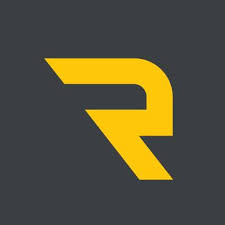 Written by
 RealTruck Expert Team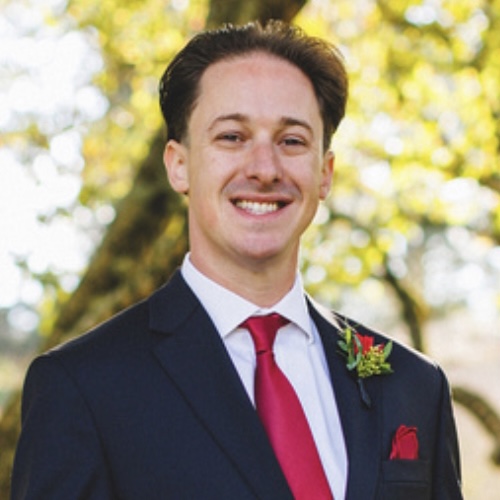 We all like a clean truck, but daily use sometimes gets in the way. Trips to the job site, activities with the kids, and weekend adventures all leave something behind in the truck. Whether it's papers strewn about, runaway grocery cans, loose soccer balls, or that floppy beach hat she loves, we've got you covered with our organization solutions. Check out helpful storage gear for your cab and truck bed, and chat or call our product experts with any questions.
EXTERIOR ORGANIZATION
Truck Bed Cases
One of our most popular storage items, the UnderCover Swing Case fits nearly all truck beds, even those with tonneau covers, bed liners, tool boxes, or any combination of these. This hard case creates usable space behind the wheel well for up to 75 pounds of equipment, and it swings out almost 180 degrees when needed for added accessibility. Use it for tools during the week or turn it into a cooler for weekend fun. Another great wheel well storage solution, the Du-Ha Humpstor capitalizes on unused space above the wheel well and leaves enough room to clear tonneau covers and toppers. Rubber seals and a padlock mount prevent moisture and dust from entering the box, making it the perfect rifle storage companion. It includes adjustable brackets that clamp to the bed rail for quick and easy installation and height adjustment.
Bed Extenders
Have you ever thought about the things you could haul if only your truck bed was just a little bit longer? Or perhaps you want to keep cargo secure in a more reachable space near the tailgate? Bed extenders solve that problem by mounting to the truck and providing a secure extension that prevents cargo from sliding out of the truck bed. They can also secure cargo inside the truck bed. The Topline Fold Down Truck Bed Extender has a telescoping design that adjusts to any truck. It mounts to the tailgate and folds out when needed, and then folds up against the tailgate when not in use, taking up only 5 inches of cargo space. Pictured is the AMP Research Bed X-Tender HD Moto that folds both inward and outward, providing more cargo options.
Cargo Bags And Nets
Carry a lot of sports equipment? Need to keep your groceries from sliding around? Heading to the job site with all your gear? Trips of all kinds are made easier with the Load Handler CargoCatch. Mount it anywhere in the truck bed with dual telescopic tension rails and use the four mesh compartments to store tools and carriers or outdoor adventure gear. The CargoCatch keeps gear organized and together so it's right where you left it when you arrive at your destination. The closable Core Cargo Sports Bag Net keeps everything together in one compartment and makes unloading a breeze. At 66 inches wide and 1.5 feet tall, it spans truck beds, SUVs, and even cars, and it's tall enough to hold grocery bags, sports equipment and uniforms, small luggage, take-out, beach gear, and roadside emergency kits -- pretty much anything you don't want sliding around your truck bed. Easily mount the Core cargo net anywhere with its two mounting hoops, and keep your cargo area scratch and spill free.
Cargo Bars
Meant for large, bulky items, cargo bars like the Keeper Telescoping Cargo Bar keep items like bins and appliances secured to one part of the truck bed. The cargo bar stops items from sliding around and potentially damaging the truck bed with scratches and dents. The bar adjusts from 45 to 70 inches, and its rubber grip pads mount with tension anywhere in the truck bed. Use and remove as needed.
Accessory Pack
If you're not sure where to start with getting your truck bed organized, the Access Truck Bed Accessory Smart Pack will help get you there. It comes complete with gear to make the best of your tonneau cover, including a Trail Seal tailgate seal kit, 12-inch LED cargo light, and an EZ Retriever to help you grab items up to 8 feet away, perfect for reaching items near the bulkhead without having to climb into the bed of your truck. The tailgate seal helps keep dust, moisture, and other debris from creeping into the truck bed through the tailgate, and the cargo light keeps the space well lit at night. Mount it wherever you like with included automotive adhesive.
Under Seat Storage
More than just a cool name, Du-Ha offers a number of storage solutions including the Du-Ha Under Seat Storage. This storage bin easily mounts under or behind your seats and provides hide-away storage for tools, laptops, rifles, vehicle emergency kits, and more. The durable, heavy-duty polyethylene casing is available in 15 colors to match your interior, and its lifetime warranty keeps your mind at ease. The Husky Liners GearBox Storage Box is a similar product with divided compartments great for storing smaller items.
Cab Organizer
A flat, rear-mounted storage solution, the Highland Truck Cab Organizer keeps smaller items off the floor and within reach. Divided pockets keep items separated and easy to find. Use it to store small tools and accessories like phone chargers. Its behind-the-seat location keeps items safe and out of sight, too.
Consoles
Console storage is always helpful, putting frequently used items within reach. Store drinks, snacks, phones and chargers, glasses, and more in a Rampage Floor Console. Some models are lockable, making them great for securing valuables. Choose from designs with padding, adjustable front and rear cup holders, and removable coolers, and get them in colors that match your interior. The Rugged Ridge Jeep Center Console provides room for drinks and includes a small enclosed storage space to keep extra items out of sight. It installs and removes easily for cleaning.
Pet Solutions
For those days when Fido tags along, whether on the trail or on a trip to the pet store, Coverking Pet Protection Seat Covers keep your seats protected from fur, unintentional scratches, and more. Covers buckle around rear and front neck rests and are available in either full seat or half seat protector widths for customizable protection.
Join over 2 million RealTruck people
Get exclusive savings, insider information, and the latest RealTruck articles sent straight to your inbox.