The Best Bed & Tonneau Covers for Toyota Tundra Trucks
Originally published on Sep 16, 2022 | Updated on Aug 21, 2023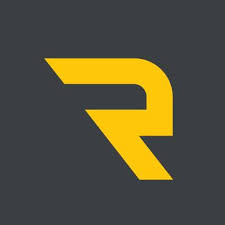 Written by
 RealTruck Expert Team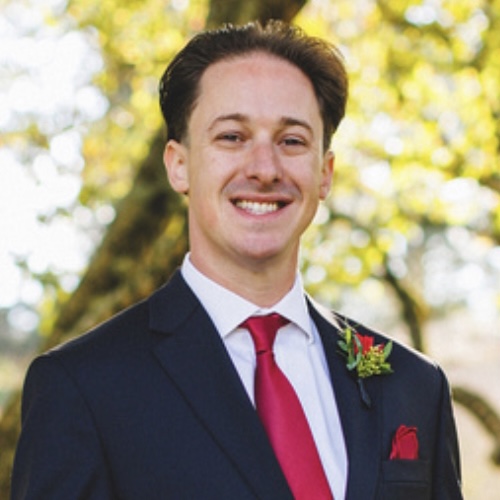 Tonneau covers, also known as truck bed covers, are a popular aftermarket truck upgrade. We know you're not just randomly searching for "best tonneau cover Tundra." You're here for the inside scoop, so if you're looking for the best bed cover for Toyota Tundra pickups, you're in the right place. The best Tundra bed cover is a matter of opinion, but if you're asking opinions, it only makes good sense to ask the truck experts first, which is why you're here. Our on-staff truck experts not only study all the latest and greatest truck options and learn right from the source; they live the life—constantly driving and upgrading trucks of their own. For the best tonneau cover for Toyota Tundra and much more, visit us online or give us a call with questions, today.
The two primary functions of bed covers or tonneau covers are to protect your bed from the elements, thus keeping your cargo dry, and for added security—decreasing both the visual temptation for those with sticky fingers and significantly adding to the hassle of would-be thieves. It's a great way to streamline the look of your bed while keeping it clean and secure.
What Types of Covers are Available?
When it comes to selecting a type of tonneau or bed cover, you have quite a few options, made from rubber, polypropylene or TPO, often with aluminum frames and/or components. Hard covers offer the best security and protection from the elements, while soft covers offer excellent protection from rain and snow as well as "out of sight, out of mind" security. Others differ in terms of functionality and design. When you're looking for the best truck bed cover for Tundra trucks, your coverage options include folding, hard-folding, one-piece, painted, retractable, roll-up, and tool-box models. Choosing the right cover for your truck means balancing your style preferences with your utility needs and plans for usage.
Our top picks of the best Tundra Tonneau covers
With plenty of top brands to choose from, like Pace Edwards, Retrax, Gator, Extang, TruXedo, Undercover, Access, Roll-N-Lock and BAK, a final decision can feel a little overwhelming. That's why we've put together this list of our top picks with a little more detail for your consideration.
This improved, affordable, soft-folding premium tonneau cover with leather grain vinyl tarp is built on a rugged aluminum frame. Installed by hand in mere minutes, the SFX comes completely assembled. With seals on all four sides, this cover locks when your tailgate is locked for an extra level of security. Secured in place by dual spring-loaded speed clamps near the tailgate, there's no longer any tedious fumbling with clamp tightening. All you need to do is pull each clamp down for automatic tightening under the bed rails, resulting in excellent wind-noise prevention at high speeds. New, more robust front and rear support bows can handle more weight to avoid collapse in heavy rain or snowy conditions. The wider, stronger bows now feature reinforced corners, and straps at the front allow for securing the folded-open cover behind the cab, enabling open-bed driving when taller cargo (like a ladder) needs to peek out the back.
For a little extra security, this retractable, lockable tonneau cover from GatorTrax is made from rigid polycarbonate reinforced with aluminum H-beams every 4 inches. Its matte black finish is impact and UV resistant, with a very low profile for a streamlined look. Maintenance-free ball bearings mean this cover always extends and retracts smoothly, with no need to lubricate rails. A tailgate lock holds it in place for extra security, but it's easy to quickly slide it out of the way for taller cargo. Functioning independently from the tailgate, the cover can be locked in any position along the rail for a convenient cargo pinch when you need one. Excess water is channeled efficiently via included drain tubes. Made in the USA with a one-year warranty, this cover ships for free to the lower 48 states.
The matte-black, ultra-low profile MX4 tonneau cover is a premium, hard-folding truck bed cover that can handle up to 400lbs of evenly distributed weight across the top. The MX4's flush, low-profile fit is even with the bed caps, and its included drain tubes direct excess water away from the bed and cargo. Tailgate functionality is not impeded in any way by the tailgate, which can open or close while the cover is fixed in place. A locked tailgate means a locked cover, for added security.
Additional purchases to consider with your cover can vary widely, depending on which cover you decide to buy. A range of accessories are available for various models and designs, including elevation racks, headache racks and adapter kits. Others choose to add nerf bars or accessory racks. As for installation, it's great to have a buddy's help, but unless you're going with a super high-end cover, you should be able to handle installation at home. Most covers include instructions and require basic, if any, tools. We feature installation videos for many models on our site and our YouTube channel.
Warranties, and Why Buy Here?
Warranties on covers will vary according to brand and model, but if you're looking for the best tonneau cover for Tundra pickups, you're going to be looking for several things. You'll want an established vendor that knows its products, inside and out. You'll want an experienced staff who lives the trucking lifestyle. You'll want an incredible selection of 1M+ products, free, fast shipping, great deals and a helpful site like this one. You'll want to get your next tonneau cover from RealTruck.
Shop Now
RealTruck is your home for the best products to outfit your build for unforgettable adventures.
Join over 2 million RealTruck people
Get exclusive savings, insider information, and the latest RealTruck articles sent straight to your inbox.