Best Running Boards for the Chevy Silverado 1500
Originally published on Sep 16, 2022 | Updated on Aug 29, 2023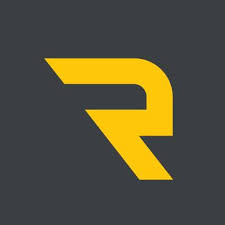 Written by
 RealTruck Expert Team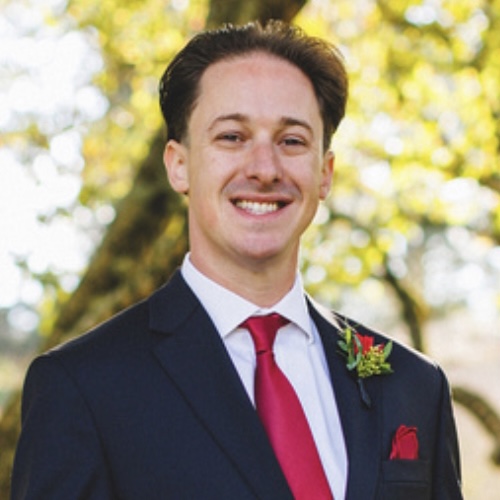 What are the best running boards for Chevy Silverado 1500 pickups? You've come to the right place, as we aim to answer that question and many other related ones to help you figure out how a new set of running boards can improve your truck. Running boards are a great way to help you get into and out of your truck or SUV, adding an extra step between the cab and the ground. No matter how tall you are, it's nice to give your knees and back a little assistance, especially if your truck sits high. Most running boards can support hundreds of pounds of weight, and some even extend and retract automatically, folding away when not in use. Read on to learn more about running boards, what they can do for you, and some details on our favorite models. After that, finding the best running boards for Chevy Silverado trucks is as easy as browsing our selection.
Constantly hopping in and out of your truck is part of the deal when you own one. Adding a flat, wide stepping surface contributes to safety and stability for the driver and all your passengers, offering plenty of room for feet of all sizes to step wherever they like, thus decreasing the risk of slips or falls when entering and exiting your truck. Don't forget that when you add running boards, sometimes known as truck side steps, you're also contributing to the style of your vehicle and accentuating a certain look, so there's definitely a stylistic component to your decision.
Our Top Silverado 1500 Running Board Picks
If you're looking for the best running boards for Chevy Silverado models, with great brands like AMP Research, Ionic, Go Rhino, APS, Steelcraft, Romik and others, you have plenty of choices, and sometimes it can feel a little overwhelming. We thought it might help you decide if we put together a list of our top three picks, with a little extra detail for your consideration:
With aircraft-grade aluminum construction, a 4.5"-wide step area and durable, injection-molded step pads, the STX300 from Steelcraft offers a unique style. This set of two running boards comes with precision, customized mounting brackets and hardware to fit your truck, making for easy DIY, no-drill installation using common hand tools. The STX300 also includes a 2"-tall black elastomer back splash and a limited lifetime warranty backing its built-in strength and corrosion resistance.
The RB20 from Go Rhino features 16-gauge galvanized steel construction for exceptional strength and durability, shielded against corrosion and available in textured powder coat or protective bed liner coating. A closed, fully welded boxed-end design keeps debris and obstructions from damaging board ends while retaining the strength of steel. A close fit provides a sleek look with additional ground clearance for off-roading, while a wide, tapered step eases cab access while deflecting road debris. A specialized tread pattern keeps the step free of dirt, reducing mud caking, while maintaining superior grip. The RB20 comes in a pair, with a 5-year warranty.
Looking for the best power running boards for Chevy Silverado 1500 trucks? Look no further. These electronic, automatic, retracting steps from Amp Research fold out for use when your truck's door opens, also closing automatically, three seconds after the door closes. They're smart enough not to close if there are any obstructions, so they'll open back up if something slips between a step and the cab. These steps drop lower than others and include an optional 2" extension kit for additional space, so they're popular with lifted trucks. Folding up close to your cab when not in use for additional ground clearance, they can handle up to 600lbs of weight per step.
With the exception of hardcore off-road rock crawling, running boards are a great choice for just about any truck-based lifestyle. Most people try to select a look they like that fits their budget. If your truck is lifted 6" or more, however, you might consider a running board that drops down lower, like an electric model. Either way, and whatever your preference, most running boards are going to offer an easy-to-use, wide, board-length stepping surface that's heavily textured or rubberized for great all-season, all-weather traction you can rely on.
Typically, running boards require no drilling, mounting to your rocker panel with pre-existing holes. You can install them yourself in your driveway or garage with basic hand tools, and we have installation videos on our website and YouTube channel. As far as add-ons, though some boards included them, many of those purchasing running boards elect to add universal LED lights, which can help you see the board and the ground in low-light conditions. Some people also choose to add hitch steps and bed steps for a few extra footholds.
With fast shipping, an experienced, truck expert-packed call center and 1M+ parts, RealTruck stocks all the best side steps for Chevy Silverado and the best step bars for Silverado, along with many, many more parts and accessories, including cab-length running boards, wheel-to-wheel running boards and even electric running boards. 
Shop Now
RealTruck is your home for the best products to outfit your build for unforgettable adventures.
Join over 2 million RealTruck people
Get exclusive savings, insider information, and the latest RealTruck articles sent straight to your inbox.