Best Nerf Bars for the Chevy Silverado 1500
Originally published on Sep 16, 2022 | Updated on Aug 30, 2023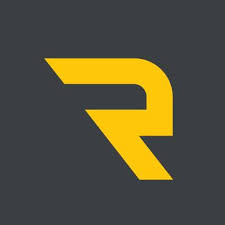 Written by
 RealTruck Expert Team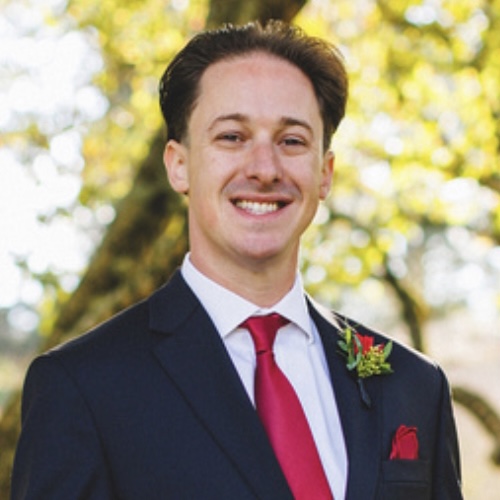 You get in and out of your truck all the time. Why not do it with a little assist from an extra step between the cab and the ground, along with an extra dose of style? If you could use another step on your way in and out of your vehicle and want to make sure it looks great while you're at it, a new set of nerf bars might be exactly what you need. If you're interested in the best-looking nerf bars for Chevy Silverado 1500s, read on! Whether you're interested in cab-length nerf bars, wheel-to-wheel nerf bars or nerf bars with hoop steps, we're ready for your Chevy. 
If you're planning on some hardcore off-road rock crawling, you're going to want to look into a set of rock sliders. Otherwise, nerf bars are a great choice for just about any application, on-road or off. With great brands like Ionic, N-Fab, Havoc, Westin, Raptor and more, choosing one often comes down to which style you like best. Hoop steps give you a slight advantage by adding a lower spot for your foot, below the nerf bar itself, which makes them popular among lifted trucks that sit higher above the road.
There are many types of fender flares available, from rugged, painted and riveted to pocket-style, OE-style and bolt-on. They're great for off-road enthusiasts who can't wait to get off the road and into the backcountry. They're also an excellent choice for folks whose trucks never leave the pavement, those who simply prefer a beefier, more aggressive look. Some aftermarket tires are wide enough that fender flares are even required to meet local ordinances, so be sure to do your research into your local laws, tire offsets and fitment.
Our Top Silverado 1500 Nerf Bar Picks 
With a wide selection of brands and models to choose from, your nerf bar choice can feel a little overwhelming, but don't worry; we've put together a list of a few of our favorites, along with some extra details to help get you started figuring out which nerf bars are right for you:
Made of strong, corrosion-resistant, rust-resistant, weather-resistant 304 stainless steel that you can polish like a mirror, these Ionic nerf bars come with custom mounting brackets made specifically for your vehicle for a perfect fit. Their no-drill installation on most trucks gets you up and running fast, with a limited lifetime warranty, recessed step pads for greater slip resistance and a stunning new look with added safety.
If you're thinking of something a little beefier, Ionic 5" black, curved nerf bars might be the set for you. Making it easier for passengers to get in and out, this bar runs the length of the cab and features a 5" ultra-wide step pad below all four doors. It comes with a gloss black powder-coat finish and a 3-year warranty, or if you prefer a polished stainless-steel finish, you'll have a limited lifetime warranty. Each set comes with two bars, with all the vehicle-specific mounting brackets and hardware you need for a perfect fit and easy installation, shipping free to the lower 48 states.
Go bigger and bolder with the maximum coverage offered by this, the beefiest set of fender flares available from Bushwacker. Extend your look to the maximum presence possible for massive, unsurpassed coverage, the perfect complement to oversized tires. Ultra-strong Dura-Flex 2000 ABS material is both durable and flexible, ready for any environment you expose it to. Paintable and UV resistant, these hold their shape and in most cases bolt on easily, though minor cutting or drilling may be necessary, depending on the vehicle.
Choosing from among the best nerf bars for Chevy Silverado 1500 really comes down to finding a set that combines the look and features that appeal to you most. If you're looking for a nice add-on feature, consider a set of universal LED lights to help entries and exits during low-light situations. You could even add a hitch step or bed step or two to accentuate your nerf bars and add to your handy foot-placement options.
One cool thing about nerf bars is that they usually don't require any drilling and mount easily to your rocker panel with pre-existing holes. Installation is typically accomplished easily with basic hand tools in your own driveway or garage. For a little extra help, we include installation videos on our site and on our YouTube channel, but you can always drop by your local body shop our outfitter if you'd rather hire someone to take care of installation for you.
Still on the hunt for the best nerf bars for Silverado 1500 pickups? With our vast selection of 1M+ products, combined with fast shipping and experienced call center truck experts who drive trucks themselves and get to know our products inside and out, it's hard to beat RealTruck for outfitting your best four-wheeled friend!
Shop Now
RealTruck is your home for the best products to outfit your build for unforgettable adventures.
Join over 2 million RealTruck people
Get exclusive savings, insider information, and the latest RealTruck articles sent straight to your inbox.