Best Suspension For Trucks
Originally published on Jun 12, 2019 | Updated on Aug 24, 2023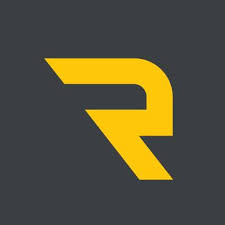 Written by
 RealTruck Expert Team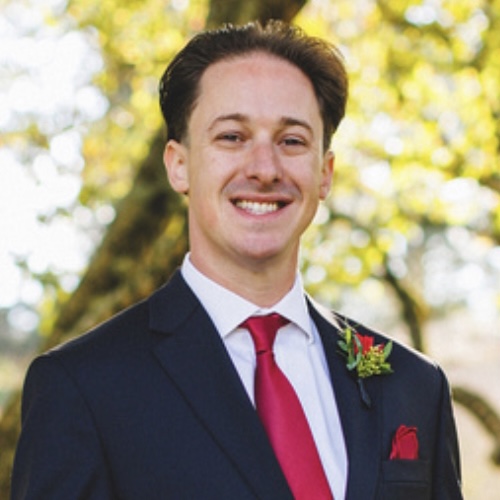 To choose the best suspension for your truck, the first thing you need to do is determine what your truck will be used for. A high-end suspension lift kit might give your truck an aggressive appearance, but is it worth it if you never leave the pavement? A leveling kit is relatively inexpensive, but is it going to do much good for a dedicated off-road vehicle? In this article, we'll examine some of the most popular suspension configurations and upgrades, helping you determine which one is the best for your truck.
Stock Suspension
This Ram 1500 is equipped with stock suspension components.
Stock suspension is sufficient for most daily drivers.
This is how your vehicle's suspension was set up from the factory. The exact composition of the stock suspension system varies from truck to truck, but most of them are designed to provide optimal performance in daily driving conditions. If your truck won't see off-road conditions often and you're satisfied with the factory wheels and tires, your stock suspension will probably get the job done. Some trucks, such as the F-150 Raptor and Colorado ZR2, come from the factory with suspension designed specifically to handle off-road obstacles, but for the most part, stock suspension favors highway use.
Pros: Requires no modification to your truck, engineered for optimum on-road performance.

Cons: Limited choice of wheel and tire sizes, not ideal for extended off-road use.
Towing Suspension
Airbag suspension improves your truck's towing capabilities.
Trucks that serve as dedicated haulers benefit from towing suspension upgrades.
Towing suspension, as the name implies, includes accessories that make your truck's suspension more suitable for towing. This largely involves upgrades to the rear suspension including adjustable air springs, add-a-leaf springs, overload bump stops, and other accessories that reduce issues associated with towing heavy loads. If you frequently haul or tow and want to improve the safety and comfort of your ride, a towing suspension upgrade is what you're looking for.
Pros: Reduces swaying, squatting, and suspension damage associated with hauling and towing heavy loads.

Cons: Specifically upgrades towing ability, no increase in ride height or improvement to off-road handling.
Leveling Kit
A leveling kit makes a truck's front end sit as high as its rear end.
Leveling your truck lets you run slightly larger tires.
Most trucks sit slightly higher in the rear than in the front. Installing a leveling kit raises the front end of your vehicle to match the rear, usually by using a spacer or torsion key. This is a simple and easy to install modification that allows your truck to equip slightly larger tires than it could with stock suspension, usually up to 33 inches in diameter. This is a good upgrade for truck owners who want an improved stance and the ability to install bigger tires, but who don't require the improved off-road capabilities a true suspension lift kit confers.
Pros: Relatively inexpensive, easy to install, allows you to install larger tires.

Cons: No real impact on off-road handling, does not alter your truck's backspacing requirements and therefore does not improve your choice of wheel offsets.
Suspension Lift Kit
Trucks equipped with suspension lifts can overcome treacherous off-road obstacles.
Suspension lift kits are popular for show trucks since they allow the largest wheels and tires to be equipped.
If you want to achieve the tallest possible ride height, either for improved off-road handling or aesthetic appeal, it's time to look into suspension lift kits. These kits radically alter your vehicle's front and rear suspension, increasing your truck's overall ride height and ground clearance. Depending on the lift you choose, you'll be able to tackle off-road obstacles, install larger wheels with deep-dish rims, and equip your truck with the largest available tires. The general rule of thumb is that the taller the lift kit, the bigger the wheel and tire package you can install, and the better your truck will perform off road. Once installed, your truck will require an alignment and possibly a steering stabilizer to make sure it handles properly.
Pros: Provides the tallest lift height, improves off-road capability, and allows you to install the largest wheels and tires depending on the size of the kit.

Cons: Pricey compared to other suspension systems, requires an alignment and possibly other accessories to correct steering and ride quality after installation. Professional installation is recommended due to time and difficulty of the job.
Body Lift Kits
This is the kit to choose if you want a noticeable increase in overall ride height without losing your truck's stock suspension characteristics. Body lift kits use a series of spacers between the frame and body of your truck to raise your body as much as 3 inches above the stock height. This improves wheel well clearance enough to permit installation of tires up to 35 inches in diameter. Since it doesn't require you to modify your suspension, no alignment is necessary after installation. Some cutting and drilling may be required on your truck in order to install this kit properly.
Pros: Allows for the installation of very large tires, considerable increase in ride height without impacting stock suspension and handling.
Cons: Requires modification of stock truck parts via drilling and cutting, no improvement to off-road handling compared to a suspension lift kit.
If you have questions about lift kits, leveling kits, or any other suspension parts, chat or call our product experts.
Join over 2 million RealTruck people
Get exclusive savings, insider information, and the latest RealTruck articles sent straight to your inbox.