description

videos

install

warranty

reviews

Q&A
description
Constructed out of patented Aeon rubber
Improves ride and handling
Helps eliminate sag and trailer sway
Functions independently, improving uneven load handling
Keeps vehicle level while hauling
Vehicle specific design for easy install, and optimal performance
Backed by a lifetime warranty
ISO9001 certified
Includes powder-coated steel brackets
Timbren SES are meant to improve ride while carrying a load, not to increase capacity - NEVER exceed Mfg. Gross Vehicle Weight Rating
Improve your vehicle's ride and handling with Timbren's suspension enhancement system. Factory bump stops may work well when your vehicle is driving unloaded, but issues tend to arise when testing your vehicle's payload capacity.
When driving with a trailer, a fully loaded bed, or a van full of gear, you may experience bouncing and bottoming out. Timbren suspension enhancement systems offer more resistance and less travel while loaded to create a more stable and comfortable ride. Timbren SES not only helps increase load handling but they also reduce sag and sway while towing, cushion your shocks, and help keep your truck or SUV level. Timbren SES have superior towing and hauling capacity, better than any other helper spring in it's class.
Timbren springs provide bulletproof-comfort and a ride equivalent to other industry-leading suspensions. The Timbren suspension enhancement systems are bulletproof; not even being shot at point-blank range can stop this suspension system. After conducting severe torture-tests the suspension enhancement system is still fully-functional and suffers next to no damage.
Timbren SES kits are expertly made to absorb shocks that one might feel when driving a vehicle with sway and roll. These springs have the ability to function in all weather conditions, making it the only all-weather bulletproof suspension system. They offer unparalleled stability to your vehicle as well as the best ride quality, whether you are riding loaded or unloaded.
Depending on your vehicle, you can choose to add a Timbren SES spacer kit to help eliminate sag caused from your lift kit.
Installation for most Timbren SES kits is under 30 under minutes with only a few components as opposed to dealing with compressors and an entire suspension mechanism. Perfect for D.I.Y. installers, as minimal tools are needed.
The Timbren suspension enhancement systems are ISO 9001 certified, backed by a lifetime warranty and most of all cost far less than airbags.
Improve your ride with bulletproof comfort and get your Timbren suspension enhancement system today.
Our Guarantee
Truck Experts a Call Away
California Residents: 
Prop 65 Warning
More Information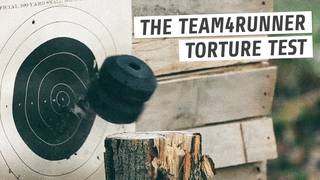 The Team4Runner Torture Test | Timbren SES Suspension Enhancement System
04:54
install
Timbren suspension enhancement systems are simple to install with basic hand tools. Install instructions and all necessary hardware is included. If you have any questions give our customer service team a call today!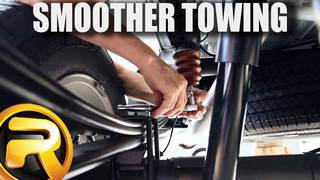 How to Install Timbren Suspension Enhancement Systems
00:42
warranty
Timbren SES (Suspension Enhancement System) Kits: Backed by a lifetime warranty as well as a 100 money-back guarantee. Warranted against defects in material and workmanship, under normal use and service for the life of the vehicle on which the kit was originally installed.
LIMITATIONS
The warranty is limited to the replacement of the failed part.
The warranty does not include labor, freight, collateral damage or ancillary costs which may arise as a result of the failed part.
Timbren retains the right to make its own inspection of the failed part to determine the validity of the claim.
These warranties are non-transferrable.
EXCLUSIONS
These warranties do not extend to and do not cover defects cause by:
Any alteration, misuse, overload or negligence.
Parts not manufactured by Timbren
Normal wear and tear
Addition of wheel spacers
Improper alignment
Improper Installation
Unreasonable use
Failure to provide reasonable and necessary maintenance
Cosmetic finish or corrosion
Improper torque values and torquing of wheel units
These warranties exclude any incidental and consequential damages, including loss of time, inconvenience, loss of use, towing fees, telephone calls, cost of meals and lodging, for any breach of any express or implied warranty.
Warranty on Timbren products will not apply if you purchased the Timbren products from an unauthorized dealer.sed by others.
reviews
Q&A