Ford F-250 Trailer Setup Guide
Originally published on Jul 19, 2023 | Updated on Aug 10, 2023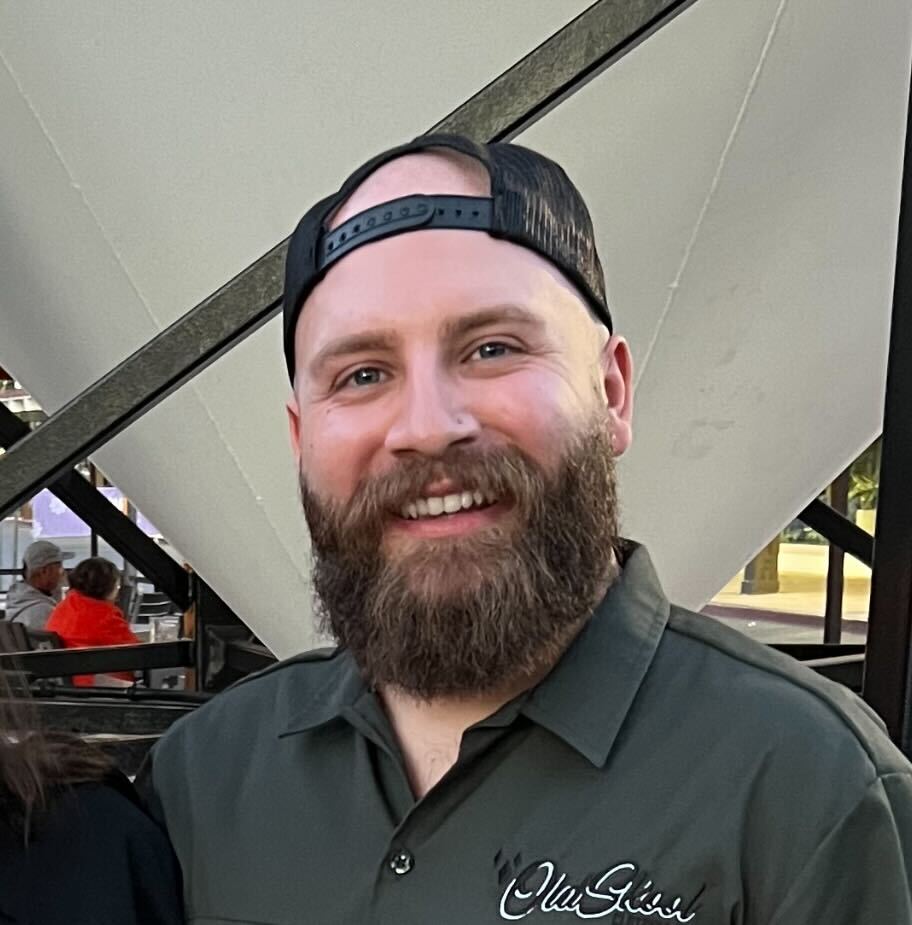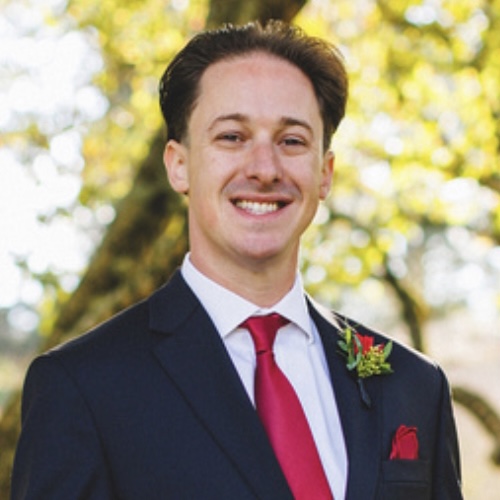 Pickups have long served as everything from dedicated work rigs to family vehicles; after all, it's the best-selling vehicle class in America, and by a long shot! Not only are pickup's the top-selling class, but can you guess which pickup outsells all other vehicles in the United States? The Ford F-Series! For over 40+ consecutive years, the Ford F-Series line of pickups–including the F-150, F-250, and F-350–has not only outsold every other pickup on the market but every other vehicle across all classes! 
While several of these F-Series pickups, particularly F-150s, are used primarily as daily drivers, family haulers, and grocery getters, others–like the ¾ ton F-250 and 1-ton F-350–are typically purchased to work, namely towing and hauling heavy loads like travel trailers, 5th wheels, goosenecks, and more! 

Though these heavy-duty pickups are capable haulers fresh off the lot, that's not to say you can't improve overall towing performance! While it's unsafe to tow beyond your F-250's manufacturer-specified towing capacity, several towing-centric suspension components, accessories, and equipment drastically improve driveability while towing; in this article, we're covering our expert's top-recommended products! Read on to transform your F-250 into the ultimate tow rig. 


F-250 Towing Capacity

Before getting into the specific products and modifications to improve your F-250's towing performance, it's crucial to have a baseline understanding of towing capacity, including what this value means and the factors that affect it.  


What Is Towing Capacity?
Towing capacity refers to the maximum safe load that your F-250 can tow, as directed by Ford. This value is often divided into two categories: 5th wheel/gooseneck, in which the hitch is located inside of the bed, and conventional, in which your trailer is hooked to the standard tow-behind hitch receiver below the rear bumper.
What Factors Determine an F-250's Towing Capacity?
Ford, among other manufacturers, determines a vehicle's towing capacity based on several contributing factors, including:

Engine configuration

Power output

Axle gear ratio

Cab configuration (regular, super, or crew)

Bed configuration (short box or long box)

Drive configuration (2WD or 4WD)

Transmission type (automatic or manual)
What Is My F-250's Towing Capacity?
To determine your F-250's towing capacity, locate your F-250's Safety Compliance Certification Label, typically found in the driver's door jamb. This label may feature your vehicle's towing capacity; if not, you can always find the value in your F-250's owner's manual.
Can I Exceed My F-250's Towing Capacity?
Never, under any circumstances, is it safe or legal to exceed your F-250's towing capacity. This value exists for a reason; towing capacity isn't just based on your F-250's ability to tow heavy loads, but on doing so safely.

Exceeding your F-250's towing capacity could result in poor stability, reduced braking performance, excessive stopping distances, and other driveability issues that can cause significant mechanical damage to your vehicle or injury to yourself and other drivers on the road.
Now that we understand the basics of towing capacity and that it's never acceptable to tow beyond your F-250's, let's get into the products to improve towing performance!


Towing Equipment
This section covers the mechanical equipment to secure your F-250 to a trailer, including hitch receivers and ball mounts.
Your F-250 deserves an equally heavy-duty hitch, like the Curt Class V Trailer Hitch. This premium hitch receiver is ideal for towing heavy tow-behind trailers, including enclosed car trailers, flat deck trailers, and sizable travel trailers. And unlike 5th-wheel hitches, a heavy-duty conventional receiver leaves your truck's bed completely free for cargo. 

The Curt Class V Trailer Hitch is constructed entirely from high-strength steel and coated in a premium black powder coat, guarding the underlying alloy against rust and corrosion for long service life. Each Curt Class V Trailer Hitch is made in the USA and backed by a limited lifetime structural warranty.
Features: 

Engineered from heavy-duty steel

Corrosion-resistant gloss black powder coat finish

Class V 2" receiver gross towing capacity is up to 17,000 lbs

Class V 2" receiver tongue weight capacity is around 2,400 lbs

Class V 2.5" receiver tongue weight capacity is around 2,700 lbs

Hauls the heaviest of loads, including haulers, utility trailers & more

USA-made

Limited lifetime structural warranty & 1-year finish warranty

If you're looking for a premium 5th wheel hitch to tow your 5th wheel travel trailer or gooseneck, check out the B&W Companion 5th Wheel Hitch! This high-quality hitch is manufactured entirely from heavy-duty alloy steel, ensuring maximum strength and durability. If comfort is a concern, worry not! The B&W Companion features integrated polyurethane bushings to dampen any metal-on-metal contact, ensuring a quiet and comfortable towing experience. 
For added convenience, this hitch features a fully-articulating head and an extra-wide stance, ensuring maximum maneuverability and stability while towing. B&W Companion hitches are offered in fixed and sliding versions, as well as OEM and aftermarket variants, allowing you to integrate it into your pickup's factory 5th wheel hitch mounts or perform a fresh install in a bare bed. All B&W Companion 5th Wheel Hitches are manufactured here in the USA and are backed by a limited lifetime warranty.  

Features: 
Custom-fit for your model truck

Designed to work with the B&W Turnoverball Gooseneck Hitch or a factory 5th wheel prep package

Simple two-piece design

Fixed & sliding 5th wheel hitch options 

Fully articulating head allows front to back & side to side pivoting

Wide stance, engineered for improved stability & strength

Cam-actuated latching mechanism for easy release, even when parked on unlevel sites

No mounting rails

1" thick cast-locking jaws provide a strong connection & smooth ride

Polyurethane bushings provide a quiet, rattle-free towing experience

Easy hookup & removal

USA-made

Limited lifetime warranty
Introducing the GEN-Y Rubber Torsion Flex Hitch: an adjustable ball mount featuring an innovative flexible bushing system. This system absorbs shock from your trailer tongue, dampening movement for an up to 90-percent smoother ride in your F-250's cab! 

Aside from the rubber bushings, the GEN-Y Rubber Torsion Flex Hitch is fabricated entirely from heavy-duty, laser-cut steel for exceptional strength and durability. GEN-Y hitches are also fully adjustable, accommodating up to 7.5 inches of drop for lift kits and oversized tires. GEN-Y hitches are manufactured in the USA and are backed by a limited lifetime warranty. 
Features: 

Hitch drop from 5" to 7.5"

Built to accommodate loads up to 16,000 lbs.

Comes with 2" and 2 5/16" versa-ball mount

Fabricated with heavy-duty steel

Finished with a zinc primer and epoxy powder-coat

Includes pintle lock

Reduces sway and trailer bounce

Easy one-pin adjustment

Tested and exceeds SAE-J684 weight testing requirements

USA-made

Lifetime warranty
Towing Accessories
In this section, we're covering various accessories that significantly improve visibility, driveability, and safety while towing.
Though most F-250s come from the factory with towing mirrors, some earlier generations and base models roll off the assembly line with small paddle mirrors, significantly hindering visibility while towing. Instead of ordering a set of pricey towing mirrors from Ford, consider a set of CIPA Custom Towing Mirrors! 

These heavy-duty towing mirrors feature a simple clamp-on design, attaching to your F-250's mirrors only when necessary. Each mirror set features a custom-fit design, molded to the contours of your F-250's factory towing mirrors for a factory-style fit and finish. These mirrors are constructed from durable ABS plastic and feature an adjustable, OE-quality mirror, ensuring maximum visibility and vibration-free performance. All CIPA Custom-Fit Towing Mirrors are made in the USA and backed by a 1-year limited warranty.  

Features: 

Made with durable ABS plastic & OE-grade glass

Allows you to see your trailer and its surroundings

Slides over existing mirror with wedge lock security

Custom-fit design ensures a perfect fit with no vibration

Does not obstruct existing mirror

Easy installation with no tools required 

All hardware included

Sold as a pair or individually

USA-made

1-year limited warranty
If you're towing a flat deck or enclosed cargo trailer, it's crucial to properly secure your cargo to prevent load shifts and loosening. The Curt Ratchet Trailer Tie Down Straps are the perfect tool for the job, featuring a rugged webbed nylon construction, rugged steel J-Hooks of flat ends, and heavy-duty ratcheting mechanisms. These straps are available in various lengths and ratings to match your trailer and cargo.   
Features: 

Available in 15 or 27 ft length

Breaking strength of 10,000 lbs or 3,000 lbs

Premium nylon webbing

Perfect for any size load
If you're planning to tow a trailer with a gross weight of over 1,500 pounds, the law requires you to have an onboard braking system. There's no better interface for electrically controlled systems than a premium trailer brake controller, like the Curt Assure. 

This top-of-the-line brake controller features an easy-to-read digital display, a compact form factor, and several innovative software features, including a triple-axis, motion-sensing accelerometer for smooth stops, dynamic power adjustments, and nine sensitivity adjustments. The Curt Assure Brake Controller features an easy plug-and-play installation and is mountable at any angle. This product is backed by a limited lifetime warranty.
Features: 

Low-profile design with tactile buttons

Triple-axis, motion-sensing accelerometer for smooth stops

The third axis provides dynamic power adjustments

Mounts at any angle up or down

Nine levels of sensitivity adjustments

Compatible with low-voltage systems, PWM systems, ABS, and cruise control

Easy plug-n-play installation

Limited lifetime warranty
Towing Suspension
This section covers suspension modifications that bolster stability and overall driveability while towing.
Timbren Suspension Enhancement Systems are easy-to-install, maintenance-free towing solutions that require no wiring, air line routing, or the conventional hassle associated with installing airbags. This system features rugged Aeon rubber bumpers that mount between your F-250's axle and frame, performing similarly to your F-250's factory bump stops; however, unlike the factory bump stops, Timbrens are far taller and more compliant, engaging earlier in your F-250's suspension cycling. 

As a result, Timbrens help to lessen spring sag and dampen movement, ensuring a stable and controllable ride, especially while hauling heavy loads or towing. All Timbren Suspension Enhancement Systems include powder-coated steel mounting brackets, premium hardware, and thorough installation instructions. 
Features: 

Patented Aeon rubber construction

Improves ride and handling

Helps eliminate sag and trailer sway

Functions independently, improving uneven load handling

Keeps vehicle level while hauling

Vehicle-specific design for easy installation, and optimal performance

Maintenance-free

Includes powder-coated steel brackets

Backed by a lifetime warranty
Towing airbags, like Firestone Ride-Rite All-in-One Air Bag Suspension Kits, are a tried and tested addition to any heavy-duty pickup that regularly tows heavy loads. These kits feature pneumatic airbags that mount between the chassis and suspension, providing up to 5,000 pounds of load assistance to improve handling and reduce spring sag. 
This all-inclusive kit includes everything necessary to install Firestone's premium Ride-Rite airbags on your F-250, including airbags, compressor, lines, fittings, mounting brackets, hardware, and all accessories. All kits are manufactured in the USA and backed by a limited lifetime warranty.

Features: 
Includes everything necessary for installation: airbags, compressor, and accessories

Levels your truck rear-to-front 

Stabilizes the vehicle while maximizing load capacity 

Available in analog configurations

USA-made

Mounts between the frame & suspension

Rated between 3,200-5,000lbs per pair 

Air springs are pressure tested before leaving the factory

USA-made

Limited lifetime warranty
Like the product before, the Air Lift LoadLifter 7500 XL Ultimate Air Bag Kit is a comprehensive kit, including everything required to mount and plum Air Lift's heavy-duty LoadLifter 7500 XL Air Bags on your Ford F-250. 

This kit is ideal for heavy loads, featuring 7,500 pounds of load-leveling assistance. Internal jounce bouncers (bump stops) within each airbag help to cushion heavy impacts and bumps, preventing damage to the bags or suspension when heavily loaded. Additionally, this feature prevents your truck from sagging to the factory bump stops in the event of a malfunction or torn bag, allowing you to safely reach your destination. 

Features: 

Designed for 3/4 and 1-ton trucks

Features an internal jounce bouncer

7,500 pounds of load-leveling capacity

7-inch double-bellow air springs

No drilling required

Easy installation

Includes roll plates, mounting brackets, and hardware

Compatible with most 5th wheel and go
Join over 2 million RealTruck people
Get exclusive savings, insider information, and the latest RealTruck articles sent straight to your inbox.