description

details

videos

install

warranty

reviews

Q&A
description
Available with a polished, chrome-like, or a silver aluminum tube
Mandrel bent tubing allows for less restrictive air-flow
Guaranteed to boost horsepower, torque and acceleration
Vehicle specific design for maximum performance, looks, and ease of installation
Air filter is reusable - up to 100,000 miles before cleaning
Over-size, conical air filter allows for increased air intake to engine
Compatible with OE computer systems
Backed by a one million mile warranty
Mounts using factory holes for quick installation
Some kits may not be legal in CA
The K&N 77 Series high flow performance metal air intake kits for pickup trucks and SUV's combine outstanding performance with under-the-hood style. If performance and horsepower aren't enough, the visual appeal of air intake shining under your hood should make you a believer. The metallic finishes of the 77 series air intake are bold and beautiful.
Factory air intake systems can restrict air flow between the air filter and the engine, reducing the benefit of a K&N Air Filter alone. This weak spot can seriously reduce airflow and rob a vehicle of its natural horsepower. K&N 77 Series air intakes virtually eliminate air path restriction by replacing the air filter and the entire air path to the engine with a mandrel bent aluminum tube. The aerodynamically engineered K&N aluminum tube drives a large amount of air into the engine, ultimately giving you power.
These air intakes are available with polished aluminum or gunmetal grey powder tube finishes, designed to exceed your expectations and then some. With an oversized high-flow conical air filter design, this system increases surface area and dust capacity. The oversize air filter is also designed to capture more dirt giving a longer life before cleaning and upkeep is required (up to 100,000 miles).
Most K&N 77 Series High Flow Performance air intake systems feature a heat shield, offering sealed protection to block the system from engine heat. Keeping the air that flows into the engine at a lower temperature will increase horsepower. The silicon or reinforced nylon air intake adapters are high strength, ensuring a long life. These kits come standard with powder coated steel brackets.
K & N Filters is long known to be a leader in the automotive aftermarket parts arena. K&N 77 Series high flow performance metal air intakes are going to boost horsepower, torque and acceleration, all while adding a great style to your engine.
Our Guarantee
Truck Experts a Call Away
Spec Sheet
| | |
| --- | --- |
| Brand | K&N |
| Warranty | 10 Year Limited Warranty |
California Residents: 
Prop 65 Warning
details
Specifications
Get the most out of your car or truck - Most people are aware that our High-Flow Air Filter can increase horsepower over a traditional disposable air filter. An air filter change alone however, cannot eliminate other types of air restriction built into the vehicle at the factory. These can be found in the size of the air box and the air path running from the air box to the engine. That's where air intakes rule the road. They completely replace the factory airflow assembly including the filter, air box and air path.
Guarnteed Horsepower
K & N will not sell an air intake that does not provide a measured increase in horsepower and torque (acceleration). Our air intakes are proven to increase horsepower and torque on a rear-wheel dynamometer (think treadmill for cars). These thoroughly engineered air intakes provide huge increases in power that a customer will definitely feel when they accelerate.
K&N Intake Kits are guaranteed to Increase Power!
Every Intake Kit K & N designs has been tested on a dynamometer and proven to increase horsepower. We measure horsepower at the wheels. The horsepower rating that may have been on the window sticker when your car was new is often a measurement of horsepower at the engine and there can be a loss of horsepower through the drive train by the time it reaches the wheels.
K&N hereby warrants and guaranties to the original retail purchaser of any K&N air intake kit that the vehicle on which the air intake system is installed will gain an increase in horsepower, or K&N will refund the purchase price, including sales tax, to the retail purchaser, subject to the following terms and conditions:
The K&N air intake system must have been properly installed on the vehicle in accordance with the included K&N instructions.
The system must be the correct part number for the vehicle upon which it was installed.
The vehicle must be in good running condition.
The vehicle must undergo a dynamometer test both before and after the installation of the system, with no changes to the vehicle, except for the installation of the kit. The dyno tests must be performed by the same testing facility and must be performed within 30 days of one another and within 60 days of the date of purchase. The test results or work order for each test must reflect the name and address of the vehicle owner or operator having the test performed; the year, make, model and mileage of the vehicle being tested; and the horsepower results from both tests.
If the dyno tests show that the vehicle did not gain an increase in horsepower, then the retail purchaser must return the complete air intake system to K&N in its original packaging, together with his or her proof of purchase, the ORIGINALS of the two dyno tests statement requesting a refund in accordance with our Horsepower Guarantee. Upon receipt of all of the foregoing, K&N will refund the full purchase price, including sales tax, to the original retail purchaser.
This guarantee does not apply to any other costs incurred by the purchase, including, but not limited to, the dyno tests, parts and labor for the installation and removal of the air intake system, shipping costs, rental car, loss of use or incidental damages, if any, and K&N expressly disclaims any and all liability for same.
videos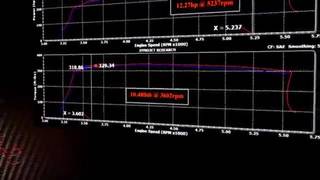 Air Intake Overview_ 2014 Chevy Silverado 1500_Sierra 1500 V8 & 2015 Chevy Tahoe_Yukon_Escalade V8(360p)
02:32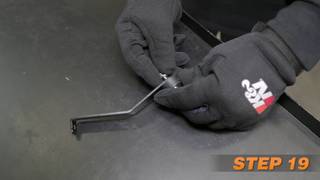 Air Intake Installation for 2010-2014 Ford F-150 SVT Raptor 6.2L
06:38
install
K&N 77 Series high flow performance metal air intakes offer an easy installation that can be done right at home. Each intake is designed to replace the OE intake, using the same mounts and holes. Instructions and hardware will be included with each order. If you have any questions, let us know.
warranty
K&N® 10-YEAR/ MILLION MILE LIMITED WARRANTY
THIS LIMITED WARRANTY GIVES YOU SPECIFIC LEGAL RIGHTS AND YOU MAY ALSO HAVE OTHER RIGHTS, WHICH VARY FROM STATE TO STATE. THIS LIMITED WARRANTY CAN ALSO BE FOUND ONLINE AT www.knfilters.com/warranty. WE LIMIT THE DURATION AND REMEDIES OF ALL IMPLIED WARRANTIES, INCLUDING, WITHOUT LIMITATION, THE WARRANTIES OF MERCHANTABILITY AND FITNESS FOR A PARTICULAR PURPOSE TO THE DURATION OF THIS EXPRESS LIMITED WARRANTY. SOME STATES DO NOT ALLOW LIMITATIONS ON HOW LONG AN IMPLIED WARRANTY LASTS.
WHAT DOES THIS WARRANTY COVER?
This warranty covers defects in materials and workmanship of your K&N OE Replacement Air Filter and Intake System (the "Product"), with the exceptions stated below.
WHAT DOES THIS WARRANTY NOT COVER?
This warranty does not cover damage due to (a) transportation, (b) storage, (c) improper use, (d) failure to follow the Product instructions or to perform any preventive maintenance, (e) modifications, (f) unauthorized repair, (g) normal wear and tear, (h) any type of racing or competition, (i) any off-road use, or (j) external causes such as accidents, abuse, or other actions or events beyond our reasonable control (e.g., acts of God and natural disasters).
HOW LONG DOES THE COVERAGE LAST?
This warranty lasts for 10-Years or a Million Miles, whichever comes first, from the date the product was purchased. The warranty period will not be extended if we repair or replace the Product.
WHAT WILL K&N DO?
We will repair any Product that proves to be defective in materials or workmanship. If repair is not possible, we will either replace your Product with a new Product of similar composition and price, or refund the full purchase price of your Product, at our sole discretion. There is no charge for inspection.
HOW DO I GET SERVICE?
If you are ever dissatisfied with the materials, workmanship or performance of this Product, just give K&N a call at 1-951-826-4000 and we will be happy to assist you.
LIMITATION OF LIABILITY
THE REMEDIES DESCRIBED ABOVE ARE YOUR SOLE AND EXCLUSIVE REMEDIES AND OUR ENTIRE LIABILITY FOR ANY BREACH OF THIS LIMITED WARRANTY. OUR LIABILITY SHALL UNDER NO CIRCUMSTANCES EXCEED THE ACTUAL AMOUNT PAID BY YOU FOR THE PRODUCT, NOR SHALL WE UNDER ANY CIRCUMSTANCES BE LIABLE FOR ANY CONSEQUENTIAL, INCIDENTAL, SPECIAL OR PUNITIVE DAMAGES OR LOSSES, WHETHER DIRECT OR INDIRECT.
reviews
Q&A