Bigger Brakes for Bigger Tires and Wheels
Originally published on Jun 14, 2019 | Updated on Aug 22, 2023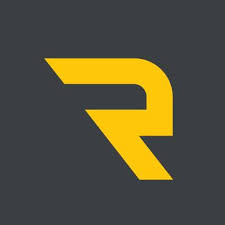 Written by
 RealTruck Expert Team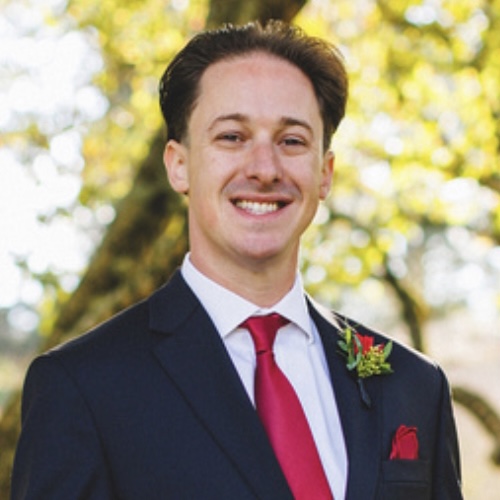 You've lifted your truck, installed a big set of wheels, and wrapped them up in a set of 35-inch M/T tires. You're the man. You're the king of all you survey. You're...not stopping when you hit the brakes. You're running into the guy in front of you in traffic. Your insurance rates are now higher than your beloved, lifted ride.
Any time you add weight to your vehicle, your brakes have to work a little bit harder. In this article, we explain why larger wheels and tires are especially taxing on a stock brake system and what upgrades you can make to restore or even improve your truck's braking performance.
Why It's Hard To Stop Large Wheels And Tires
Increasing stress on your brakes can lead to overheated, cracked, or even broken rotors.
As a wheel and tire spins, it builds up kinetic energy. To stop your vehicle, that energy has to be transformed somehow. Your brakes achieve this by creating friction between the pad and rotor, which changes the kinetic energy into heat, thus bringing your vehicle to a stop. When you install a larger, heavier set of wheels and tires, the brakes have to work that much harder to do their job. They also generate more heat in the process, leading to a condition called brake fade that limits the effectiveness of your brakes.
To maintain or increase your vehicle's stopping ability, consider installing some of the following products.
Performance Brake Pads
Pads and rotors are referred to as "friction material" since they're the parts of the brake system that make contact with one another to bring your vehicle to a stop. However, not all pads and rotors are created equally. Pads in particular can be made with a number of different materials, which determines how much friction they generate and their ability to resist brake fade. The material also determines how much brake dust the pad generates. Low-dust pads keep your wheels clean, but usually don't have the superior stopping power found on top-of-the-line truck brake pads intended for towing and hauling. Some examples of upgraded brake pads are:


Performance Rotors
Performance pads create more heat and friction than their OEM counterparts, and therefore are best paired with a set of performance rotors. Performance rotors are made of high-quality carbon steel and can be drilled, slotted, or both to reduce braking temperatures and improve stopping distances.
EBC Ultimax Slotted Rotors - Segmented slots on the surface of this EBC rotor help channel dust and gases out of the braking system, improving braking efficiency.

EBC Sport Dimpled and Slotted Rotors - Curved slots remove dust and debris from your wheel well while the dimpled holes degas your pads and provide improved initial bite over blank rotors.

Powerstop Drilled and Slotted Rotors - Slotted and fully drilled for maximum cooling, these are a good choice for trucks that won't see a lot of towing.
Rotors and pads are frequently sold together in kits so you can get all the parts you need for the job in one comprehensive part number.
Stainless Steel Brake Hoses
The hoses that conduct brake fluid to your calipers are usually made of rubber. Rubber can get the job done, but over time it's prone to swelling, leaking, and overheating. Upgrading to stainless steel hoses reduces the chance of overheating and improves brake pedal feel.
Superlift Bullet Proof Brake Hoses - These brake lines are engineered specifically for lifted trucks, with up to 12 inches of increased length. Kevlar-reinforced stainless steel improves brake responsiveness and cuts down on leaks.


Big Brake Kits
The aforementioned pads and rotors provide noticeable improvement to your vehicle's stopping power, but they are limited to the size of your original equipment pads and rotors. When it comes to braking, bigger is definitely better. Bigger pads provide more contact area, bigger rotors have more surface area to dissipate heat, and multi-piston calipers provide dramatically improved clamping force.
Brembo Performance Brake Kits - Brembo is the most recognizable name in braking, and there's a good reason for that. Slotted kits and drilled kits are both available, each with oversize rotors, stainless steel brake hoses, larger brake pads, and multi-piston calipers that completely transform your braking system.
Note that these kits do often require your vehicle to have larger-than-stock wheels equipped in order to make room for the oversize components.
Recommended Pad And Rotor Kits
If you have an oversize set of wheels and tires, a big brake kit is the best possible upgrade you can make to improve braking power. However, these kits do cost thousands of dollars, meaning that a good pad and rotor kit is the best upgrade most customers can include in their budgets. Based on how you use your truck, one of the kits below can provide a significant brake upgrade.
Little To No Towing and Hauling, Daily Driver - If you just need an upgrade for your daily driver and want to keep your wheels looking great, a low-dust pad and rotor combo such as the EBC Stage 4 USR Green Supreme Kit or Hawk LTS Sector 27 Kit is the way to go.

Occasional Towing and Hauling, Daily Drive/Work Truck - For trucks that work hard and play hard, a Powerstop Z36 Truck and Tow Brake Kit is an affordable upgrade that can handle high brake temperatures. For even more bite and fade resistance, choose an EBC Stage 9 USR Yellowstuff Brake Kit. It includes high-performance Yellowstuff pads with kevlar fibers that perform well under pressure.

Frequent Towing and Hauling, Work Truck - For the most stopping power available outside of installing a big brake kit, choose the EBC Stage 8. The Extra Duty pads provide excellent stopping power at temperatures up to 1400 degrees, making this the best choice for trucks hauling heavy loads on a regular basis.
Shop Now
RealTruck is your home for the best products to outfit your build for unforgettable adventures.
Join over 2 million RealTruck people
Get exclusive savings, insider information, and the latest RealTruck articles sent straight to your inbox.