Best Running Boards For 2023
Originally published on Jun 13, 2019 | Updated on Aug 10, 2023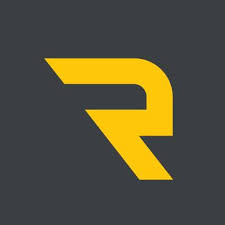 Written by
 RealTruck Expert Team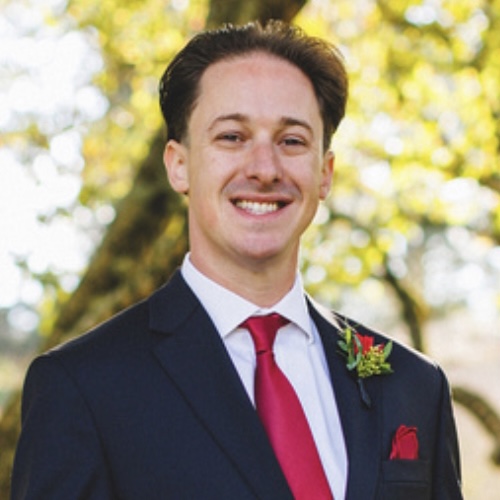 Running boards are one of the most popular modifications for pickups, Jeeps, and SUVs, and for numerous reasons! From guarding your ride's rocker panels against rust-inducing rock chips and abrasions to giving passengers a leg-up into the cab, running boards are a must-have, especially for lifted applications. 

Due to the immense popularity of running boards, manufacturer after manufacturer has joined the running board game, and each brings various styles and finishes to the market; which brands and models are best? That's what we're here to find out! In this guide, we detail our staff's top running boards for the 2023 model year, including power, fleet step, and stationary varieties. 

Read on if you're having trouble selecting your ideal running boards!


Running Board Fitments
Before we get into our buyer's guide, let's first discuss the various configurations offered by running board manufacturers, beginning with fitment.
Cab-Length
Cab-length running boards are arguably the more popular of the two fitments, often installed from the factory on higher trim-level pickups. These running boards stretch the entire length of the cab, from behind the front tire to the start of the bed. Cab-length running boards offer maximum accessibility, allowing easy access from any position. Most feature a cab-length step pad or a tubular construction with ABS plastic step pads at each door, providing a solid foothold for yourself and all passengers.
Wheel-to-Wheel
Wheel-to-wheel running boards are typically limited to pickups, seeing as most SUVs and Jeeps cabs stretch from wheel-to-wheel regardless. The most notable difference is evident in pickups, in which the steps stretch from behind the front tire to just before the rear tire, including the bedsides. Wheel-to-wheel running boards typically feature step pads at each door and bedside, easing entry into the cab as well as the bed.

These running boards are ideal for trades workers and those that regularly load and unload their pickup's bed, allowing easy access to cargo near the bulkhead without climbing in.
Running Board Materials & Finishes
Aside from fitments, other variations include a running board's material construction and finish, which significantly alter the product's appearance and overall durability.


Materials
Nearly every pair of running boards features a metallic construction consisting of an alloy board and durable alloy mounting brackets. This construction ensures a solid and reliable product, withstanding, in most cases, upwards of 300–400 pounds! While most brackets are manufactured from laser-cut steel plates, the physical running boards employ one of three popular base materials.
Carbon Steel
Carbon steel is a popular choice for manufacturing running boards due to its immense strength and cost-effectiveness; however, these benefits come at a price. Carbon steel, while strong, is highly corrosion-prone, especially in extreme weather conditions. For this reason, steel requires durable corrosion-resistant coatings, like chrome, powder coat, E-Coat, or heavy-duty epoxy paint; without a durable coating, carbon steel running boards rapidly rust. 
Additionally, carbon steel is heavy; if overall weight is a concern, you may consider a lighter option.
Stainless Steel
Stainless steel, like your refrigerator and dishwasher, is another popular running board material, offering the strength of carbon steel without its propensity to rust. Stainless steel features a high chromium (chrome) content which significantly reduces oxidation. Due to stainless steel's corrosion-resistant properties, it's often left in a raw polished or brushed finish; however, painted or powder-coated stainless steel running boards are available. 

While sturdy and corrosion-resistant, stainless steel is heavier than even carbon steel! It also has a lower strength–weight ratio than aluminum or carbon steel; however, it's still plenty durable for running boards.

Aluminum
Finally, we have aluminum, which is a popular alloy for its impressive strength-to-weight ratio. While aluminum running boards may require a thicker gauge material to match the strength of steel or stainless steel, the final product is only approximately half the weight! 
This alloy is also relatively corrosion-resistant, considering it doesn't rust like steel and iron. While surface oxidation is common, aluminum is still corrosion-resistant enough for manufacturers to leave it in a raw-polished or brushed finish. Alternatively, aluminum running boards are often clear-coated or painted to reduce maintenance.
Finishes
Next, we have finishes, which determine the appearance and overall corrosion-resistance of the running board, aside from those utilizing corrosion-resistant base metals like stainless steel. Finishes are the specific coatings, platings, or treatments atop the base metal; these include:
Powder Coated
Powder coating is a highly-durable finish often used in commercial applications, auto parts, and heavy machinery. This process involves applying an electrically-charged polymer pigment powder to an alloy product and then curing it using UV exposure or high heat, typically the latter. The resulting finish is highly durable, withstanding chips, abrasions, oil, chemicals, and UV exposure for a long-lasting appearance.
Painted
This finish is similar to any other painted component on your vehicle. The process involves applying a liquid, solvent, or water-based paint to the running boards before shipping. While this produces a uniform appearance, it isn't nearly as durable as powder coating. For this reason, we wouldn't recommend traditional painted carbon steel steps for vehicles that regularly encounter salted roads.

Polished
Polished running boards refer to aluminum or stainless steel products that are sanded smooth and polished to a lustrous, mirror-like finish. While most stainless steel running boards ship without a top coating, polished aluminum running boards often receive a clear coating to prevent oxidation and fogging.
Chrome Plated
While chrome plating is often mistaken for polished aluminum or stainless steel, that couldn't be further from the truth! Chrome-plating involves electroplating another alloy with a thin layer of chromium, or chrome. This thin plating produces a smooth, high-shine finish that doubles as corrosion protection, keeping the underlying steel from rusting. While not as corrosion-resistant as stainless steel, chrome-plated steel offers outstanding protection that's suited for all conditions.
Power-Retractable Vs. Fixed-Position
Lastly, let's discuss running board styles, including power-retractable and fixed-position. 
Most running boards feature a fixed mounting location, consisting of solid steel brackets and alloy running boards. These boards are typically engineered for pleasant aesthetics as much as they are for accessibility, featuring lustrous chrome, polished, or stealthy black finishes; in other words, they're meant to be seen. 

On the other hand, power-retractable running boards hide away when not in use, extending from below the rockers with the doors open and retracting behind the rockers with the doors closed! Power-retractable running boards are ideal for those that enjoy the practicality of running boards but dislike their appearance and negative impacts on ground clearance.


Top Running Boards of 2023
With running board variations covered, let's turn our attention to our expert-curated list! This buyer's guide includes various products from the top manufacturers; however, we've done our due diligence to ensure a product for every consumer's needs, stylistic tastes, and budget.
Up first is the AMP Research Power Step, the leading power-retractable running board from one of the first companies to do it! These premium running boards are manufactured from high-grade aluminum with a military-grade PTFE finish (Teflon.) These running boards offer an extra-low, 6-inch-wide step surface, granting easy access into your vehicle's cab when deployed. When retracted, they hide from sight below the rocker panels, ensuring a clean, factory-style appearance. 

Other notable features include corrosion-resistant stainless steel pivot pins on the hinges, integrated LED courtesy lights, and a vehicle-specific installation kit integrating directly into your vehicle's wiring harness, allowing the steps to deploy automatically each time a door is opened. 

AMP Research running boards are backed by an industry-leading 5-year, 60,000-mile warranty against defects. 

Features: 

The original electric-powered running board

Automatically deploys and retracts

Corrosion-resistant die-cast aluminum construction

Heavy-duty stainless steel pivot pins

Military-grade black PTFE coating

6-inch wide, cab-length steps

Textured, slip-resistant step surface

Low-profile integrated LED courtesy lights 

Includes vehicle-specific installation guide and mount kit

Includes patented Plug-N-Play module on applicable chassis

Professional installation recommended

5-year/60,000-mile warranty
Introducing the N-Fab Growler Fleet Side Steps, an industrial, fixed-position, cab-length running board inspired by semi trucks and other heavy-duty fleet vehicles. These running boards feature a rugged and lightweight aluminum construction with a massive, skid-resistant 7-inch wide step surface. An aggressive louvered tread design prevents slipping and sliding in even the wettest, iciest weather, keeping your feet firmly planted for easy entry into the cab. 
To further the step's utilitarian design, N-Fab treats the aluminum boards with a textured black powder coat. Not only is this coating stylish but also highly durable, withstanding rock chips, scrapes, and more! 
N-Fab Growler Fleet Side Steps feature a simple, bolt-on design utilizing the included mounting brackets and hardware for an easy DIY installation. They're manufactured here in the USA and backed by a limited-lifetime structural warranty, ensuring years of reliable service. 
Features: 

Aggressive tread design allows for traction in any condition

7" wide aluminum board & end caps for long-lasting durability

Bolt-on brackets for ease of installation

Comes with board, brackets, and all hardware needed

The Cab Length board provides a step at each door

Textured black powder coat finish

USA-made

5-year finish/limited lifetime structural warranty

Lund's Stainless Summit Ridge 2.0 Running Boards are ideal for enthusiasts looking to stand out from the crowd! These mirror-polished stainless steel running boards offer striking looks and outstanding durability, withstanding even the harshest climates. The lustrous polished finish perfectly complements chrome bumpers, trim, and chrome/polished wheels. However, these running boards don't only look great, they're also highly functional! 

Lund Stainless Summit Ridge 2.0 Running Boards feature an extra-wide 5-inch step surface with non-slip tread pads, ensuring a stable and confident entry into your ride's cab. They also feature a simple bolt-on installation, requiring nothing more than conventional hand tools and an hour or less! 

These steps are backed by the confidence of a limited lifetime warranty; if any structural or aesthetic defects occur within the product's lifetime, you're covered! 

Features: 

Built from 304 stainless steel for longevity

Polished to a mirror finish

Large 5" board provides ample stepping area

Step with confidence onto non-slip tread pads

Hardware kit included with purchase

Fastens to rocker panel

Easy, no-drill installation

Backed by a limited lifetime warranty
Upgrade your ride with a set of Steelcraft STX300 running boards from RealTruck! These heavy-duty aluminum running boards are as lightweight as they are sturdy, ensuring maximum performance in all conditions. These steps feature a wide 4.75-inch step area and non-slip, injection-molded step pads, preventing slipping and sliding while climbing into your ride. 

Aesthetically, the Steelcraft STX300 Running Boards are tough to beat! They feature a rounded aluminum bullnose for an OE-style appearance, perfectly complementing any rig. Between the step pads, a mirror-polished stainless steel center panel defines each step and adds additional styling. 
These running boards offer a simple, bolt-on installation with the included brackets, hardware, and instructions, promoting a quick DIY installation in any home garage or driveway. 

Features: 

Aircraft-grade aluminum construction

4.5" wide step area

Durable, injection-molded step pads

Vehicle-specific mounting brackets

Simple, bolt-on installation

Includes 2" tall black elastomer backsplash

Limited lifetime warranty
Finally, we have one of the newest products from AMP Research: the PowerStep Xtreme! These running boards take everything we already love about the original PowerStep and improve upon it, offering dual motors, lower extension, better ground clearance, and an industry-leading 600-pound load capacity–that's nearly double the rating of most fixed-position running boards! 

Like the classic PowerStep, the PowerStep Xtreme running boards are manufactured from high-grade, anodized aluminum with a corrosion-resistant PTFE coating; the textured, non-slip step surface ensures safe and steady entry into the cab. All steps include LED courtesy lighting to illuminate the step surface and surrounding terrain.

While professional installation is recommended, the skilled DIY-er can successfully install these running boards in a home driveway or garage, especially with the Plug-N-Play modules offered on newer applications! That means no elaborate wiring and no disassembly; just snake the power and control wires into the cab and plug the connector directly into your vehicle's OBD II port! 

The AMP Research PowerStep offers a 5-year, 60,000-mile warranty against defects. 
Features: 

Made for extreme environments

Built with corrosion resistant cast-aluminum for strength and durability

Anodized then finished with a military-grade PTFE coating

The step area is a massive 6 inches wide and runs the length of the cab

Features textured, slip-resistant step surface

Comes with integrated LED lighting

Includes vehicle-specific installation guide and mount kit

Mounts to vehicle's rocker panel

Newer applications connect to the OBDII port via the Plug-N-Play module

Professional installation is recommended

5-year/60,000-mile warranty
Join over 2 million RealTruck people
Get exclusive savings, insider information, and the latest RealTruck articles sent straight to your inbox.