The Best Running Boards for the Toyota Tundra
Your guide to the best running boards for Toyota Tundra and more
Originally published on Sep 16, 2022 | Updated on Aug 17, 2023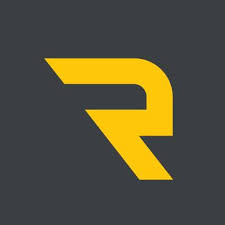 Written by
 RealTruck Expert Team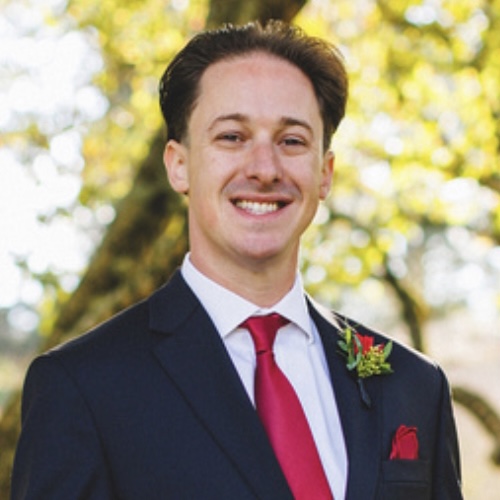 Need an extra assist getting in and out of your truck? It doesn't matter how young, old, tall or short you are, or even how high your truck sits; the addition of an extra step between the road and your cab is a welcome one. Making the whole process easier on your passengers, not to mention your own back and knees, this additional step can take many forms, several of which we'll discuss below. The best side steps for Toyota Tundra accomplish the same objective as the best running boards for Toyota Tundra CrewMax-edition pickups. The differences are mostly aesthetics, materials and design. Stay tuned below as we break down the details, so you can find the best Tundra running boards for your stylistic preferences and needs, here at RealTruck.
With an easy-to-use, board-length stepping surface that's textured or rubberized for great traction in all weather, running boards add safety and functionality. Various types of running boards are available, including cab-length, wheel-to-wheel and electric—models that automatically fold out when you need them and back underneath when you don't. Unless you're into hardcore rock crawling situations where rock sliders are more appropriate, running boards or truck steps are great for just about any trucking lifestyle.
The Best Tundra Running Boards, Hoop Steps and Nerf Bars
With excellent models available from quality manufacturers like AMP Research, Ionic, Go Rhino, APS, Steelcraft, Romik and more, it's easy to feel a little overwhelmed by your options. That's why we put together this list of three of our favorite products for your consideration: 
This gloss-black, carbon-steel, powder coat-finished, cab-length step features recessed step pads under each door. Sets include driver- and passenger-side bars and a black powder-coated bracket kit complete with all the mounting hardware you'll need to install them yourself with basic tools. Most applications will require no drilling. With a three-year warranty, these ship for free in the lower 48 states.
Havoc HS2 Black Hoop Steps: With single-welded, stainless-steel powder-coated construction featuring sealed endcaps to ward off debris, these steps are all in one piece, including the brackets, which are placed to fit perfectly into the precise mounting locations on your truck, for easy, bolt-ready, no-drill installation on most applications. Extra-wide, louvered step pads provide excellent traction and a rugged look while allowing mud, ice and snow to escape, with a raised outside edge for an extra assist with boot-gripping. Toe clips prevent you from getting a toe stuck between the step and the bar. These ship free to the lower 48 states with a limited 5-year warranty.
Looking for an off-road-ready step built specifically for your vehicle application? This 16-gauge galvanized steel set offers exceptional strength and superior durability with extra corrosion shielding, in textured powder coat or protective bed liner coating. A boxed-end design is fully welded to divert debris, and the closer fit allows for more ground clearance for off-roading over uneven terrain. A tapered, extra-wide step area goes from 7.5" up front to 6.5" in the rear and helps deflect debris away from the truck. A specialized, unique tread pattern allows for drainage, resists caking and prevents build-up of mud or dirt. This set features a 5-year warranty.
Whether you're after the best-looking running boards for Toyota Tundra pickups or you're considering nerf bars or hoop steps, when making your decision, think about your intended use, the style that appeals to you most and what can fit your budget. Most people simply want a look they like and can afford, but you should also consider whether your truck is lifted. Trucks lifted 6" or more will benefit from boards that drop down a bit lower, like electric models.
Warranties, Add-Ons and Installation
While warranties will vary according to brand and model, common add-on purchases sold with running boards include universal LED lighting kits, which can make onboarding and exiting a lot easier in the dark, as well as additional hitch steps or bed steps for ease of access around the full perimeter of your truck bed. As far as installation goes, most running boards require no drilling and mount to rocker panels with pre-existing holes using basic hand tools at home.
Buying from RealTruck is a no-brainer for several reasons. With our unbeatable selection of 1M+ parts, you're sure to find exactly what you're after. Many of our most popular running boards feature installation videos (on our site and YouTube channel). We offer fast shipping to the lower 48 states on most items, and our call center is staffed with seasoned truck experts who live the trucking lifestyle and are eager to help you find exactly what you need. If you're looking for the best Tundra running boards, get yours from RealTruck today.
Shop Now
RealTruck is your home for the best products to outfit your build for unforgettable adventures.
Join over 2 million RealTruck people
Get exclusive savings, insider information, and the latest RealTruck articles sent straight to your inbox.