RealTruck Sponsors Ultimate Adventure 2023
Originally published on Oct 25, 2023 | Updated on Nov 30, 2023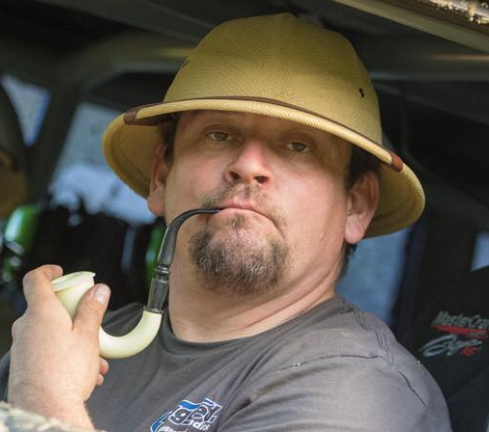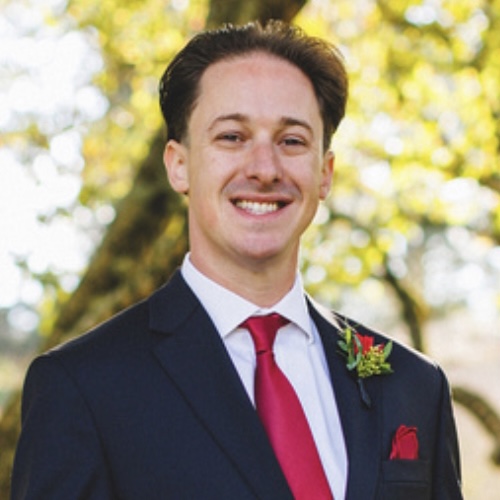 This article is the first in a series of two 2023 Ultimate Adventure articles contributed by off-roading industry veteran, automotive enthusiast and journalist Verne Simons.
Brief history of Ultimate Adventure:
The Ultimate Adventure is the first weeklong hard-core off-road trip that has been around since 2000. The concept came from Cole Quinell, a former editor for Petersen's 4-Wheel & Off-Road Magazine who wanted to emulate, with some changes, the essence of Hot Rod Magazine's Power Tour, only for extreme 4-wheel drive enthusiasts. Since, the folks from Petersen's 4-Wheel & Off-Road Magazine have put on the Ultimate Adventure, mostly in the US's lower 48 states. The trip has spent time off-roading in 47 states in the lower 48 with Rhode Island being the one exception. In 2019 the Ultimate Adventure went to Alaska, for a unique and amazing experience making the 48th state. For 2023 Ultimate Adventure returned Pennsylvania, West Virginia, and Kentucky. Also, in that time the Ultimate Adventure has only visited one off-road venue twice, California's Rubicon Trail, the first time in 2001, and then again in 2016)
Ultimate Adventure 2023 started in Pennsylvania with off-road venues in Pennsylvania, West Virginia, and Kentucky. We locked hubs for 8 different off-road venues, visited the Flight 93 Memorial, the Civil War era Trans-Allegheny Lunatic Asylum (not our terminology), and traveled over 950 miles.
Start hotel: Blairsville, PA
Road Day from Blairsville to Good Evening Ranch in WV (Camping),

Flight 93 Memorial

Asylum
Road Day from Good Evening Ranch to Logan WV

New River Gorge

Ivy Branch of the Hatfield and McCoy OHV
Bear Wallow of the Hatfield and McCoy, OHV to Cabwaylingo section of the Hatfield and McCoy OHV system for Camping


Day 6:
Road Day, Cabwayingo to Campton, KY

Daniel Boone Backcountry Byway
Hollerwood Offroad Adventure Park
Ultimate Adventure's Rules:
The rules are simple, participants must have specially equipped 4x4s with a transfer case, differential lockers, winches, tow-points, recovery equipment, fire extinguishers, first aid kits, tools and spare parts. Other requirements are 35-inch tires or larger, a 150mile fuel range, 65-75 MPH road capability, a functioning parking brake, and a functional roll-cage. The idea is to play follow the leader for seven days in a different area of the US while ready for just about anything that the trip leaders have planned. Participants must be capable, experienced, and self-sustaining for the duration without the help of trailers (you have to road drive your trail rigs). And while there are a few clues to the trips location each year, only a select few know the exact details of the adventures that each new day will bring. Some days are spent on the country's toughest off-road trails (trail days) while the next day could be spent doing 65-75 down the highway for hundreds of miles (road days), and we may just stop at a museum, junkyard, natural feature, or hit an off-road venue to keep everyone on their toes. Camping is also a large aspect of Ultimate Adventure and participants are expected to be prepared for camping at any point regardless of the weather.
Breakage:
Ultimate Adventure is a trip unlike any other and while adventure is guaranteed challenges are also part of the recipe and that means parts will break, troubles will arise, and vehicles will get stuck. Our plan is to talk a little bit about some of the trail repairs from UA 2023 in a subsequent article about Dave Chapelle's RealTruck 2008 Ford F250 known as LuisViTen. Dave's truck suffered some axle breakage and got a RealTruck axle upgrade on the trail. Keep in mind that almost every vehicle on UA will need some repair during the week, and just about every vehicle also ends up on the end of a winch cable or tow strap. In years past we've swapped engines, transmissions, transfer cases, re-geared axles, fixed lockers, replaced axle shafts, and rebuilt almost every mechanical part of a 4x4 on Ultimate Adventure so the fun can continue.
Drivers: 25 Vehicles in 4 Groups
The trip is made up of 20-28 vehicles, each with two occupants, the Driver and Codriver. Each selected driver is allowed to bring one vehicle and a Codriver of their choosing. All the people are made up of four basic groups, all of whom are vital to the event. One of the most important groups of people are the Invited Readers. These are people who have read the magazines, seen the Ultimate Adventure videos, and have the dedication to make off-roading a part of their lives. They do this by building a cool and qualified 4x4, using it to gain knowledge of its function and workings, and subsequently apply to be part of the trip. Three to five new invited readers are invited each year (selected by the magazine staff) with one returning reader invited from the past year's trip (chosen by the Ultimate Adventure Cronies (see below).
Sponsors: RealTruck Leads the Way
The next very important group of people are the Sponsors, an assemblage of off-road manufacturers, retailers, and off-road shops, generally made up of true off-road enthusiasts who understand the desire for and value of such a trip and at the end of the day foot the bill for the entire trip. They pay so we can play and in exchange they get exposure within the magazine, videos, and more with stickers applied to magazine project vehicles, their own vehicles, and those of the readers and cronies. They also get first-hand experience watching their products get used and abused in a real-world off-road environment.
Presenting Sponsor / OFFICIAL RETAILER - RealTruck

Official Jeep Accessory - Rugged Ridge

Official Sidesteps - NFab

Official Spray On Protection - Bullet Liner

Official Shock & Suspension - Skyjacker Suspension

Official Synthetic Recovery Gear - Bubba Gear

Official Mapping Tool - OnX Offroad

Official IH Truck and Scout Parts - IH Parts America

Official Custom Driveshaft - Quigley Driveshafts

Official Tire - Milestar

Official Transfer Case - Off-Road Designs

Official Fabricator - Wood's Offroad


Cronies: Helpers, Saftey & Experts
Next, we have the Cronies. This is a group of off-road enthusiasts from within the off-road industry, selected by the magazine staff to assist with the event. Their job is to keep everyone safe and help with extractions, repairs, and recovery. They volunteer their time and expertise to become the glue that keeps the group together and in line during the event. They will stay with any other participant if there is breakage or another failure and help with what they can. They are not a pit crew there to fix everyone else's issues, but rather to assist the Driver and Codriver with any repairs that may (and probably will) arise, remember each participant is expected to be self-sufficient.
Staff: Organizing the Event
The last group are the Ultimate Adventure Staff made up of Magazine employees who organize and lead the trip, figuring out the area the trip will be in and selecting off-road venues and other adventures. There are also a crew of dedicated camera people who document the trip both with still photography and video, generally made up of off-road enthusiasts as well.
Shop Off-Road: Go Rhino Bumpers
Saturday is check-in day for Ultimate Adventure 2023. The group was told to meet at a hotel in Blairsville Pennsylvania. Check in day is when participants meet up with new friends and old and vehicles receive any last-minute upgrades before being inspected to ensure that all of the rules of Ultimate Adventure are being met by each vehicle. Photo: Verne Simons
Martin Castro of Milestar Tires checks out the 4.0L in his well-prepared Jeep TJ Wrangler after greeting old friends and new at the start of Ultimate Adventure 2023 in Blairsville, PA. The Milestar Jeep received a freshening up just before the event with some new powder coated parts and some fresh orange paint. This Jeep works well and Martin knows how to drive it. Photo: Verne Simons
The first real obstacle on the first trail on the first day of Ultimate Adventure is always a great start to an awesome week. Invited Reader, Taylor Wise climbs the first hill in his 1948…1949ish Willys Jeep CJ-2a. This thing is lightweight with 2.4L GM Ecotec, an AX-15 Jeep transmission, Dana 300 transfer case, a Jeep Wagoneer front Dana 44 and an Isuzu Rodeo Dana 44 rear axle. Taylor may have had the smallest tires (37s) on UA 2023, but it didn't keep his small and nimble Jeep from climbing just about every tough obstacle. Photo: Verne Simons
Day 2 of Ultimate Adventure 2023 started out as a Road-Day, and with a group like this dirt back roads are usually preferred to 6-lane interstates. These rigs, like Returning Reader Matt Anderson's 1978 F-150 works as well as it looks. Much of the frame has been modified to keep it low and relatively light weight. It's powered by a roller Ford 5.0L backed by an NP435 Transmission that turns an Off-Road Designs NP203/NP205 doubler transfer case. The axles are out of a 2003 Ford Super Duty with Yukon Zip Lockers and 35-spline Chromoly front axles. The suspension uses JK Jeep front coils on all four corners and RuffStuff Specialties' 4-link kits. Photo: Verne Simons
Road days also often include stops at interesting points nearby our secret route. For 2023 we had a somber yet important visit to the Flight 93 Memorial in Summerset County, Pennsylvania and then visited the interesting and somewhat spooky Trans Allegheny Lunatic Asylum, in Weston, West Virginia. The Asylum was built at the same time as the Civil War and was in use until 1994. Between the two important stops we spent time on several beautiful back roads in rural Pennsylvania and West Virginia. We finished the day at a camping site at the Good Evening Ranch in Canvas, West Virginia. Photo: Verne Simons
Day three was fun filled hitting lots of tough obstacles at the awesome Good Evening Ranch in Canvas, West Virginia. The trails at the Ranch offered a ton of tough climbs and technical rock crawling. The IH Parts America 1949 International Harvester truck has a rowdy IH 392ci V-8 and 40-inch Milestar Patagonia MT-02 tires. The truck and its owner/driver Jeff Ismail are fun to watch on the trail. Photo: Verne Simons
We also visited the Ivy Branch area of the Hatfield and McCoy OHV system (on day 4, a road day that took a turn onto trails) and a few trails after camping Tick Ridge Campground in Cabwaylingo State Park, WV (days, 5 and 6). This area of the US is beautiful and filled with some awesome off-road trails that should entertain any off-road enthusiast. Here we see Kory Holmes, an invited reader, in his 1973 International Scout. Behind him is Johnny and Amber Wood in Jonny's 2000 Dodge Ram 1500. Amber and Johnny were invited readers on Ultimate Adventure 2018 but returned as Official Fabricator for Ultimate Adventure 2023. Photo: Verne Simons
Fred Williams is an Ultimate Adventure Crony, but before that he was a staff member as Technical and then Head Editor of Petersen's 4-Wheel & Off-Road. He built the Summer Camp Jeep, a Willys MB themed custom Jeep for Ultimate Adventure 2015. The Jeep has a GM LSA Supercharged 6.2L V-8, fabricated axle housings, and more, with lots of race-car parts including custom front and rear link suspension with coil over shocks. This picture is from Ultimate Adventure Day 5, at the Bearwallow area of the Hatfield and McCoy OHV area near Logan, West Virginia. Photo: Verne Simons
It's probably kind of obvious that we are somewhat obsessed with old and unique 4x4s, and one that we absolutely fell in love with was Ryan Broom's 1949 Willys CJ-2a. The Jeep is simply built with strong and reliable parts. The heart of the Jeep is a GM 350 V-8 which turns a NP435 manual transmission ahead of twin-sticked NP205 transfer case. Link suspension with Fox coilover shocks control a Ford Dana 60 front axle and a Sterling 10.5 rear axle. This shot shows Ryan cresting Carburetor Hill in the super cool flattie. Photo: Verne Simons
Dave Chappelle is an Ultimate Adventure Crony who built this cool 2008 Ford F-250 known as LuisViTen just ahead of the start of the trip for Ultimate Adventure 2023's Presenting Sponsor and official retailer, RealTruck. The truck was built quickly and efficiently with Dave's unique flare and while it worked well some of the upgraded parts Dave ordered didn't get installed until after the event started and stock parts broke. Our plan is to show you some more pictures of LuisViTen when we cover a front axle shaft upgrade done on the side of the trail during Ultimate Adventure 2023, so keep your eyes peeled on RealTruck's RealSource for more. Photo: Verne Simons
Invited reader Brandon Carroll and his Codriver Chris "Popo" Clendenin were both entertaining to watch on the trail in Brandon's 1999 Jeep Cherokee as well as being a hoot to hang out with in the evenings. These two had the comedy routine down and the Jeep, while well used, works great on the trail. Its big with 42-inch tires on 20-inch wheels with power coming from the reliable 4.0L I-6 engine. Photo: Verne Simons
Ultimate Adventure 2023's Official Driveshaft is Quigley Driveshafts and this large green van is occupied by Tiger and Renee LeBrun. Tiger and Renee have become a part of the Ultimate Adventure family over the past several years and during that time Tiger has proven time and again that he can shove that van into some of the most tight and difficult off-road situations. Tiger uses finesse, and a heavy throttle foot to sometimes bounce (or maybe fly) the van over tough obstacles (If you don't believe us, check YouTube). Needless to say, Ultimate Adventure is a great way to do some destructive testing on driveshafts including on the tough trails we hit on Day 7 at Hollerwood Offroad Adventure Park near Red River Gorge, Kentucky. Photo: Verne Simons
For more action from Ultimate Adventure 2023 follow Motor Trend on YouTube for the daily video series available starting November 13th with videos dropping until the 17th.
Video: Ultimate Adventure 2023 Episode 1
Video: Ultimate Adventure 2023 Episode 2
Video: Ultimate Adventure 2023 Episode 3
Video: Ultimate Adventure 2023 Episode 4
Video: Ultimate Adventure 2023 Episode 5
Shop Now
RealTruck is your home for the best products to outfit your build for unforgettable adventures.
Shop Off-Road: Havoc Bumpers
Join over 2 million RealTruck people
Get exclusive savings, insider information, and the latest RealTruck articles sent straight to your inbox.