Do It For Me: Buyer Personas
Originally published on Nov 14, 2023 | Updated on Nov 14, 2023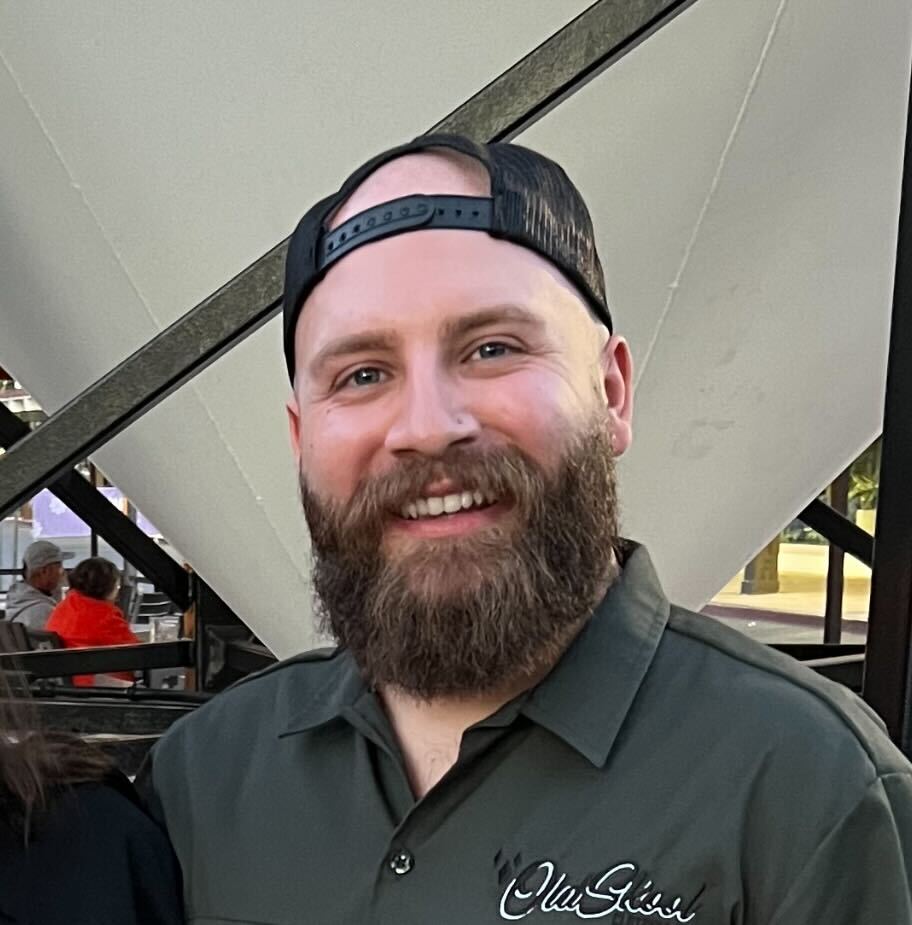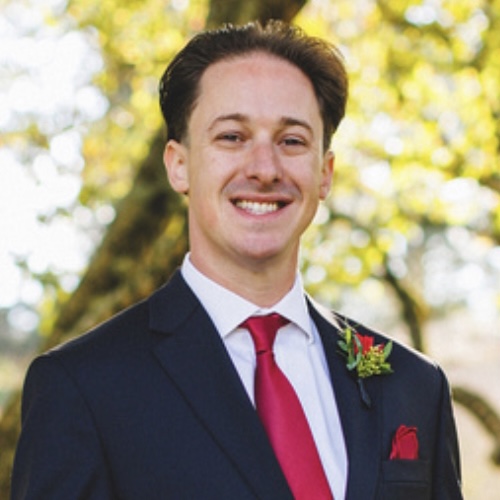 As one of the largest automotive retailers and lifestyle brands, we know the importance of understanding our clientele base. After all, our goal isn't to be parts pushers but to be a quality resource for information, ideas, and the parts and accessories required to bring your automotive dreams to life. 
Here at RealTruck, we know our audience. Sometimes, we like to think we know them better than they know themselves. Whether you're a new truck owner or a veteran pickup driver, we understand that every enthusiast is different, and each has a different style and desired upgrade list. In this guide, we're breaking down some of our most loyal customer archetypes to suggest an ideal build using our massive catalog of parts and accessories. 
For each persona, we'll paint a picture of the individual, their needs, and expectations, and suggest our version of their ideal build. Whichever category you find yourself in, whether an accessorizing enthusiast, an engaged first-timer, a used truck upgrader, or an old-school accessorizer, we have the products and accessories to fit your build.
Accessories Archetypes
Now, this whole concept may be a bit confusing, so let's flesh out the idea of accessorizer archetypes, or personas. We do our research utilizing programs and tools to analyze our most frequent visitors at RealTruck. Doing so helps us to identify target demographics so we can fine-tune our products and website structure to best suit the customer; after all, the customer is always right! 
Our research tells us that there are four primary consumer types, what we refer to as archetypes or personas, visiting our website. These personas include the accessorizing enthusiast, the engaged first-timer, the used truck upgrader, and the old-school accessorizer. The odds are you fit relatively well into one of those four categories.
Make sense? Every company conducts similar research (and no, we aren't selling your information.) Now, let's get into our analysis of each persona and their build guides!
The Accessorizing Enthusiast
First up is the accessorizing enthusiast. This persona is a trend follower who understands what's popular, understands the industry, and has some background knowledge of the products we sell. Typically, we see accessorizing enthusiasts sporting brand-new pickups with money to spare and solid taste. 
While this persona doesn't necessarily need direction, our experts have compiled our take on the accessorizing enthusiast's ideal build!
For starters, we'll need a platform. The Accessorizing enthusiast is a relatively knowledgeable individual who'll likely opt for a pickup with a decorated history and rampant aftermarket support, like the Toyota Tacoma! In this case, we've selected a 3rd-generation Toyota Tacoma TRD Pro as our base for a sleek, overland-inspired build. 
Let's discuss modifications. The accessorizing enthusiast is likely looking for a capable and stylish rig that doubles as a daily driver and weekend warrior. This pickup should be capable, offer excellent on and off-road performance, and feature a sleek aesthetic that looks just as at home on the trail as on the street. 
For modifications, we'd suggest:
This lift kit offers exceptional performance and a mild lift with Eibach's performance dampers and springs. Enjoy tame on-road ride quality and excellent off-road handling characteristics with Eibach's precision-tuned PRO-TRUCK lift kit!
The Method Bronze 703 wheels are a popular option for daily drivers and weekend warriors, featuring lightweight aluminum construction, a striking bronze finish, and an innovative Bead Grip technology to prevent tire debeading on the trail.
For combination street and dirt driving, you can't go wrong with an all-terrain tire. Nitto's all-new Recon Grappler Tires have proved to be capable, stylish, and durable with excellent road manners and longevity, ideal for a daily driver and weekend warrior.
With the added ground clearance from your new lift and oversized tires, consider installing a set of high-quality side steps, like the AMP Research Power Step! These power-retractable side steps offer excellent accessibility while deployed and sleek looks while retracted; that's the best of both worlds!
Let's not forget about lighting. Whether you're hitting the trails or caught in dense fog on your morning commute, the Diode Dynamics SS3 Custom Kit Backlit LED Lights feature a simple, fog-light-pocket-mounted design and plug-n-play harness for a simple install.
The Engaged First Timer
Next, we have the engaged first-timer. This individual has a new pickup and a desire to follow trends; however, they likely don't have much knowledge of what's popular or where to start regarding upgrades. 
This persona understands the importance of upgrades and has a desire to learn; however, they require quite a bit of guidance for their build, and we're here to help!
First, we'll need a platform. For the engaged first-timer, we selected one of the most common, best-selling pickups on the market: the Ford F-150. This pickup is stylish, powerful, feature-packed, and ripe for upgrades; it's also a popular pick for first-time buyers. 
Let's discuss modifications. The engaged first-timer will likely want a well-rounded build that's both stylish and protected; however, we won't want to deter them with challenging installation and modifications that impact practicality. We're looking to build an aesthetically appealing and well-rounded F-150.
For modifications, we'd suggest:
Wheels are an easy, bolt-on modification for any pickup. For our engaged first-timer, we'd recommend a stylish wheel that's offered in factory-like sizes, like the Fuel Beast in a tinted black finish! These wheels are subtle yet stylish, offering a clean, 6-spoked design that'll match nearly any body color or additional accessories. They're also backed by Fuel's industry-leading warranty!
Nothing beats a quality all-terrain tire for combination street and off-road driving, and the Toyo A/T III is one of the best! These premium all-terrain tires feature a quiet ride, long treadwear, and attractive sidewall/tread, making it the perfect addition to our engaged first-timer's F-150. 
For a sleek, stylish appearance and added tire coverage for your new wheel/tire setup, check out Bushwacker OE Style Fender Flares! These premium flares offer a rugged Duraflex 2000 ABS construction, sleek factory-inspired styling, and simple bolt-on installation. With nothing more than some basic hand tools and patience, any enthusiast can install these flares in no time!
Every pickup needs proper bed protection, and the BedRug Classic Bed Liner is a unique, premium bed liner offering! This product features a polypropylene fiber construction, similar to carpet, offering a soft-touch feel. While carpet-like, this product is highly durable, mold and mildew-resistant, and backed by a limited lifetime warranty.
With the exterior sorted, let's focus on interior upgrades to keep your new pickup in tip-top shape. No matter the climate you live in, a set of high-quality floor liners, like the Husky Liners WeatherBeater Floor Liners, offer exceptional carpet protection against moisture, mud, snow, dirt, and more! The sleek, form-fit design also looks excellent.
The Used Truck Upgrader
Our third persona is the used truck upgrader. This individual maintains and operates an older pickup truck that's in much need of a revamp. The used truck upgrader may not have the newest pickup on the market; however, they understand trends, have basic automotive knowledge, and want to better their pickup's aesthetics and driveability.
For this build, let's consider one of the most popular and well-regarded pickups of the twenty-aughts: the GMT800 Chevy Silverado. These pickups are known for their robust durability and high mileage capabilities; if the body doesn't rust out first, they're known to last over 300,000 miles!
For this build, we're focusing on aesthetics and driveability. While the used truck upgrader likely isn't massively involved in the truck community, their focus is on mods and accessories that'll revamp their pickup's aesthetics for another 100,000 miles on the road. 
For modifications, we suggest:
Faded, oxidized, and yellowed lenses are a surefire way to highlight a pickup's age, and odds are, the used truck upgrader hasn't replaced their headlight housings in far too long. SPEC-D Black Crystal Headlights are a sleek and stylish upgrade for any Silverado, replacing worn and oxidized housings with fresh, crystal-clear replacements. As a bonus, the fresh lenses will let more light pass through, significantly improving light output.
Unfortunately, your Silverado's headlights aren't the only housings to incur wear. Especially on facelift GMT800s, the tail lights tend to bubble and fade, resulting in a less-than-attractive finish. Spec-D Red and Chrome LED Tail Lights are clean, modern-looking, and vibrant, modernizing your Silverado's rear end and perfectly matching your new headlights for a rejuvenated appearance!
Let's take a brief detour from aesthetics. If you're piloting an aging pickup, odds are the leaky factory shocks have seen better days, resulting in a floaty and bouncy ride. One of the most effective drivability upgrades for any aging vehicle is a set of high-quality dampers, like Superlift Shadow Series Shocks! Replacing your worn shocks will significantly improve ride quality and stability; that way, your used Silverado won't just look like new, but drive like it too!
After several years and hundreds of thousands of miles in the driver seat, your Silverado's upholstery has likely seen better days. From stubborn stains to unsightly rips, there's nothing fresh about your worn factory seats. Luckily, RealTruck offers a wide selection of seat covers to hide any existing damage, like the Covercraft SeatSavers! These seat covers offer a simple installation and tight form-fitment, rejuvenating your interior and guarding against additional damage!
If your pickup's upholstery is that torn up, the odds are that the carpet doesn't look any better. If your carpet is patchy, stained, and matted, consider covering the damage with a set of high-quality floor liners, like Husky Liners All Weather Floor Mats!
Old School Accessorizer
Lastly, we have the old-school accessorizer. This individual is set in their ways, regardless of the age of their pickup. Rather than focusing on exciting exterior mods and hot new trends, they're keen on performance, functionality, and keeping their ride in exceptional shape for years to come. 
This persona has a wide assortment of knowledge; however, navigating an inventory as vast as ours may be a challenge. Luckily, we've compiled a build guide to make the selection a breeze!
To begin our build, we'll need a platform, and what better chassis than a venerable RAM 1500 with the tried and tested 5.7L HEMI V8 under the hood? The RAM 1500 is a top-selling pickup with a significant aftermarket presence, making it the perfect choice for our old-school accessorizer. 
Modifications-wise, we're keeping things simple with some old-school hot-rodder accessories, chrome accents, and protection. 
For modifications, we'd suggest:
Let's get real; modern pickups may be powerful and efficient, but they don't sound nearly as good as they used to. Factory exhaust systems are restrictive and quiet, corking up potential power and sound. Unleash your RAM's potential with a premium Borla S-Type Exhaust System, offering improved performance and a deep, throaty exhaust note that's still mild and comfortable inside.
Who wants to find rock chips and bug splatter across the hood of their new RAM? Not our old-school accessorizer, that's for sure! The AVS Chrome Bug Deflector offers exceptional front-end protection and a lustrous chrome finish, keeping your RAM looking great for years to come.
If you've just washed your RAM, the last thing you'll want to find is messy tire sling and road grime down the body. Prevent these contaminants from dirtying your RAM's like-new aesthetics with a set of premium Husky Liners Custom Molded Mud Flaps, protecting the paint against rock chips and road grime.
Don't wait until the first stain to protect your pickup's interior; instead, prevent them altogether with a set of Husky Liner Classic Style Floor Liners! These heavy-duty, all-season floor liners guard your RAM's like-new carpet against stains and unnecessary wear and tear, all while providing a classic, diamond-texture design.
Whether you're hitting the road for a fishing trip or loading up the golf clubs for nine holes, you'll need proper bed protection to keep your valuables safe from thieves and unpleasant weather. Luckily, RealTruck carries a wide selection of bed covers, like the GatorTrax Electric Tonneau Cover! This product offers outstanding security and style with its low-profile, aluminum slat construction. It's also one of the easiest tonneau covers to operate, featuring simple push-button operation with the included wireless key.
Join over 2 million RealTruck people
Get exclusive savings, insider information, and the latest RealTruck articles sent straight to your inbox.