Put Your Truck to Work With These 10 Accessories
Originally published on Jan 7, 2022 | Updated on Aug 10, 2023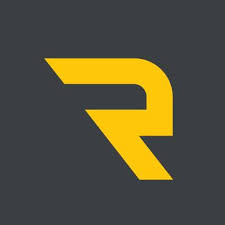 Written by
 RealTruck Expert Team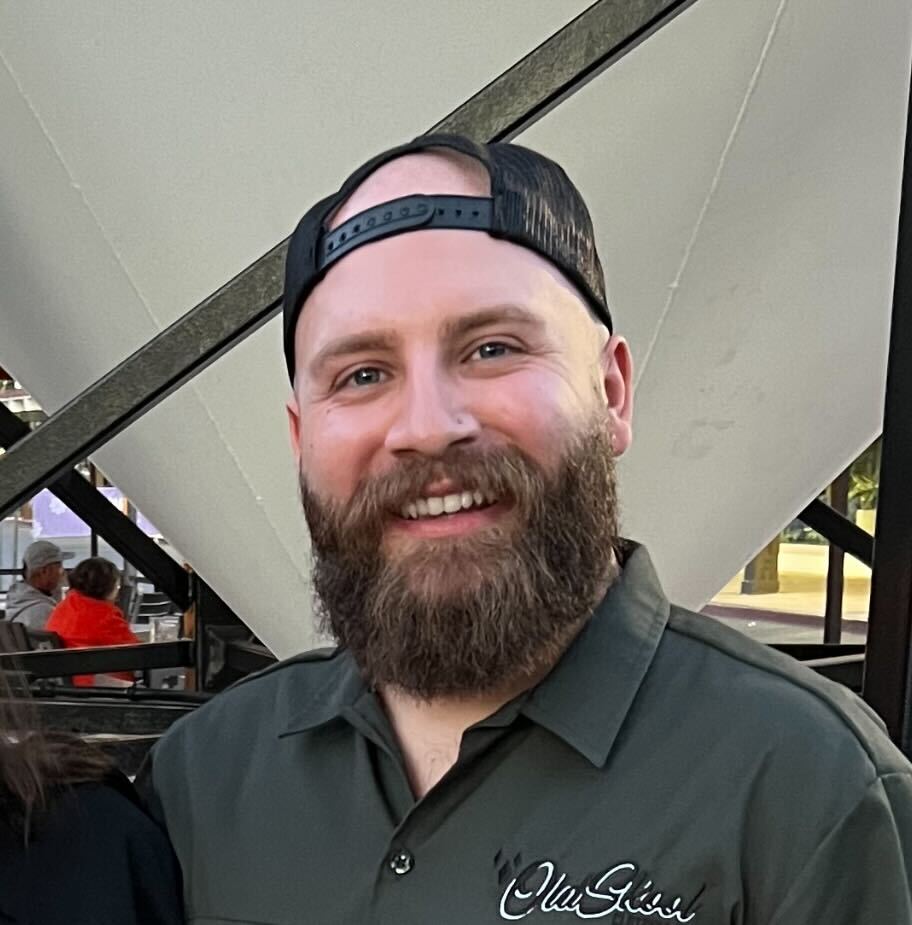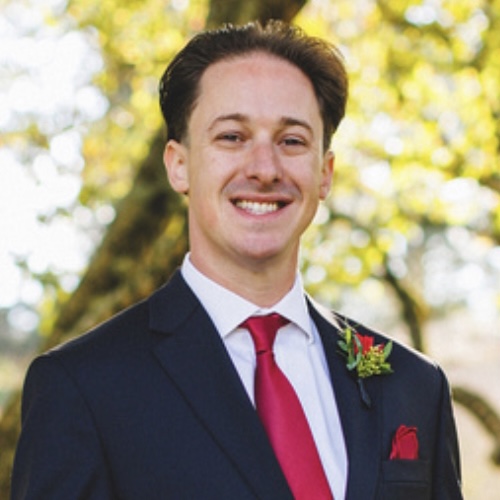 Pickup trucks are one of the most versatile vehicle classes on the market, packed with formidable powertrains, spacious interiors, capable suspension systems, and more cargo space than the average person could ever want or need! While these qualities often lend towards daily driving, let's not forget the primary purpose behind the pickup's design–working! 
There's a reason you don't see contractors, carpenters, and other tradespersons pulling up to the job site in coupes or sedans; pickups get the job done, whether that be transporting building supplies, hauling tools, towing trailers, or practically anything else you can imagine! 

While most pickups are ready to work fresh off the dealer lot, that's not to say you can't install some upgrades to bolster convenience! In this guide, we're breaking down the ideal work truck build, from selecting your chassis to our recommended products. So get out your notepad, put on your reading glasses, and stay tuned for the ultimate work truck build guide! 
Every trade is different, and therefore, so is every tradesperson's tool collection! You wouldn't hammer in drywall nails with a pipe wrench or fix a leaky faucet with a finish hammer. The same can be said about work trucks; after all, what is a pickup if not an oversized tool? 

No two work truck setups are the same; in fact, you'd be surprised to see the amount of variance in a single trade! Luckily, there are several brands, classes, and configurations to choose from when selecting your preferred platform. Let's dive deeper into these key considerations.


Vehicle Class
Vehicle classes are simply a fancy way of stating a vehicle's type; however, there are several tiers to define within the class system. 
First, we have weight classes, which determine a vehicle's class based on its GVWR, or Gross Vehicle Weight Rating. This value is the maximum total safe weight of a vehicle, including its curb weight (empty weight), fuel, passengers, cargo, and tongue weight. 
Then, there are subclasses within each weight class, like sedans, coupes, crossovers, SUVs, and pickups. For the sake of this article, we're sticking to pickup trucks alone, which typically inhabit classes 1–3.
Class 1 (Mid-Size)
Class 1 pickups are light-duty, mid-size models, like the Ford Ranger, Chevy Colorado, and Toyota Tacoma. These pickups typically feature smaller-displacement, four or six-cylinder engines boasting solid fuel economy and decent overall power. While not engineered to tow heavy loads or haul a pallet of pavers, class 1 pickups are ideal for carrying tools and gear to and from a job site. They're also terrific for those that regularly commute for work!
Class 2A (Full-Size Light-Duty)
Class 2A pickups are still considered light-duty; however, this class moves into the full-size, half-ton range, like Ford F-150s, Chevy Silverado 1500s, and RAM 1500s. While not the top of the food chain, class 2 pickups offer the convenience of a full-size bed (up to eight feet), larger cabs, longer wheelbases, and more powerful engines, resulting in higher payloads and towing capacities! These pickups can haul a substantial amount of cargo and tow solidly well, with modern half-tons boasting towing capacities of around 10,000 pounds (depending on the configuration.)
Class 2B (Full-Size Medium-Duty)
Class 2B pickups account for most medium-duty, full-size trucks, like the RAM 2500, Ford F-250, and Chevy Silverado 2500. While Class 2B pickups, also called ¾-tons, share several qualities with Class 2A, these pickups are engineered for commercial work, often packing turbo-diesel powertrains, beefed-up chassis and drivetrains, and eight-foot-long beds. 
Class 3 (Full-Size Medium-Duty)
Class 3 pickups are also considered medium-duty compared to semi trucks and large box trucks; however, they feature heavier payloads and towing capacities than their Class 2B counterparts. Class 3 accounts for most 1-ton pickups, like the RAM 3500, Ford F-350, and Silverado 3500. This class usually adds DRW availability and high-output powertrains, significantly bolstering towing and payload capacities.
Engine, Drivetrain, and Body Configuration
Yet another consideration is your pickup's configuration, considering all classes offer different powertrains, drivetrains, cab sizes, and bed configurations. While a carpenter may like the simplicity of a single-cab, eight-foot bed pickup to haul standard wall studs with ease, other trades may welcome a crew cab to lug tools and other gear in the rear seats. 
Regarding the drivetrain, heavy-haulers may opt for the exceptional towing characteristics of a crew-cab, long-bed, 2WD pickup with a high-output turbo-diesel, while others that primarily use their pickups to travel to remote locations may prefer a gas-powered, 4WD. At the end of the day, it all comes down to preference and your work truck's routine use. As long as your pickup's class and configuration best suits your profession, that's your ideal work truck platform!
Now that we have our preferred platform selected, it's time to move to the fun part–selecting the parts and accessories that'll transform your pickup into the perfect work truck! We've compiled a list of the top categories and products offering the greatest utility; while every trade is different, these universal products apply to nearly all work truck builds!
Tool Boxes
Let's begin with the basics; It doesn't matter which trade you're in; every work truck needs safe and secure storage for tools, supplies, and gear. There's no better solution than a toolbox, offering a weatherproof and theft-proof compartment that keeps your cargo out of the cab. There are several toolbox styles, mounting in different locations and offering unique features; however, we prefer the convenience of a classic crossover or side mount.
Crossover tool boxes, like the Merritt Smooth Aluminum Crossbody Tool Box, offer classic rail-to-rail styling and loads of storage space; they also typically sit above your pickup's bed floor, allowing you to slide eight-foot boards and full plywood sheets up against the bulkhead.
Side-mount tool boxes, like Dee Zee Red Label Side Mount Tool Boxes, offer easy tool access, mounting above your pickup's bedside and featuring an outward-facing door or top lid. They're also minimally invasive, retaining most of your pickup's cargo space.
Bed Liners
The average work truck's bed sees more abuse in a single month than a daily-driven family hauler does in a lifetime! And as such, it's essential to protect your work truck's bed against unnecessary damages, ensuring years of reliable service. Arguably the best means of protecting your pickup's box is installing a premium bed liner! 

Bed liners come in several different styles, including plastic drop-in, spray-in coatings, heavy-duty rubber, and polyethylene fiber; however, they all serve the same general purpose: guarding your pickup's bed against impacts and abrasions that'd result in unsightly, rust-prone dents and scrapes. 

For work trucks, we'd recommend a rugged DIY spray, like the Al's Liner Do It Yourself Spray On Bed Liner. For additional protection, consider adding a heavy-duty rubber bed mat, like the Gator Rubber Truck Bed Mat. Not only does this mat offer exceptional impact resistance, but it also prevents excess cargo shifting while you drive!
Interior Protection
Most work trucks get used as commuters to and from the job site. If that's the case, you're likely spending two to three hours per day behind the wheel! Why do so in an uncomfortable, dirty, and worn-out interior? 
Every work truck can benefit from quality interior protection, keeping your seats and factory carpeting (if equipped) free from tears, stains, and excessive wear and tear. Plus, these products preserve your work truck's resale value! 

We recommend vehicle-specific, all-weather floor mats for every work truck, like Husky Liners WeatherBeater Floor Liners. These premium floor mats offer an exceptional fit and finish, guarding against spills, muddy work boots, snow, and anything else you can throw their way! 
For seat covers, consider the blue-collar styling and superior protection of Covercraft Carhartt Seat Covers, manufactured from genuine Carhartt duck fabric, in Carhartt colors, with the iconic Carhartt logo stitched directly into the headrests. These seat covers are water, stain, puncture, and abrasion-resistant, protecting your ride's upholstery from your dirty, sweaty work clothes after a long day on the job.
Truck Racks
Regarding work trucks, there's no such thing as too much cargo space. Especially if you're piloting a short-bed pickup, consider bolstering your pickup's carrying capacity with a premium truck rack! 

For a multi-purpose ladder rack, we recommend the original WEATHER GUARD Steel Truck Rack, featuring a robust steel construction, heavy-duty black powder coat finish, and up to 1,700-pound carrying capacity! With its over-the-roof design and integrated side rails, you can easily transport ten-foot boards, long stretches of pipe, electrical conduit, and more!
We also carry rugged headache racks, like the Backrack Three Light Headache Rack, offering exceptional rear-window protection, auxiliary lighting, and a sturdy means of transporting ladders, wall studs, and other oversized cargo.
Cargo Slides
Continually hopping in and out of your work truck's bed can be a hassle, adding unnecessary strain to your already tired body from laying flooring, framing, hanging drywall, or anything else on the job site! Take a load off with a premium bed slide, allowing full access to your cargo right off the tailgate!  

Cargo slides, like the CargoGlide CG1000 Truck Bed Cargo Slide, feature a sliding platform riding on a rugged steel frame with sealed roller bearings, reducing friction for an effortless extension. Most feature cargo capacities similar to or higher than your pickup's, allowing you to load building materials, equipment, and other sizable cargo without fatigue. 
Alternatively, we carry cargo slides with integrated drawers, like the DECKED Truck Bed Storage System. The Decked system takes the place of a cargo slide and a toolbox, allowing quick access to your tools and gear as well as lockable and weatherproof storage!
Hitches and Ball Mounts
Whether or not you regularly tow, a quality trailer hitch and ball mount are essential to any work truck! These must-have components allow you to safely and efficiently haul cargo trailers, run to the landfill to dispose of old building materials, bring fresh building materials to the job site, and more! 
While most pickups come with a tow package, you can always upgrade to a heavy-duty hitch, like the Curt Class V! This premier trailer hitch is ideal for medium-duty pickups, like ¾ and 1-tons, offering exceptional strength and a simple, bolt-on design. And to adjoin the hitch receiver to your trailer, you'll need a quality ball mount, like the Weigh Safe Adjustable 180 Ball Mount. This product features an adjustable design for compatibility with various height trailers and a 180-degree design, allowing you to alternate between conventional 2-inch and 2-5/16 inch hitch balls.
Tie-Downs and Straps
If you plan to haul cargo in your work truck's bed or on a flat-deck cargo trailer, you'll need quality tie-downs and straps to secure your load! Heavy-duty straps and tie-downs help to keep your cargo from shifting while driving, protecting your truck, your cargo, and other drivers on the road. 

We recommend installing tie-down anchors in your pickup's bed, like Bull Ring Retractable Tie Downs. These sleek tie-downs mount in your pickup's stake pocket holes and offer an intuitive retractable design, tucking below the bed rails when not in use and popping up for easy access when required for tying-off cargo! 
With your anchors taken care of, you'll need dependable straps, like the Supreme Suspensions Ratchet Strap. These high-strength polyester straps offer exceptional durability, safely withstanding forces up to 1,460 pounds! They're also weather and UV-resistant, ensuring a long service life in even the harshest conditions.
Safety & Cargo Lighting
No work truck is complete without auxiliary lighting, whether safety lights for roadside service or vibrant cargo lights to load and unload your tools on a dark job site. Proper lighting isn't just convenient but also a safety consideration, preventing injuries from lack of visibility. 

The Putco Hornet 16-Inch Stealth LED Light Bar is the perfect addition to any work truck, especially for those that regularly work in poorly-lit conditions. This compact, roof-mounted light bar features multiple preset patterns, fully-encapsulated electronics, a compact 16-inch design, and over 50,000 hours of life expectancy!
For a budget-friendly work light, consider the Trux Accessories 6-Inch Rectangle LED Work Lamp, featuring a compact 6-inch design, vibrant 900-lumen output, amber and white illumination, and strobe/spot functionality!
Bed Steps
When you work out of your pickup, accessibility is key; there's no sense in throwing out your back or knees climbing into your pickup's bed before you even clock in! Instead, save your body with a quality bed step, like the AMP Research Bed Step. This sleek, retractable bed step offers easy access into the bed beside the rear bumper, allowing you to climb onto your pickup's tailgate or rear step bumper with ease. 
Alternatively, we also offer running boards with integrated bed steps just before the rear tire, like the N-Fab Textured Black Bed Access Podium Steps! These steps feature an integrated hoop step at your pickup's bedside, allowing easy access to tools in your crossover toolbox or cargo near the bulkhead.
All-Terrain Tires
As a final addition to every work truck, we recommend a quality set of all-terrain tires, like the Nitto Recon Grappler or Falken Wildpeak A/T3W. All-terrain tires are especially useful if you regularly work at job sites in remote areas, allowing you to claw through loose dirt, mud, and other challenging terrain types, even with a fully-loaded bed! All-terrain tires offer exceptional characteristics on and off-road, ensuring a comfortable work commute and ample traction when needed!
Top 10 Work Truck Accessories
Organization. Ease of access. Increased utility and cargo capacity. All these things and more are what separate a work truck from a garden variety pickup. Our list of the top 10 best work truck accessories for 2022 contains a wide variety of truck bed and interior upgrades designed to help you get the job done whether it's at a construction site, on the farm, or anywhere in between.
1. BackRack Original Headache Rack
Work trucks are often tasked with hauling large and tall items, which can potentially damage your cab if they shift too much while driving. A Backrack headache rack not only protects your cab from these items, but also provides a platform for mounting lights and other accessories. Additionally, it allows you to secure a ladder by tilting it up against your cab rather than having it dangle precariously over your tailgate. Backrack offers adapters to allow this headache rack to function with other popular bed accessories such as toolboxes and tonneau covers.
2. Weather Guard Steel Truck Rack
Available for full size and midsize trucks, this over-the-cab truck rack from Weather Guard boasts a weight rating of up to 1,700 pounds, expanding your truck's cargo options considerably. The cross bar is removable to facilitate easy loading of your payload, and welded tiedown hoops on each leg are included to help secure cargo in your truck bed. The rack is designed to be compatible with Weather Guard tool boxes, so you can have a rack, box, and bed space available for all your extra gear and equipment.
3. Curt Class III Trailer Hitch
When your truck bed can't accommodate your payload, it's time to start looking at trailer hitches. Curt sets the standard for truck hitches with American-made craftsmanship, no-drill installation for most trucks, and steel construction with a protective layer of gloss-black powder coating. With a Curt hitch receiver mounted on your truck, you're ready to hook up a trailer and haul all those oversize items that won't fit in your bed.
4. DK2 Mighty Multi Utility Trailer
Speaking of trailers, if you're looking for a compact trailer that's capable of supporting over 1,600 lbs of cargo, the DK2 Mighty Multi Utility Trailer may be just what you need. The trailer is available in multiple sizes and can be ordered in black or with a galvanized finish. If you're hauling dirt, rocks, or other loose material, the trailer's dump function lets you unload quickly without straining yourself in the process. The optional drive up rear gate is perfect for loading and unloading lawn mowers, generators, or any other small, wheeled cargo.
5. RockTamers Adjustable Mud Flaps
If you do haul a trailer, protecting it from dirt, rocks, and road debris is important for both your trailer and its cargo. Adjustable and easy to install, RockTamers mud flaps attach to most 2", 2.5", and 3" receiver hitches, where they shield whatever you're towing from small hazards you might kick up while driving. They can also be removed quickly when you're not towing a trailer. The width and height of the flaps can be adjusted to optimize your payload's protection.
6. Husky Liners WeatherBeater Floor Liners
So far we've focused on the bed and exterior of your truck, but protecting the interior of a work truck is vital too, especially if you get in and out of the vehicle frequently with multiple passengers. That's why a set of heavy duty Husky Liners WeatherBeater Floor Liners is a great investment for your work truck. They provide edge-to-edge protection for your floor boards, containing not only dirt and mud but also spills, all while keeping your upholstery clean and dry.
7. Covercraft Carhartt Seat Covers
No other part of your truck's interior sees as much abuse as the seats, and that goes double for a work truck. Covercraft Carhartt Seat Covers are made of water-repellant duck weave fabric, perfect for seats that will see multiple entries and exits over the course of a work day. They have an application-specific design that ensures easy installation, and when it's time to clean the covers they can be removed just as easily. Once removed, just throw them in your washing machine, dry them in your dryer, and reinstall.
8. BedTred Ultra Truck Bed Liner
No matter what kind of cargo you haul in your work truck, over time it can cause damage to your truck bed such as dents, dings, and paint scratches. With a BedTred bed liner in your bed, you can avoid these issues and the hassle of installing a spray-in liner. The BedTred liner is made of TPO, a thermal-resistant material with closed cell construction that absorbs impacts from shifting cargo. Cleaning the liner is easy: just spray it off with a garden hose and let it dry. Speaking of easy, installation requires no drilling and only minor relief cuts for accessories such as cargo rings.
Loading and unloading your truck bed can be difficult, particularly on lifted vehicles. Take the strain off your knees, hips and back by utilizing an AMP Research Bed Step. It installs under the rear passenger side of your bumper, where it folds up when out of use. When you need it, just push it down with the toe of your boot and step up into your bed. It folds back up just as easily. If you need to access your toolbox from the side of your truck, take a look at the side-mounted AMP Research Bedstep II instead.
10. DECKED Truck Bed Storage System
Perhaps the ultimate truck bed storage solution, the DECKED system consists of a pair of roll-out drawers protected by a weather-resistant polyethylene top layer. With your tailgate shut and locked, the DECKED drawers will be even more secure than items in your cab. This storage system can support up to 2,000 lbs and is customizable with accessories such as the DECKED D-box, CrossBox, and cargo dividers, providing endless organization options.
If you have questions about these or any other work truck accessories, chat or call our product experts.
Join over 2 million RealTruck people
Get exclusive savings, insider information, and the latest RealTruck articles sent straight to your inbox.