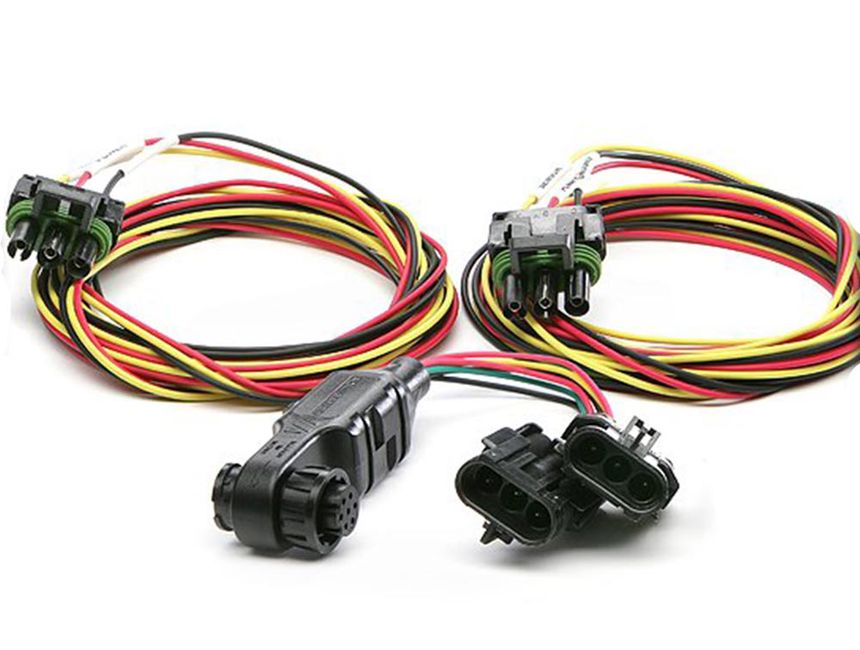 Edge EAS Universal 5 Volt Sensor Input
description

videos

install

warranty

reviews

Q&A
description
Expand your CS2/CTS2/DashPaq Plus capabilities
Translate any 0-5 signal to meaningful values to display on your monitor
Using the MyStyle software, sensors can be easily configured and renamed
Each sensor input will support up to 2 sensors
Up to 8 sensor inputs can be installed for a total of 16 sensors
Eliminates the necessity of routing multiple wires to the monitor
The Edge EAS Universal 5 volt sensor input provides the ability to read any 0-5 volt signal and translate that signal a meaningful value for display on the Edge CS2 or CTS2 monitor or Superchips DashPaq Plus. This means you can add custom sensors that you may already have and integrate them into the EDGE CS2/CTS2 or Superchips Dashpaq Plus display to show important parameters while driving your vehicle.
Up to 8 Universal Sensor Input accessories may be installed in any order on the vehicle. Each Universal Sensor Input will support up to 2 sensors for a total of 16 additional sensors that can be added to your CS2, CTS2 or DashPaq Plus device.
Our Guarantee
Truck Experts a Call Away
Spec Sheet
| | |
| --- | --- |
| Brand | Edge Performance |
| Warranty | 1 Year Limited Warranty |
California Residents: 
Prop 65 Warning
install
Installation will require running wires to an existing CS2/CTS2/Dashpaq Plus monitor and to the sensor. Installation is design to be simple with instructions included.
Edge CS & CTS Accessories - EAS Starter Kit Cable Installation Instructions
warranty
Edge Products Inc. (SELLER) gives Limited Warranty as to description, quality, merchantability, fitness for any product's purpose, productiveness, or any other matter of Edge products sold herewith. The SELLER shall be in no way responsible for the product's open use and service and the BUYER hereby waives all rights other than those expressly written herein. This Warranty shall not be extended or varied except by a written instrument signed by SELLER and BUYER. The Warranty is Limited to one (1) year from the date of sale and limited solely to the parts contained within the product's kit. All products that are in question of Warranty must be returned shipping prepaid to the SELLER and must be accompanied by a dated proof of purchase receipt. All Warranty claims are subject to approval by Edge Products Inc. If the BUYER sends back a failed unit that is out of warranty and chooses to buy a refurbished unit, the refurbished unit will only carry a 60 day warranty. If the BUYER purchases a new unit at a predetermined discounted rate, it will have the standard 1 year warranty. Under no circumstances shall the SELLER be liable for any labor charged or travel time incurred in diagnosis for defects, removal, or reinstallation of this product, or any other contingent expenses. Under no circumstances will the SELLER be liable for any damage or expenses insured by reason of the use or sale of any such equipment. This warranty is VOID for any new products purchased through auction websites. WARRANTY IS VALID ONLY FOR NEW PRODUCTS PURCHASED THROUGH AUTHORIZED DEALERS (proof of purchase required for all warranty claims).
reviews
Q&A