description

videos

install

warranty

reviews

Q&A
description
Measure exhaust gas temperatures
Expandable EGT probe and start wire included
Works with Edge's CS, CS2, CTS, CTS2, & CTS3
Additional probes can be connected to monitor EGT's in multiple locations
The Edge EAS EGT Probe with starter kit is the easiest way to view your exhaust gas temperatures with an existing Edge CS, CS2, CTS, CTS2, or CTS3 programmer. Included in the start kit is the expandable EGT probe that will allow the connection of other EAS accessories, and also the starter cable that will plug into the your Edge programmer.
Anyone that has used a diesel vehicle to tow knows the importance of keeping EGT's in a safe range. High EGT's can be the first indicator of an overworked engine and the EAS system can help you monitor that on your display.
Installation may require modification to the exhaust system to mount the probe. All required wires are included so you will just have to route the wires safely and plug them into the EGT probe and Edge monitor.
Our Guarantee
Truck Experts a Call Away
Spec Sheet
| | |
| --- | --- |
| Brand | Edge Performance |
| Warranty | 1 Year Limited Warranty |
California Residents: 
Prop 65 Warning
videos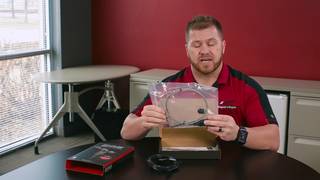 Edge Products EAS Daily Tow Kit
01:36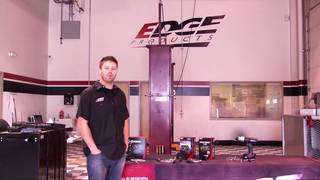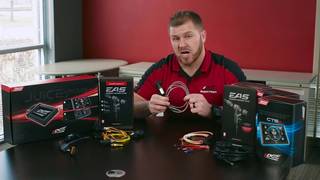 Edge Products EAS Accessories Overview-(480p)
03:36
install
Installation may require modification of the exhaust system. Installation of the wiring is designed to be plug and play. All wires included will plug into Edge's CS, CS2, CTS, CTS2, & CTS3.
warranty
Edge Products Inc. (SELLER) gives Limited Warranty as to description, quality, merchantability, fitness for any product's purpose, productiveness, or any other matter of Edge products sold herewith. The SELLER shall be in no way responsible for the product's open use and service and the BUYER hereby waives all rights other than those expressly written herein. This Warranty shall not be extended or varied except by a written instrument signed by SELLER and BUYER. The Warranty is Limited to one (1) year from the date of sale and limited solely to the parts contained within the product's kit. All products that are in question of Warranty must be returned shipping prepaid to the SELLER and must be accompanied by a dated proof of purchase receipt. All Warranty claims are subject to approval by Edge Products Inc. If the BUYER sends back a failed unit that is out of warranty and chooses to buy a refurbished unit, the refurbished unit will only carry a 60 day warranty. If the BUYER purchases a new unit at a predetermined discounted rate, it will have the standard 1 year warranty. Under no circumstances shall the SELLER be liable for any labor charged or travel time incurred in diagnosis for defects, removal, or reinstallation of this product, or any other contingent expenses. Under no circumstances will the SELLER be liable for any damage or expenses insured by reason of the use or sale of any such equipment. This warranty is VOID for any new products purchased through auction websites. WARRANTY IS VALID ONLY FOR NEW PRODUCTS PURCHASED THROUGH AUTHORIZED DEALERS (proof of purchase required for all warranty claims).
reviews
Q&A