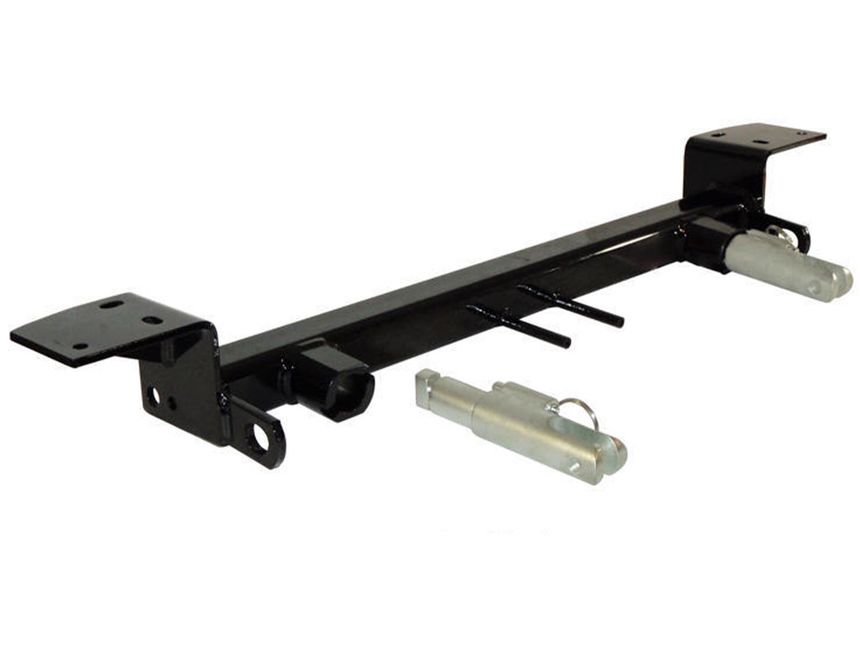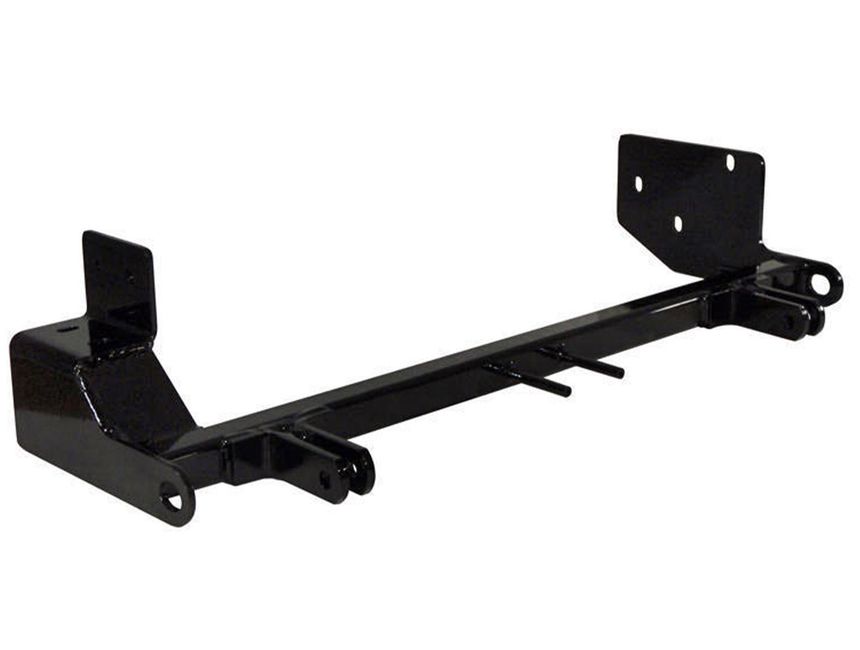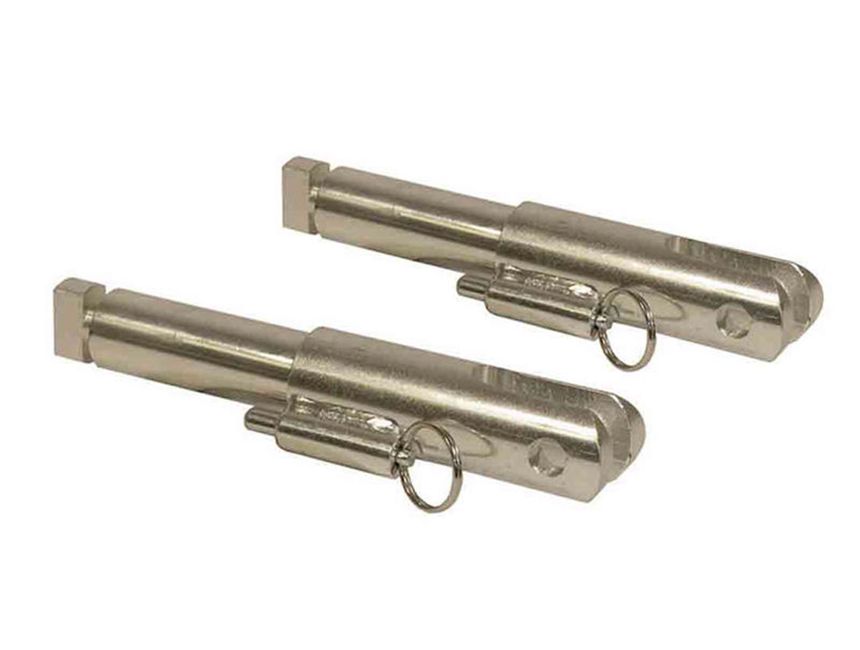 Blue Ox Custom Base Plate
Made in the USA
description

videos

install

warranty

reviews

Q&A
description
Custom designed for your vehicle
Base plate brackets provide attachment points for your Blue Ox Towing Bar (sold separately)
Provides a solid connection between your towing vehicle & dinghy towed vehicle
Bolts directly into the chassis
Constructed from durable steel
Hidden beneath the vehicle body
Removable tabs give clean OEM look when not in use
Uses as many attachment points as possible
No welding required
3-year limited warranty
Made in the USA
If you have a motorhome or RV and are wanting to flat tow your daily driver then the Blue Ox Custom Base Plates are a must have! Blue Ox Base Plates are the #1 choice for America's towing needs. They offer a custom, vehicle-specific fit that integrates with the vehicle frame, securely bolting into the chassis and providing a solid attachment for dinghy towing. The base plates provide an attachment point for your Blue Ox towing bar, which can be purchased separately. Blue Ox's unique design allows the towing baseplate to flex and absorb any shock during the drive, rather than transferring the rigid force of a bumpy ride to the frame of the vehicle. The weight is spread evenly to minimize pressure on the suspension.
The Blue Ox Custom Base Plates are constructed from durable steel and are designed to be hidden beneath the vehicle body to help maintain an OE look. Most models come with removable twist-lock tabs, making the look of your vehicle more aesthetically pleasing, even with the baseplate installed. There are no large protruding brackets or crossbar support beams. The twist-lock tabs can simply be removed when not towing, making the baseplate practically invisible to the untrained eye. In addition to aesthetics, the baseplates have set new industry standards with a locking linchpin. Depending on vehicle application, drilling is required to complete installation. The base plates are backed by a 3-year limited warranty and are made right here in the USA!
Start your flat towing adventures today with the Blue Ox Custom Base Plates!
Our Guarantee
Truck Experts a Call Away
Spec Sheet
| | |
| --- | --- |
| Brand | Blue Ox |
| Warranty | 3 Years |
| MADE IN AMERICA | Yes |
California Residents: 
Prop 65 Warning
Order Notes
Depending on vehicle application, drilling is required
Tow bar sold separately
install
The Blue Ox Custom Base Plates include all hardware and vehicle specific instructions to complete installation. Please keep in mind that the tow bar is sold separately. Depending on the vehicle application, drilling or trimming may be required to complete installation. Certain parts may also need to be removed and remain off the vehicle after installation. Please thoroughly read the SKU specific PDF installation guide for important order notes and instructions.
Ford Bronco Outer Banks Baseplate Fit
02:20
warranty
Automatic Equipment Manufacturing Company ("Automatic") warrants to the original (first) retail purchaser that this product, manufactured by Automatic, shall be free from defect in material and workmanship under normal use and service for a period of three years from the date of delivery.
During said three-year period, Automatic will repair or replace any parts that have been returned by the original purchaser, to the factory, transportation prepaid, and in Automatic's sole and absolute opinion found to be defective.
Limitations on Warranty Coverage:
Coverage under this warranty will be valid only if the customer warranty card is returned by the original purchaser within 30 days of purchase.
Coverage under this warranty will be effective only when a copy of the original invoice, showing date and place of purchase, accompanies any claim for warranty. This warranty is NON TRANSFERABLE.
This limited warranty will not cover, in any way or form, any alleged damages caused by incorrect or improper installation, improper use, modification or neglect of product, failure to properly service and maintain, misuse, act of God, accident or failure of the user to follow guidelines contained in the instructional material provided by Automatic.
This warranty does not cover normal wear and tear, paint or rust.
Warrantor assumes no responsibility to the owner for loss of use of product, loss of time, inconvenience or any other damage consequential or otherwise. Including, but not limited to mileage, expense of transporting of product, return shipping expense, mechanics travel time, telephone, road service, towing, and rental during repairs, travel, lodging, loss or damage to personal property or loss of earnings.
REPAIR OR REPLACEMENT AS SET FORTH IN THIS LIMITED WARRANTY IS THE SOLE EXCLUSIVE REMEDY OF THE PURCHASER. AUTOMATIC SHALL NOT BE LIABLE FOR ANY INCIDENTAL OR CONSEQUENTIAL DAMAGES FOR BREACH OF ANY EXPRESS OR IMPLIED WARRANTY ON THIS PRODUCT. EXCEPT TO THE EXTENT PROHIBITED BY APPLICABLE LAW, ANY IMPLIED WARRANTY OF MERCHANTABILITY OR FITNESS FOR A PARTICULAR PURPOSE ON THIS PRODUCT IS LIMITED IN LENGTH TO THE DURATION OF THIS WARRANTY.
reviews
Q&A