The Jeep Wrangler Overland: Trim Overview & Build Guide
Originally published on Sep 14, 2023 | Updated on Sep 20, 2023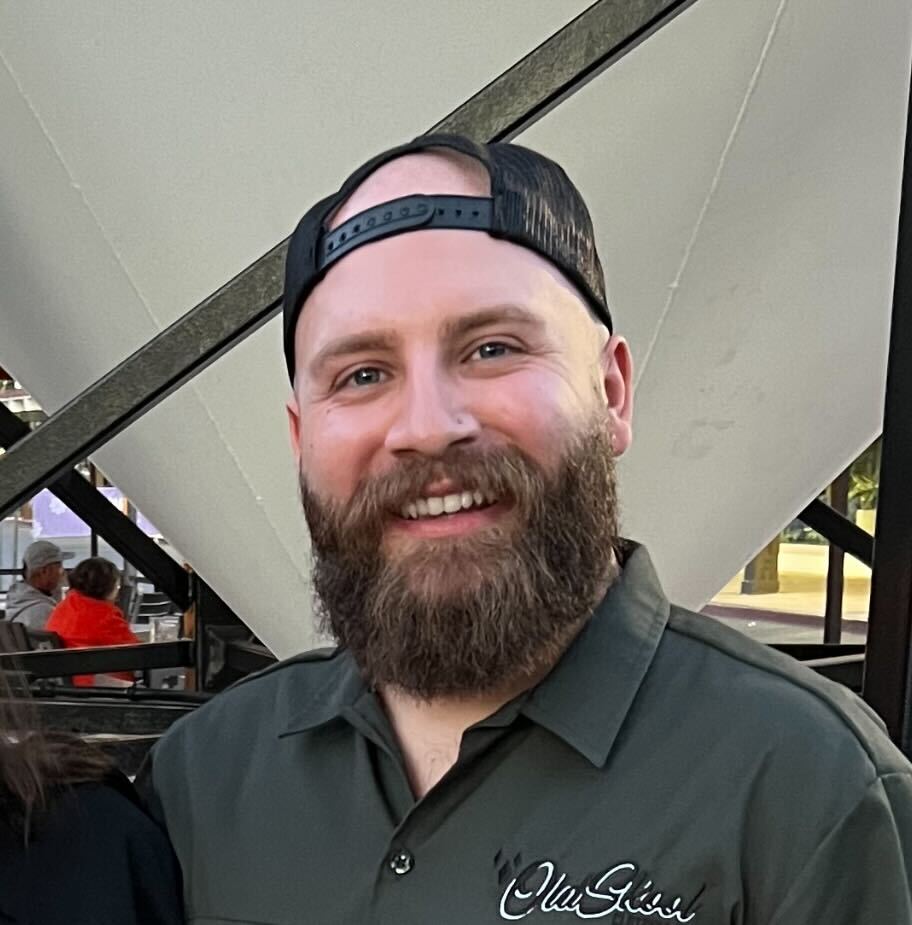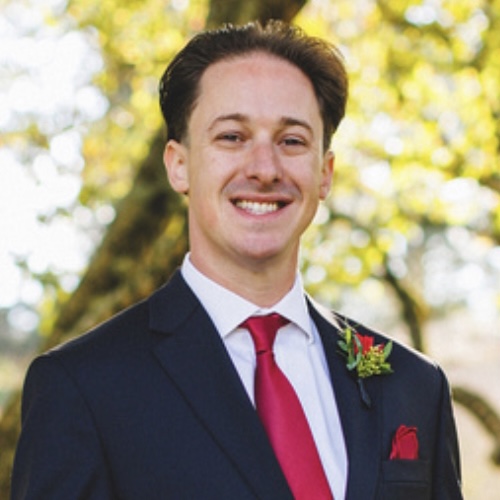 When you think of Overlanding, what are some of the first vehicles that come to mind? You likely pictured decked-out Tacomas, 4-Runners, Landcruisers, or perhaps even a Jeep XJ! However, not many picture what should be an obvious choice: the Jeep Wrangler. 
Jeep Wranglers have all the makings of an overlander, including cargo space (especially in Unlimited trimmings), off-road prowess, and solid reliability; MOPAR even produces a special edition Wrangler entitled the "Overland" package! With so much potential, it's time the overland community started accepting Wranglers as a dominant force on the trail and campsite, and in this article, we're driving this fact home. 
We're covering everything there is to know about overland Wranglers, including Jeep's "Overland" edition, the characteristics that tailor a Wrangler for the ever-growing motorsport, and our recommended build sheet to transform a bone-stock Wrangler into an Overlanding icon.
The Jeep Overland Package
In the mid-2000s, Jeep unveiled a spec'd-up trim package for multiple models, including the Wrangler, entitled the "Overland." However, the package is far removed from the motorsports understanding of the term; let's take a closer look at Jeep's philosophy behind the Overland package.
What Is the Jeep Overland Package?
Contrary to what the title suggests, the Overland package isn't geared towards overlanding, or off-roading at all, for that matter. While every trim level of the Wrangler excels off-road, the Overland doesn't feature any special options that benefit its off-road prowess; instead, it focuses on comfort and luxury.  
This package is at the top of the Jeep totem pole; however, so is the Rubicon. These two packages follow the same mantra of offering top-tier features, though they do so in far different fashions. Where the Rubicon beefs up drivetrains, suspension, and wheel and tire packages, the Overland opts for body-colored fenders, leather upholstery, dual-zone climate control, and massive digital displays, among other amenities. So, realistically, the Jeep Wrangler Overland isn't the ideal overlander at all!
Building an Overland Jeep Wrangler
If you ask us, we'd suggest opting for any other trim level besides the Overland for overlanding. Now, that's not to say the model doesn't offer cushy features, just that the extra money you'll spend on that package is better spent elsewhere, like off-road centric upgrades! 
In this section, we're covering our top upgrades for any Wrangler trim level to gear it towards overlanding, ranging from body armor and auxiliary lights to lift kits.
What Is Overlanding?
Before we get into our recommended build sheet, let's first cover the basics, namely what overlanding even is! 
Overlanding is a relatively recent motorsport that's grown in popularity exponentially in just the past few years. This activity combines the adventures of off-roading and remote camping into one hobby. Overlanding involves traveling to remote destinations by vehicle; however, the focus isn't on the destination but on the journey. It's about embracing the world's natural beauty that you otherwise wouldn't be able to see if not for your modified pickup, Jeep, or SUV.
What Makes the Jeep Wrangler a Good Overlanding Platform?
Like any motorsport, some platforms shine in overlanding. As a rule of thumb, overlanders should be:
Reliable: No one wants to perform trail-side repairs, especially when you're traveling to remote locations hours from civilization or the nearest auto parts store!   

Four-Wheel-Drive: Traction is key for overlanders, and you won't get far without four-wheel-drive.

Off-Road Capable: Overlanding takes you over extreme and challenging terrain, including mud, dirt, loose gravel, rocks, and even through water crossings. 

Spacious: Picture the cargo space you need to haul all your tools and emergency equipment for a wheeling trip; now, picture the cargo space required to tote all your camping gear. Now, combine the two! 

Durable: Though similar to reliability, durability involves how beefy and stout the overall vehicle is. An overlander must take abuse in stride, withstanding rough trails, heavy throttle, and bouncing over rocks without quitting.
Additionally, we'd recommend selecting a platform with a solid aftermarket presence, allowing you to upgrade your overland build with readily available, off-the-shelf parts. Taking each of these factors into consideration, a Jeep Wrangler seems to fit the bill, preferably an Unlimited for the added cargo space. However, both two and four-door Wranglers can make exceptional overland rigs.
Jeep Wrangler Overland Build Sheet
Now that we understand overlanding and why the Jeep Wrangler is a solid platform to participate in, it's time for our overland build sheet! We've compiled the top modifications for every Overland Wrangler, including our top products in each category. 
You can't have a capable overlander without a capable suspension. Though the Jeep Wrangler is relatively capable off the lot, especially the Rubicon edition, that's not to say you can't make improvements! We recommend installing a high-quality suspension lift before hitting the trail, bolstering ground clearance, articulation, fender clearance, and overall off-road performance.
Products like the Superlift 3.5" Basic Lift Kits offer a mild lift to clear larger tires while maintaining a relatively low center of gravity. This lift also won't break the bank, allowing wiggle room for additional upgrades!
Traction is vital for overlanding; no matter the terrain you plan to traverse, having a set of quality off-road tires is one of the simplest yet most effective ways to improve traction. At RealTruck, we offer several styles of off-road tires, including all-terrain, hybrid terrain, and mud terrain.
Considering most overlanders are only wheeled part-time, serving daily driving duties during the week, we'd recommend an all-terrain or hybrid-terrain tire, like the Toyo Open Country A/T III. All-terrain tires provide exceptional traction on and off-road due to their deep tread lugs, aggressive shoulders, firm tread compounds, and multiple tightly packed tread blocks.
Overlanding is, in Layman's terms, off-roading with a remote destination. As such, you can anticipate a few bumps and bruises along the way. While mild scrapes and scuffs are inevitable, that's not to say you can't prevent more severe damage! At RealTruck, we offer a wide assortment of body armor, including rugged aftermarket bumpers, to guard your Jeep's body against unnecessary impacts and the resulting damage. 
Additionally, aftermarket bumpers, like the Havoc Offroad Gen 2 Metal Masher Stubby Front Bumper with Bull Bar, feature a low-profile, high-clearance design to improve clearances off-road, including ground clearance, tire clearance, and approach/departure angles.
When your Jeep's cargo area doesn't provide enough space for your camping gear, tools, and accessories, consider investing in a premium roof rack or carrier, like the Rugged Ridge Sherpa Roof Rack Kit. Roof racks bolster cargo space and provide a secure mounting location for roof tents, awnings, and various gear mounts, making your overnight stays far more comfortable.
Half of the overlanding experience happens once you reach your destination; with the sun setting, it's time to set up camp for the relaxing night ahead. Though you could always pitch a tent on the hard, uneven ground, why not up your tent game with a premium rooftop tent from RealTruck? 
Roof top tents, like the Rugged Ridge Roof Top Tent, mount to your Jeep's roof rack to provide a comfortable sleeping environment well off the ground and away from pests and critters, ensuring you'll get a good night's sleep after the long day on the trail. Roof-top tents are also efficient to set up, with most expanding fully in under 10 minutes! As we all know, the less time spent setting up camp, the better!
Plan as you may, it only takes a single flat tire or trail repair to turn a well-lit trail into dark, dangerous terrain. After the sun sets, wheeling becomes far more hazardous; however, off-road lighting, like the Baja Designs LED Light Bar Bumper Kits, allows you to fight back against the night! 
We carry a wide selection of off-road lights for your Jeep, including cube & pod lights, LED light bars, and round lights, allowing you to select the setup that best suits your Jeep. We also offer various beam patterns, including spot, flood, fog, and driving, illuminating every trail inch. 
With these categories met, you've successfully transformed your Jeep into a trail-ready overlander! For any additional questions or product inquiries, check out our related articles on RealSource, and contact our knowledgeable sales staff.
Join over 2 million RealTruck people
Get exclusive savings, insider information, and the latest RealTruck articles sent straight to your inbox.