How to Prepare Your Toyota Tacoma for Overlanding
Originally published on Aug 18, 2023 | Updated on Sep 1, 2023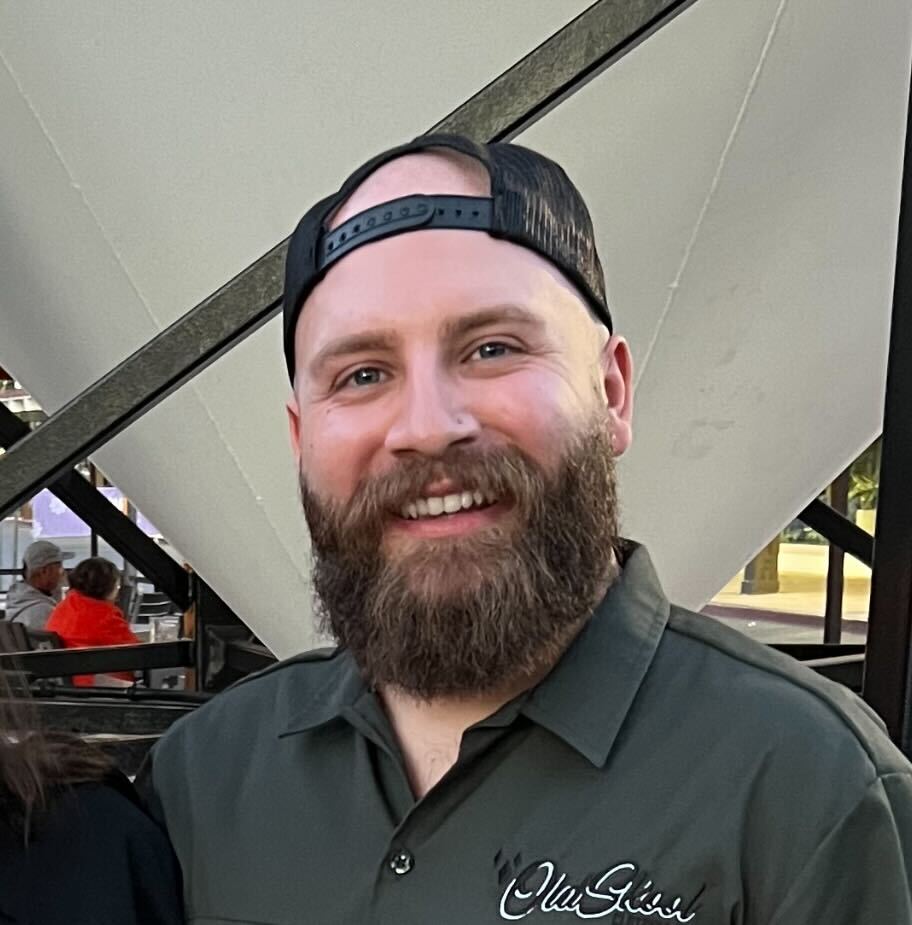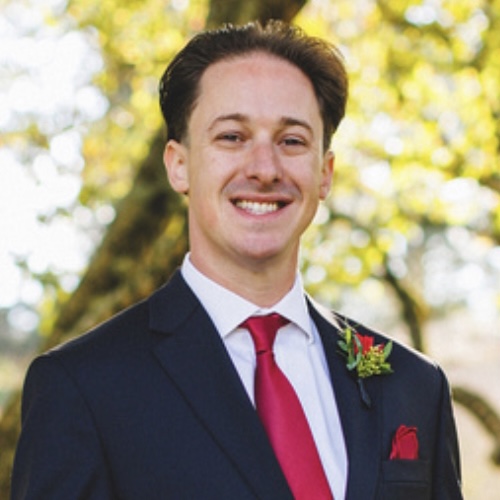 The Toyota Tacoma is one of, if not the most iconic midsize pickup in North America. With robust durability, timeless styling, and impressive off-road performance, it's no wonder the Toyota Tacoma has held its title of North America's best-selling midsize pickup for nearly two decades! These characteristics don't just make for massive sales figures; the Tacoma also lends itself to several motorsports, ranging from dedicated wheeling to truck camping…or a hybrid of the two known as 'overlanding.' 
Overlanding is one of the fastest-growing facets of motorsports, blending the adventurous spirits of remote camping and wheeling. The idea behind overlanding is simple: outfit a 4WD pickup or SUV with accessories that bolster its off-road performance and practicality, and traverse miles of dirt, water crossings, and challenging obstacles to reach a remote location to set up camp. It wasn't long after the hobby gained traction that select platforms began to stand out, including the Toyota Land Cruiser, Jeep Cherokee, and–you guessed it–the Tacoma. 
Years later, the Toyota Tacoma remains one of the top overlanding chassis, providing the perfect base for new and veteran overlanders to build upon; but which parts and accessories are best? In this guide, we share our top modifications and products to transform your Tacoma from a bone-stock pickup to a capable overlander! We're covering everything from suspension products to interior accessories, so pull out your notepad, and let's get started!
Why Is the Toyota Tacoma a Good Platform for Overlanding?
Before we get into our build guide, let's first answer some questions regarding the Tacoma, namely, what makes it such an effective platform for overlanding!
While not a dealbreaker, considering the surplus of full-size overlanders, the Toyota Tacoma's compact size and maneuverability undoubtedly benefit its overall performance off-road. Depending on the tightness of a trail and the complexity of obstacles, a few inches of track width or wheelbase can be the difference between squeezing through a tight passage unscathed and bashing your rockers or getting stuck.
Any dedicated off-road rig, aside from desert-ripping prerunners, should have a front drive axle; after all, how far do you expect to get down a challenging trail without 4WD? Since the Toyota Tacoma's conception in 1995, the model has offered a selectable 4WD system, significantly increasing traction and overall performance off-road. When overlanding, you'll surely encounter obstacles that would be impossible to tackle without power to the front tires. 
Sprawling Aftermarket Support
Unless you have comprehensive fabrication knowledge and access to thousands of dollars in tools, it's best to select a platform with loads of off-the-shelf, aftermarket support, like the Tacoma! Practically every automotive retailer, including RealTruck, offers a plethora of aftermarket parts for the Tacoma, including lift kits, bumpers, and bed racks, that have already finished an extensive engineering and R&D process! If you can picture a Tacoma modification, the odds are that someone's already engineered, patented, and mass-produced it. 
Cargo space is key in an overlander; for every venture out, you'll need to pack camping supplies, tools, emergency equipment, food, and more to ensure safe travels and a comfortable overnight stay. As a result, it's best to pick a platform with ample cargo space, like the Tacoma! Though only a midsize pickup, Toyota offers the Tacoma with a spacious DoubleCab and 6-foot bed, ensuring plenty of space for your gear.
Legendary Toyota Reliability
At the end of the day, the Tacoma is a product of the legendary Japanese automaker, Toyota. The company is renowned for next-level reliability, with several documented examples of vehicles lasting over half a million miles on factory drivetrains! While we aren't saying your Tacoma will last that long without issue, there's no question that the Tacoma boasts impressive reliability, ideal for long treks on remote trails; the last thing you'll want is to break down miles from civilization and the closest auto parts store. 
Turning Your Tacoma into the Ultimate Overlander
Now that we've reiterated why the Toyota Tacoma is an excellent candidate for an overlanding build, it's time to get into the nitty-gritty. In this section, we cover the modifications, parts, and accessories any Tacoma owner should carry out to transform their Tacoma into a capable overlander!
Suspension & Drivetrain
Depending on the severity of the terrain you're looking to travel through, you'll need to consider some modifications to the underside of your Tacoma, namely the drivetrain and suspension. At a minimum, we recommend installing a quality suspension lift kit, like the Superlift 3" Lift Kit or Superlift 3" Coilover Lift Kit, to raise your Tacoma's ride height, thus improving ground clearance, tire clearance, and approach, departure, and break-over angles. 
Additionally, lift kits and leveling kits with a proper shock package can significantly improve ride quality on and off-road, making for an overall more enjoyable driving experience. 
Aside from suspension upgrades, we also recommend upgrading your Tacoma's differentials to improve traction and durability. Replacing your Tacoma's factory open or limited-slip differential with a selectable or automatic locker is a surefire way to increase traction on the trail, ensuring maximum power is evenly distributed to both sides on a drive axle at all times (or when selected). Products like the Yukon Grizzly Locker Differential enable you to install a locking differential into your Tacoma's factory axle housing, instantly boosting performance on the trail.
Wheels & Tires
Now that we've increased clearances in your Tacoma's fenders, let's take advantage of the added room by installing aftermarket wheels and aggressive, oversized tires! Wheels and tires may seem like a purely aesthetic modification; however, the proper sizing and tread patterns can significantly impact performance on the trail, including your ability to air-down over large obstacles, as well as traction in loose conditions and overall durability; no one wants to change a flat tire in the dirt.
Beginning with wheels, it's best to select a lightweight yet durable option, like the Method Matte Black 705 Wheels. These high-quality wheels are engineered for trail use, featuring rugged cast-aluminum construction and Method's patented Bead Grip technology that engages your tire's bead, allowing you to air down to lower pressures without the risk of blowing a bead. And might we add, Method knows how to design a stylish wheel! 
Next, let's talk about tires. Overlanding involves traveling through relatively tumultuous terrain, including loose gravel, sharp rocks, wooded areas, and river crossings. As a result, you'll need to outfit your Tacoma with a tire that's up for the task.
For overlanders, we typically recommend an all-terrain or hybrid tire for maximum streetability and off-road performance, like the Falken Wildpeak A/T3W. The A/T3W is Falken's rugged all-terrain offering, featuring mild manners on the street due to the tightly-packed center tread pattern and silica tread compound. Aggressive shoulders, multi-ply sidewalls, and deep tread grooves help the tire excel off-road, ensuring maximum grip over any terrain.
Bumper & Body Protection
Bumps and bruises on your Taco's body are an inescapable part of the overlanding. Regardless of how careful you are and how cautious of lines you take on the trail, your pickup's bound to incur a dent here and a scuff there; that's off-roading! While avoiding battle scars altogether is unrealistic, that's not to say you can't minimize damage. On every overland build, we recommend installing heavy-duty body armor, like rugged plate steel bumpers and sliders!
Heavy-duty bumpers, like the Hammerhead Low Profile Prerunner Front Bumper, offer several benefits over your Tacoma's factory equipment, including enhanced impact resistance, superior ground and tire clearances, and various accessory mounts for auxiliary lighting and recovery gear. We also offer several aftermarket rear bumpers featuring similar characteristics to enhance off-road performance. 
On your Tacoma's sides, consider installing a set of sliders or steps, like the Havoc HST Black Running Boards, to ease entry into the cab and provide moderate rocker protection against abrasions and light impacts.
Lighting
You can't have an overlander without auxiliary lighting. Whether you're trekking through a dimly lit trail section or setting up camp in the dark, premium off-road lights will surely come in handy. We offer a wide selection of off-road lights, ranging from bolt-on LED light bar kits, like the Baja Designs LED Light Bar Bumper Kits, to sleek bolt-on A-Pillar light kits, like Diode Dynamics SS3 Custom Kit Backlit LED Lights. 
We offer multiple sizes, mounting configurations, beam patterns, and more, ensuring a product that best suits your needs.
Racks & Exterior Storage
Though the Toyota Tacoma has plenty of cargo space for most overlanders, between the bed and cabin, there's no such thing as too much storage! Adventure racks and storage solutions can significantly bolster your Tacoma's cargo space, allowing you to haul additional tools, food, supplies, and even a roof tent to keep your sleeping bag high off the ground. 
Whether you're looking for a robust bed rack to affix your various gear mounts, like the Go Rhino XRS Cross Bars, a comprehensive adventure rack system to mount fluid canisters and roof tents, like the Paramount Adventure Truck Rack, or a universal roof rack for lightweight cargo, like the N-Fab Universal Roof Rack, we have it all! 
We also offer a wide selection of tool boxes and cargo slides!
Interior Storage, Organizers, and Protection
Now that we've covered your Tacoma's exterior, let's head into the cabin for interior modifications to bolster storage and protection. 
Your Tacoma's interior is bound to wind up dirty after a weekend trail run or remote camping trip. From spilled drinks and snacks to muddy boots, your Tacoma's once-clean upholstery and carpet can quickly become riddled with dirt and stains. To prevent any lingering damage, protect the interior with products like WeatherTech DigitalFit Floor Liners and Covercraft Carhartt Super Dux PrecisionFit Seat Covers, offering weather, abrasion, and puncture resistance to keep your interior looking like new! 
All-weather floor liners and durable seat covers also offer quick and easy cleaning that's far more efficient than lugging out the carpet cleaner and extractor. When your floor mats are dirty, simply remove them from your Tacoma, treat them with mild soap, and spray them off with a hose for a like-new finish! Cleaning seat covers is just as easy, considering most are fully machine-washable.   
Aside from keeping your Tacoma's interior clean, it's best to keep any cargo in the cab tidy and organized to cut down on the time it takes to locate your gear and supplies. Products like the Covercraft Seatback Organizer keep any essentials like flashlights, hand tools, and first aid kits organized and easily accessible for trailside repairs and emergencies.
Winches & Recovery
As every veteran wheeler/overlander knows, it's not if you'll get stuck, but when. When that time comes, it's crucial to have a selection of recovery gear at your disposal! From winches to shackles and recovery ropes, we carry everything necessary to fish your overland build out of even the trickiest obstacles on the trail. 
Heavy-duty winches, like the Warn VR EVO 10 Winch, are the perfect selection for an overland build, allowing for solo recoveries on remote trails. And don't forget a winch-compatible bumper for mounting, like the Fab Fours Winch Mount Pre-Runner Front Bumper. 
A winch is only half of the equation, however; you'll also need assorted recovery gear to anchor your winch line to trees and other anchor points on the trail! While RealTruck offers every component individually, we'd recommend investing in a comprehensive recovery kit, like the Warn Heavy-Duty Epic Recovery Kit.
Tents, Awnings, & Camping
Up to this point, this list has primarily focused on the driving portion of overlanding; however, that's only half the excitement! Once you arrive at your destination, you get to set up for camp and enjoy a night or two under the stars! But how do you load an entire campsite's worth of gear and supplies into your already loaded-down Tacoma? 
With a rack system on the bed, we recommend installing a rooftop tent, like the Rugged Ridge Roof Top Tent. These tents offer convenient mounting, quick and easy setup and breakdown, and a comfortable sleeping position high enough off the ground to avoid most insects and creepy crawlies. While a tent is ideal for sleeping, you likely won't want to spend much time inside during a sunny day; instead, invest in a retractable awning like the Body Armor 4x4 SkyRidge 270XL Awning to relax in the shade! 
And don't forget a cooler to keep your food and beverages cool; or better yet, a portable fridge/freezer, like the Dometic CFX3 75DZ Dual Zone Powered Cooler! This product plugs into any 24V or 12V power source, like the factory-installed outlet in your Tacoma's bed, and provides dual-zone cooling for your perishables. 
With all the upgrades on this list, you've successfully transformed your Tacoma into the premier overlanding pickup! For any product inquiries or order assistance, contact our knowledgeable sales staff.
Join over 2 million RealTruck people
Get exclusive savings, insider information, and the latest RealTruck articles sent straight to your inbox.