Best Toyota Tacoma Fender Flares
Originally published on Sep 16, 2022 | Updated on Aug 24, 2023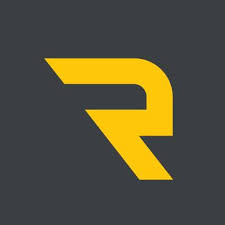 Written by
 RealTruck Expert Team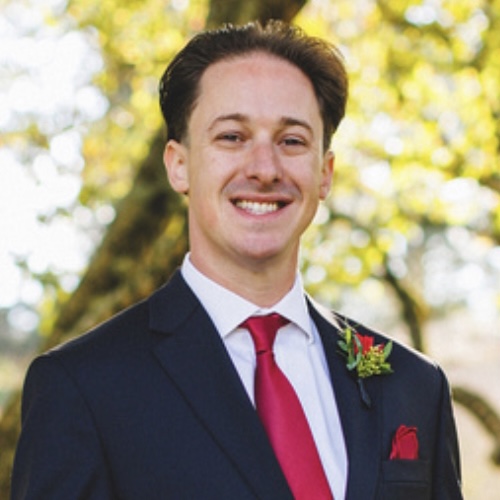 Fender flares add a touch of sleek style and superior protection for your Toyota Tacoma — especially if you frequently go mudding and off-roading. In this guide, our experts detail the best fender flares for your Tacoma.
Why Do I Need Fender Flares for my Tacoma?
First of all, what are fender flares? They're attachments, usually made from plastic or ABS material, that go over the wheels. If you've outfitted your Tacoma with oversized wheels and tires, then getting a set of quality fender flares is a must (and in some states it's a requirement). This aftermarketment enhancement protects your Tacoma, plus other vehicles around you, by deflecting mud, rocks, and other debris that's been kicked up by the tires.
Even if you're not out hitting the backcountry roads every weekend, fender flares are a great way to customize your Tacoma to match your personality. They add a rugged look to any build, look great with any trim, and some can be easily painted to match your truck.
What Type of Fender Flare do I Need?
There are a variety of aftermarket fender flares to add to your build. Picking a type of fender flare heavily depends on how you're using Tacoma and what you want it to look like. When browsing fender flares, consider the following types:
Bolt-on (Riveted) Style: Bolt-on fender flares visibly showcase the bolts that attach them to your truck. This bold, industrial style is a frequent favorite for off-roaders, because bolt-on fender flares can easily handle the rigors of backcountry trails and protect your Tacoma from kicked-up debris.

Pocket Style: Similar to bolt-on flares, the pocket-style fender flares also feature visible bolts, but they have a recessed pocket where the bolts are located. These bolts are strictly ornamental as the actual attachment hardware usually requires no drilling. Pocket-style flares simply look impressive and will definitely enhance your Tacoma's appeal while protecting from wayward debris.

OEM-Style: Looking to add a little extra protection to your Tacoma without altering the way it looks? Then OEM-style fender flares are what you need. This type of flare is made to look like the original styling and seamlessly blend into your build.

Flat Style: Flat-style fender flares are all about utility. These minimalist flares are mounted high to your build, allowing you to maximize suspension articulation without hitting your flares

Street Style: Looking for flares that aren't aggressive looking? Street style fender flares add a touch of minimal flair to your Tacoma.

Extra-Wide Style: just as the name implies, extra-wide style fender flares stick out much wider than other types, providing you maximum protection from debris. This type of fender flare is a common choice for Tacomas outfitted with lift kits and extra-large tires.
What We Recommend for the Toyota Tacoma
Our experts put together this list of the best truck bed mats for the Tacoma to help you choose the one that's right for you.
Great for Tacomas with oversized tires, the Bushwacker Extend-a-Fender Flares improve tire coverage and protect your truck from rocks, mud, and other debris. These flares are made from Dural-Flex 2000 ABS material and are 100-percent UV resistant. Plus, they're made in the USA and come with a limited lifetime warranty.
Why we like them:
Built to complement oversized tires

Matte black finish can be painted

Made with flexible Dura-Flex thermoplastic 

Resistant to cracking and warping
The EGR Bolt-On Look Fender Flares add an aggressive, off-road aesthetic to your Tacoma. Made from high-impact acrylic with stainless steel bolts, these matte black flares are UV resistant and rust proof. Plus they're resistant to fading and cracking.
Why we like them:
Made from high-impact acrylic

Rust proof and UV resistant

Impressive, bolt-on accents

Limited lifetime warranty
The Bushwacker Pocket Style Fender Flares are an icon in the off-roading world. 

When you outfit your Tacoma with the Bushwacker Pocket Style Fender Flares, you'll be able to drive through the extreme off-roading conditions while protecting your truck from  unruly rocks, mud, sticks, and other debris. These paintable fender flares are designed to complete oversized tires, and the built-in sun protection helps prevent UV damage.
Why we like them:
Recessed stainless steel bolts for rugged style

Made from Dura-Flex 2000 ABS material

Complements oversized tires

UV resistant

Limited lifetime warranty
Explore More Tacoma Fender Flares
Here at RealTruck, we have a wide variety of fender flares for your Toyota Tacoma. Browse through top brands like Bushwacker, Stampede, and Lund to find flares that match your style at any price point. Whether you're in search of impressive looking and heavy-duty bolt-on or pocket-style flares, or just need the basic OEM-style or street-style flares, you'll find what you need at RealTruck. Plus, when you buy from us, you'll get fast shipping. 
Join over 2 million RealTruck people
Get exclusive savings, insider information, and the latest RealTruck articles sent straight to your inbox.