Best Bed & Tonneau Covers for the Chevy Silverado 1500
Originally published on Sep 16, 2022 | Updated on Aug 10, 2023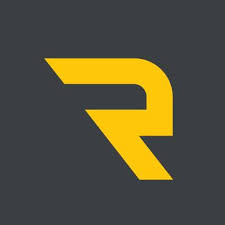 Written by
 RealTruck Expert Team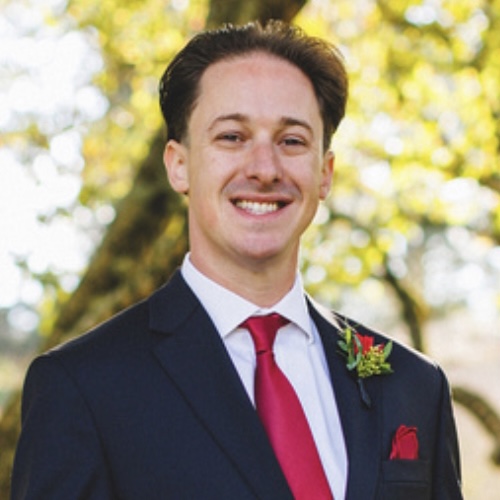 Looking for the best tonneau cover for Chevy Silverado 1500 trucks? A good tonneau cover (also known as a truck bed cover) is considered by many truck owners to be an essential component, one of the first upgrades they have in mind, right out of the dealership. Offering you additional security by keeping prying eyes off your cargo, a good tonneau cover basically turns your truck bed into a giant trunk. Along with upgraded security, covers offer protection from the weather when keeping your gear dry is a priority. They're also versatile, as most allow you to drive with them closed, open or even partially open. A variety of materials and profiles are available, with various functions and adjustability. Most carry decent warranties, too. At RealTruck, you're sure to find the best bed cover for Chevy Silverado pickups, along with whatever bed cover you need.


Different Types and Lifestyles
A wide variety of designs of tonneau covers are available, including soft-folding, hard-folding, one-piece, painted, retractable, roll-up, snap and tool-box bed covers, from great brands like Gator, BAKFlip, TruXedo, RetraxPro, Extang, UnderCover, DiamondBack and more. Appropriate for virtually any lifestyle use, bed covers are great for when you'd like a little extra protection from the elements (or from strangers with sticky fingers) when hauling tools to a jobsite, camping gear to a weekend adventure, home improvement supplies back home from the hardware store or even the kids and their sports equipment off to the big game.


Our Top Silverado 1500 Tonneau Cover Picks
When it comes to the best tonneau cover for Chevy Silverado trucks, you have plenty of choices. To help you narrow it down a little, we've put together this short list of our top picks:
This premium, soft-folding cover with leather grain vinyl tarp is the most durable and strongest soft-fold model on the market. Mounted on a tough aluminum frame and easy to install in a few minutes, it comes fully assembled and requires no tools. With seals on all four sides and extra security when your tailgate is locked, the SFX is held down by two upgraded, spring-loaded speed clamps at the tailgate, designed to tighten automatically under the bed rail for even tension with every simple pull and two additional hand-tightened clamps near the bulkhead. These clamps also prevent wind noise at highway speed and maintain a watertight seal. Robust front and rear support bows with reinforced corners handle more weight and deflect inclement weather. Made in the USA, the SFX includes a 10-year tarp warranty, with a limited lifetime warranty on the frame. It's also backed by the love-it-or-swap-it 60-day guarantee from Gator, shipping free to the lower 48 states.
This premium, hard-folding truck bed cover from BAK Industries has a matte-black finish, an ultra-low profile and sharp, clean lines. Great for keeping cargo dry and out of sight, it features drain tubes for channeling out excess water when it's really coming down. The MX4's flush-fit corners and rails even out with the bed caps and can handle up to 400lbs of pressure up top. It's easy to operate the tailgate without lifting or folding the cover, and it stays locked when the tailgate is locked in place for extra security when you need it. Panels fold forward easily after releasing the cable latch behind the tailgate; they're also simple to secure behind the cab with built-in straps if you're planning on driving with the cover folded open. Pull the latch cable a second time to fold the entire set of panels against the cab for full bed access, and you can even secure them into this position with the included prop rods for driving with an open cover.
Another excellent option from Gator, the SRX sports a super-low profile, sitting only ¾" above the bedcaps. If you're looking for a simple cover to keep eyeballs and weather off your cargo, one that rolls up to the cab quickly and easily after one pull of the trigger latch, this one's a great candidate for the job. Aluminum support beams roll up with the cover and are held in place (and easily released) with industrial-strength hook-and-loop closures. Once you've rolled the cover up to the cab by hand, you can easily hold it in place with the included straps and head for the highway in full-bed-access mode, if you prefer. Made in the USA, the SRX ships free to anywhere in the lower 48 states. Made from heavy-duty vinyl and featuring adjustable tension control for all climates and a no-drill installation, the SRX includes a 10-year warranty on the tarp, along with a limited lifetime warranty on the frame,
Making Your Decision
Choosing the right cover for your truck and lifestyle is a more personal decision than just searching online for something like "best tonneau cover Chevy Silverado 1500." It's got a lot to do with what sort of look you like, what type of materials you prefer, and which features matter most to you. Most covers include warranty coverage, though specific terms can and do vary among different brands and models. Installation is usually a breeze, as most tonneau covers don't require drilling or even tools to get set up out of the box. If you're looking for a few add-on ideas, consider running boards, racks, carriers, seat covers, bumpers or a new set of wheels and tires. With 1M+ parts available, great deals on shipping and truck experts standing by to help, the possibilities for tonneau covers, bed covers and so much more…are endless at RealTruck.
Join over 2 million RealTruck people
Get exclusive savings, insider information, and the latest RealTruck articles sent straight to your inbox.