Best Aftermarket Bumpers for the Ford F-150
Originally published on Aug 2, 2023 | Updated on Aug 10, 2023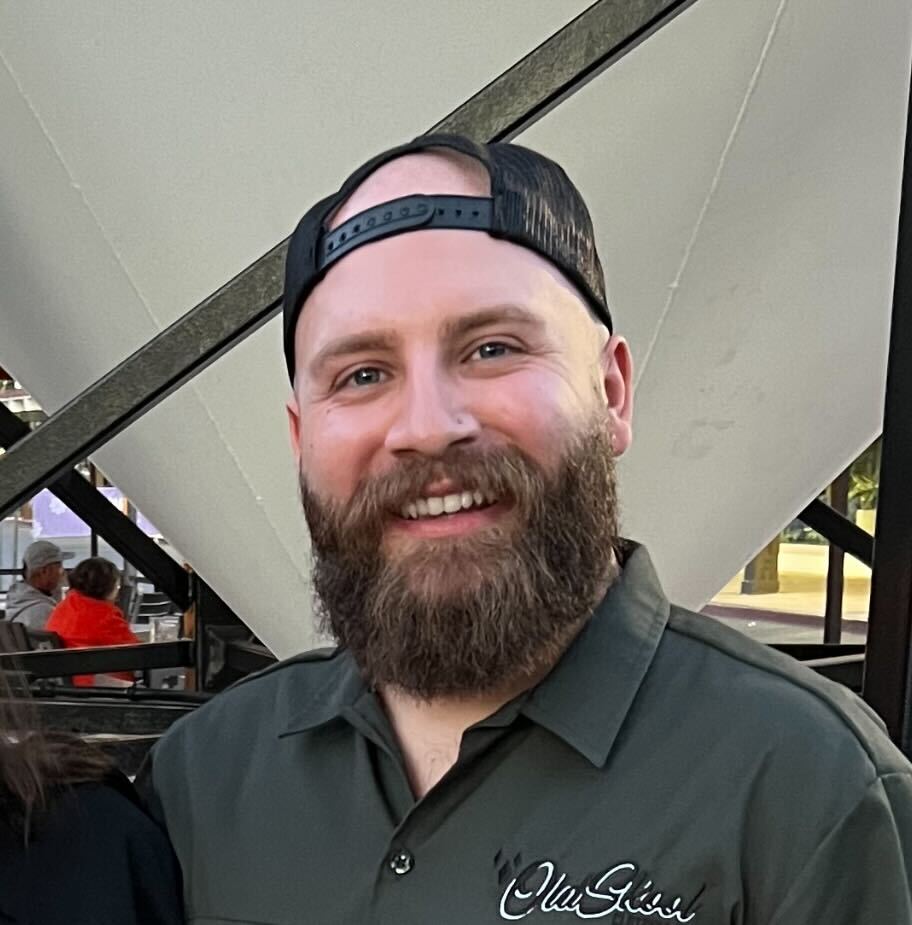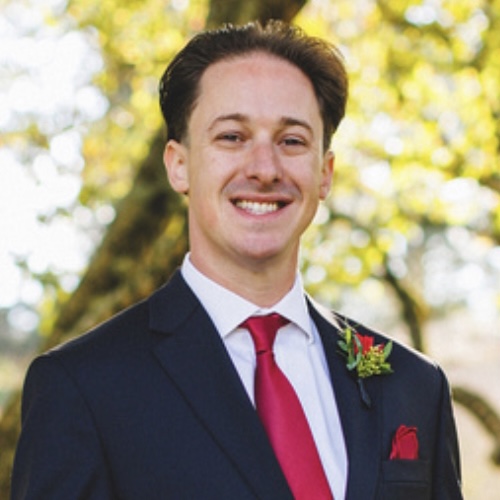 For 41 consecutive years, the Ford F-Series has topped the best-selling vehicle list in the US; not the top-selling pickups, but all vehicles across all classes! As a result, on every street, in every parking lot, and at nearly every intersection, you can find a Ford F-150. If you happen to be the proud owner of Ford's mass-produced half-ton, you don't need to settle for a pickup that looks like countless others on the road! Several modifications can set your ride apart from the millions of other F-150s, including a rugged aftermarket bumper from RealTruck! 
Aftermarket bumpers are a popular modification for truck enthusiasts, bolstering impact resistance, improving aesthetics, and providing mounts for all your essential accessories like winches, lights, and more! At RealTruck, we carry a wide variety of bumpers from the top brands and models; if you can't find an aftermarket bumper to suit your style and needs on RealTruck, you won't find one anywhere! However, narrowing your selection to a single product can be challenging with our extensive inventory. 
Luckily, we've done the hard work for you! In this guide, we're covering aftermarket bumpers for the F-150, including an overview of the various bumper styles and a buyer's guide of our experts' top recommended products!
Bumper Styles
Aftermarket bumpers come in several styles, ranging from simplistic base bumpers to elaborate tubular designs. In this section, we're covering the various styles and some key characteristics of each.
Base bumpers are simple, no-frills, aftermarket bumpers engineered for a sleek and utilitarian design. While they may include accessory mounts, like LED pod and light bar tabs, winch mounting plates, and D-Ring shackle lugs, the design is limited to a low-profile, one-piece construction. Base bumpers are also typically used as a base structure to build other styles upon, hence the name. Most manufacturer's grille guard, bullnose, and prerunner bumpers utilize the same body as its base bumper, only adding a front-end guard or provisions for a winch.
The Steelcraft Fortis HD Front Bumper is a sleek, minimalistic front bumper for the Ford F-150, offering a low-profile 6-gauge steel body that tucks high and tight against the grille and headlights for the best possible fit and finish. Each bumper is finished in a premier textured black powder coating, offering exceptional corrosion resistance. 
The Steelcraft Fortis also features several accessory mounts, including tabs for an LED light bar and pods, D-Ring shackle lugs, and sensor-compatible cutouts. 
Features: 
Rugged 6-gauge steel construction

Textured matte black powder coat finish

Houses optional 20" double-row light bar & two sets of 3" x 3" lights (sold separately)

Includes vehicle-specific mounting brackets & hardware

Simple, bolt-on installation

Integrated D-Ring mounts & sensor cutouts (if applicable)

Sleek, low-profile

1-year warranty
As aforementioned, Bullnose bumpers are strikingly similar to base bumpers with the exception of an integrated bull bar. These bumpers feature the same one-piece steel construction and various accessory mounts; however, front-end protection is marginally better.
For bullnose bumpers, we're back with another product from Steelcraft. The HD Bullnose Front Bumper features a classic, ranch-style design, including a schedule-40 pipe main support and diamond-plate steel body that'll look right at home on the front end of your F-150! The bumper features an integrated tubular steel bull bar welded to the schedule-40 main support, providing additional impact resistance and strength. The entire bumper is treated in a premium semi-gloss black powder coating, withstanding impacts, abrasions, chemicals, oil, and more! 
Other features include an integrated 2-inch hitch receiver, heavy-duty winching plate, welded shackle eyelets, and provisions for factory fog lights, tow hooks, and parking sensors (if applicable.)
Features: 
Fabricated from schedule-40 pipe & diamond plate steel 

Semi-gloss black powder coat finish

Winch-ready: supports winches of all sizes

Integrated 2" receiver hitch

Supports Adaptive Cruise Control (if applicable)

Parking sensor compatible

Welded shackle eyelets

Easy, bolt-on installation on most applications

Retains factory tow hooks, fog lights, & license plate mount

1-year warranty
The Grille Guard front bumper is yet another style that builds off the base bumper, featuring a one-piece welded plate-steel body with an integrated grille guard for comprehensive front-end protection. These bumpers typically protect your F-150's front frame section, grille, headlights, and even hood. Whether racing through the backwoods or navigating a tight, shopping car-filled parking lot, Grille Guards bumpers keep unnecessary damage at bay.  
The Fab Fours Premium Grille Guard Front Winch Bumper is a legendary offering from the leading body armor manufacturer, featuring a stout, 3/16-inch plate steel body and burly tubular steel grille guard. This bumper is winch-ready, featuring an integrated winch plate and fairlead mount. The entire bumper is treated in a durable black powder coat finish, guarding the underlying steel against rust and corrosion for a long-lasting finish. 
Other features include an intuitive 2-piece mounting system, mounting tabs for auxiliary lights, and welded-on D-Ring shackle eyelets for recovery purposes. 
Features: 
3/16" steel construction

Black powder coat finish

Winch-ready

Mounting locations for auxiliary lighting (sold separately)

Two-piece, vehicle-specific mounting system

Includes D-Ring mounts

USA-made

Limited lifetime structural / 2-year finish warranty
Modular bumpers feature an innovative, multi-piece design to cut shipping costs, expedite shipping times, and make for a simpler installation. These bumpers typically feature a three-piece design, including a central support with mounting brackets and two wings adjoined using the included hardware. Design-wise, modular bumpers are extremely similar to base bumpers, featuring a sleek, low-profile, plate-steel construction.
The Pro-Mod Bumper is a lightweight yet sturdy modular bumper from Westin, a renowned provider of premium side steps, bull bars, and body protection. This bumper is no exception, living up to the Westin name with its rugged 10-gauge steel construction, integrated steel valance, and corrosion-resistant finish.
This bumper ships in three separate pieces, allowing for a simple one-person installation in any garage or home driveway. Other notable features include an optional steel skid plate, decorative cutouts with mesh inserts, and optional mounts for a 30-inch LED light bar, bolstering visibility in dimly lit conditions.  
Features: 
Lightweight yet sturdy modular design allows for quicker shipping compared to heavier bumpers

Built from tough 10-gauge steel with outrigger brackets supporting the wings

Dual-layered E-Coat/powder-coating for superior corrosion resistance

Steel valance included on some applications

Optional skid plates available for off-road protection

Accepts most 30" LED light bars (sold separately)

3-year warranty
Prerunner bumpers are another design that's essentially a base bumper with an integrated guard; in this case, a prerunner-style guard inspired by decades of Baja racing! These guards feature a one-piece tubular hoop with left and right diagonal supports. This is, of course, welded onto the main plate-steel structure, producing a durable and off-road-inspired bumper that perfectly compliments your F-150!
The Vengeance Pre-Runner Front Bumper is a premium aftermarket bumper from industry-leading manufacturer Fab Fours, specializing in robust body armor for trucks, Jeeps, and SUVs. This particular bumper features a sleek, plate steel body with a welded tubular prerunner bar, providing exceptional impact resistance against everything from minor fender benders to rogue shopping carts in the grocery store parking lot! A durable two-stage powder coat finish covers the entire bumper, preventing unnecessary corrosion. 
Other key features include accommodations for auxiliary lights, provisions for factory parking sensors, and a simple bolt-on installation on most applications. 
Features: 
Lightweight steel construction

Two-stage black powder coat finish

Accommodates optional 20" LED light bar & cube lights (sold separately)

Includes all necessary mounting hardware

Simple bolt-on installation on most applications

Sensor compatible (where applicable)

USA-made

Limited lifetime structural / 2-year finish warranty
Tube bumpers feature an all-tube construction, save the flat steel bumper brackets. They offer incredible impact resistance and a low-profile, high-clearance design, ideal for those that run oversized tires and routinely off-road. Most are manufactured from high-grade DOM steel; however, mild steel tubing is also used on more cost-effective models.
The Outlaw Front Bumper is a premium tube bumper from the body armor experts at Westin, featuring a rugged 14-gauge tube construction, consisting of a 2-inch diameter tubular frame and 1.5-inch center supports. Each bumper is coated in a heavy-duty, corrosion-resistant powder coat finish for maximum corrosion resistance and sleek appearance. Other features include provisions to mount two single-row or one double-row LED bar, optional license plate mounts, and an optional skid plate, both sold separately. 
Features: 
Tough 14-gauge steel construction

Black powder-coat finish

2" diameter tube frame with 1.5" diameter center tubes

Vehicle-specific mount kit included

Integrated mounts for up to two single or one double row 30" LED Bar

Optional Outlaw license plate mount available (sold separately)

Optional Outlaw Skid Plate available (sold separately)

Limited 3-year warranty
Join over 2 million RealTruck people
Get exclusive savings, insider information, and the latest RealTruck articles sent straight to your inbox.