Best Aftermarket Bumpers for the Chevy Silverado 1500
Originally published on Aug 14, 2023 | Updated on Aug 15, 2023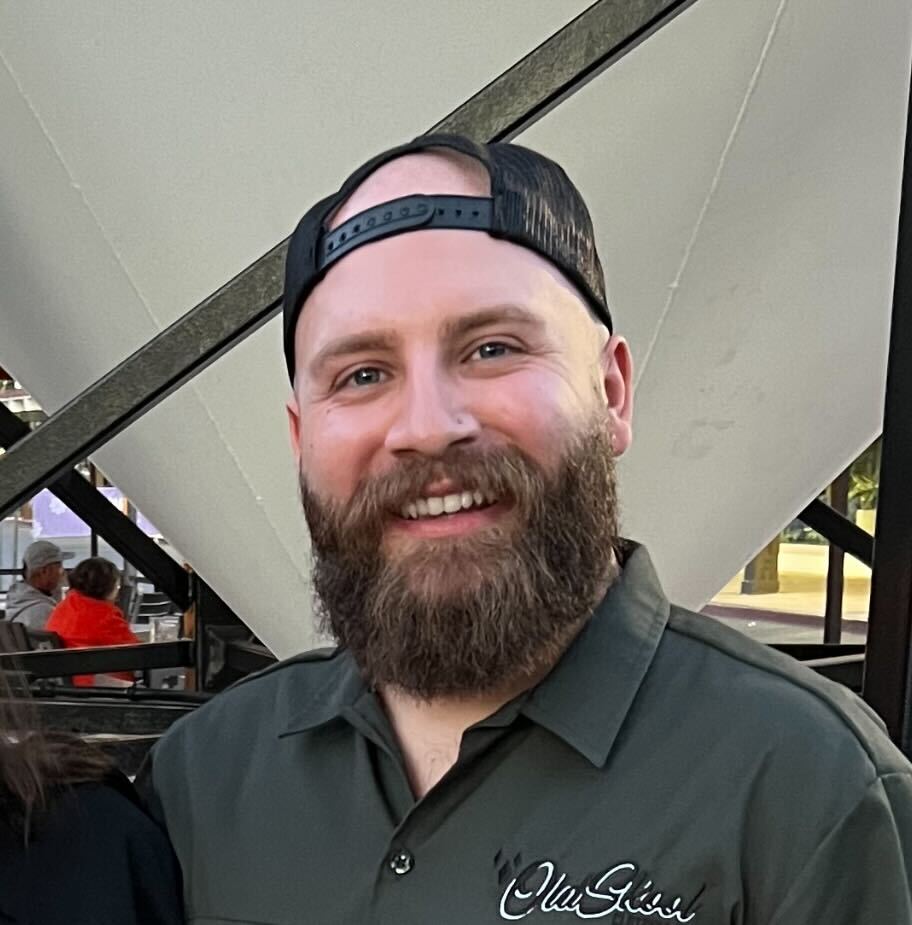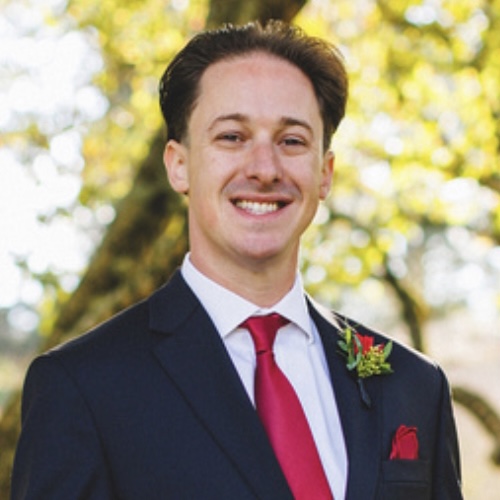 The Chevrolet Silverado 1500 is one of the most popular pickups in the United States, routinely selling over half a million units annually! With tens of millions of Chevy's best-selling trucks on the road today, setting your personal Silverado apart from the pack can be challenging; luckily, RealTruck carries several parts and accessories to do just that, like a premium aftermarket bumper! 
If exterior modifications are your preference, nothing beats a premium aftermarket bumper. Bumpers not only enhance your Silverado's exterior aesthetics but also offer superior impact protection, enhance clearances for oversized tires, and provide mounting provisions for accessories like lights, recovery shackles, winches, and more! 
Unsure which bumper style, brand, or model is ideal for your Silverado? worry not! RealTruck's experts are here to help; in this guide, we compile our favorite aftermarket bumpers for the Chevy Silverado, ensuring a product that sets your ride apart while meeting all of your expectations. Now, let's get started!


Bumper Styles
Silverado bumpers come in several styles and designs, each offering different aesthetics and features. In this section, we're covering the primary styles, their characteristics, and our top selections in each category!


Base
Base bumpers are full-width, entry-level, no-frills bumpers engineered for sleek aesthetics, moderate impact protection, and various accessory mounts, including lights, winches, and D-Ring recovery shackles. These bumpers earn the title "base" due to their minimalist design; they lack additional guards or features that would otherwise classify them under an alternative style. In most cases, a manufacturer's base bumper design gets reused for several other bumper models in its lineup, including bullnose, grille guard, and prerunner, with the only difference being a welded-on front-end guard.
The Westin Pro-Series Front Bumper is a sleek, high-clearance base bumper manufactured from 10-gauge plate steel for superior strength and durability. Corrosion protection is accomplished by Westin's 2-stage finish, consisting of a corrosion-resistant E-Coat topped with a durable textured black powder coat, guarding the underlying steel against impacts, abrasions, oil, chemicals, and more! 
The Westin Pro-Series Front Bumper doesn't just look slick; it's also packed with a laundry list of features, including a rugged 4-gauge winch plate, accepting most 12,000-pound winches, various light mounts, dual D-Ring shackle lugs, and compatibility with factory parking sensors (where applicable.) 
Features: 
Durable 10-gauge steel construction

4-gauge steel winch plate

2-stage finish, including E-Coat and powder coat

Accommodates most winches rated up to 12,000 LB (sold separately)

Includes mount for most single or double row 20" LED light bars (sold separately)

Most models can house up to two pair of square LED pods (sold separately)

Parking sensor compatible

Includes mount kit and installation instructions

3-year warranty
Bullnose
Bullnose bumpers are based on, as previously mentioned, the base bumper! These sleek, one-piece bumpers typically utilize the same body as the manufacturer's "base" bumper; however, an integrated bullbar gets welded to the body for additional impact protection. Like base bumpers, bullnose bumpers often feature numerous accessory mounting provisions, like LED light mounts, D-Ring shackle lugs, and winch plates.
Though Road Armor refers to the Stealth Front Bumper as a "prerunner" style, we'd argue that the single hoop welded to the bumper's body is better defined as a bullnose bumper. Semantics aside, the Road Armor Stealth Prerunner Front Bumper is a durable and stylish option for your Silverado 1500, featuring a beefy construction, various accessory mounts, and aggressive lines that complement your Silverado's body. 
This bumper is manufactured entirely from durable steel, including a heavy-duty 3/16-inch thick body, impact-resistant ¼-inch thick brackets and gussets, and a .120-wall tubular bull bar. 
Accessory-wise, the Road Armor Stealth Prerunner Front Bumper can handle it all, including your choice of a 12,000-pound winch plate or 20-inch light bar mount (accessories sold separately), fog light or LED pod mounts, dual ¾-inch D-Ring shackle lugs, and pre-drilled holes for your vehicle's factory parking sensors (where applicable.)  
Features:
Round recessed pods for 4" fog lights or square recessed pods for 3" lights

20" light bar cutout on non-winch bumpers

Handles up to a 12,000LB winch

Fully-welded shackles

3/16" steel outer shell

1/4" mount brackets & gussets

.120-wall tubing

Lighting sold separately

Combat proven during Iraq War

Road Armor supports the American Valor Foundation

USA-made

90-day finish/limited lifetime structural warranty
Grille Guard
Grille guard bumpers are another bumper style based on the base bumper, featuring a minimalist body with various accessory mounts. However, unlike base bumpers, grille guard bumpers feature an integrated grille guard, offering comprehensive front-end protection for your Silverado's grille, headlights, and hood. If you frequently use your Silverado for hunting, ranching, or off-roading through thick brush, a grille guard bumper offers exceptional protection.
The HDX Bandit Front Bumper is a rugged, ranch-style bumper from the body armor experts at Westin. This bumper features a classic design consisting of a schedule 40 pipe primary support and diamond-plate steel body, ideal for the rancher or cowboy! A heavy-duty grille guard provides exceptional front-end protection; plate steel uprights with rubber bumper strips support the tubular guard, while a rugged punch-style mesh grille guards your Silverado's radiator, AC condenser, and essential front-end components against punctures and abrasions. The entire bumper receives a semi-gloss powder coat finish, withstanding impacts, abrasions, oil, and chemicals for long-lasting service. 
The Westin HDX Bandit Front Bumper includes provisions for mounting various accessories, like LED cubes, factory fog lights, and D-Ring shackles. Additionally, the bumper features an integrated 2-inch hitch receiver, ideal for installing a snow plow or other hitch-mounted equipment.
Features: 
Schedule 40 steel pipe construction

Diamond-plate steel body

Corrosion-resistant semi-gloss black powder-coat

Compatible with conventional LED cubes or factory fog lights

All required mounting hardware included

Bolt-on, no-drill installation

Dual heavy-duty shackle mounts

Integrated front 2" hitch receiver

3-year warranty
Modular
Modular bumpers are similar aesthetically to base bumpers; however, they ditch the one-piece form factor for an easy-to-ship multi-piece design. Modular bumpers typically come in three pieces, including a center section with frame mount brackets and two wings that bolt to the center section.
The Westin Pro-Mod Front Bumper is a high-quality modular bumper, offering a stout, multi-piece design constructed from rigid 10-gauge plate steel. A premium, dual-layer coating protects the bumper against rust, including a corrosion-resistant E-Coat topped with a textured black powder coat. 
This bumper is lightweight yet sturdy; when paired with its unique multi-piece design, solo installations are quick and easy! This product also features an integrated 30-inch LED light bar mount, bolstering visibility in even the darkest conditions (light sold separately.)
Features: 
Lightweight yet sturdy modular design

Quicker manufacturing and shipping than comparable base bumpers

Rugged 10-gauge steel construction 

Outrigger brackets support the side wings

Dual-layered E-Coating & powder-coating for superior corrosion resistance

Steel valance included on some applications

Optional skid plates available for off-road protection

Accepts most 30" LED light bars (sold separately)

3-year warranty
Prerunner
Prerunner bumpers, like grille guard and bullnose, are typically based on a company's base bumper. They feature a simple, plate steel body with various accessory mounts; however, unlike base bumpers, prerunner bumpers feature a prerunner-style tubular guard for maximum impact resistance and Baja-inspired styling.
The N-Fab M-RDS PreRunner Front Bumper is the ultimate in impact protection and pre-runner styling, featuring an aggressive tubular design with sheet-metal end plates and a rugged aluminum skid plate. This high-clearance bumper is ideal for off-road-inspired builds, especially those requiring ample clearance for oversized tires! 
This bumper is constructed from .095-wall tubing for maximum strength; the main structure is finished in a sleek gloss-black powder coat for a durable, long-lasting finish, while the end plates receive a textured-black powder coat finish for added contrast.  
This bumper features N-Fab's patented Multi-Light Mount System, which accepts various lighting configurations depending on your needs and style, one of which being a 40-inch radius LED bar! The M-RDS bumper features a convenient no-drill installation, making for an easy DIY job in any home garage or driveway. 
Features: 
Constructed from .095-wall tubing

Gloss black powder coat finish w/ textured black side plates

Most applications house up to a 40" radius LED light bar

Simple no-drill installation

Direct bolt-on mounting 

Multi-Light Mount System allows for various light-mounting possibilities

Includes aluminum skid plate

USA-made

Limited lifetime structural / 5-year finish warranty
Tube
Lastly, we have the tubular bumper that, hopefully to no surprise, features a tubular steel construction. Tubular bumpers are lightweight, sturdy, and high-clearance, ensuring plenty of room for oversized tires. These bumpers provide any Silverado with a rugged, off-road-inspired appearance.
Westin's Outlaw Front Bumper is a sleek, modern twist on a classic tubular form factor, featuring two full-length, 2-inch diameter horizontal tubes that form the main structure of the bumper. 1.5-inch diameter tubes form the vertical supports, bolstering rigidity. The entire bumper features a sleek black powder coat finish for superior corrosion resistance. 
This bumper includes provisions for either two single-row 30-inch LED bars or a single dual-row 30-inch LED bar; however, all lights are sold separately. The Westin Outlaw is ideal for off-road/prerunner builds, taking your Silverado to the next level! 
Features: 
14-gauge steel construction

Black powder-coat finish for corrosion resistance

2" diameter tube frame with 1.5" diameter center tubes

Vehicle-specific mount kit included

Integrated mounts for up to two single or one double row 30" LED Bar

Limited 3-year warranty
Shop Now
RealTruck is your home for the best products to outfit your build for unforgettable adventures.
Join over 2 million RealTruck people
Get exclusive savings, insider information, and the latest RealTruck articles sent straight to your inbox.