BAKFlip MX4 vs. G2 Folding Tonneau Cover Comparison
Originally published on Jun 12, 2019 | Updated on Aug 15, 2023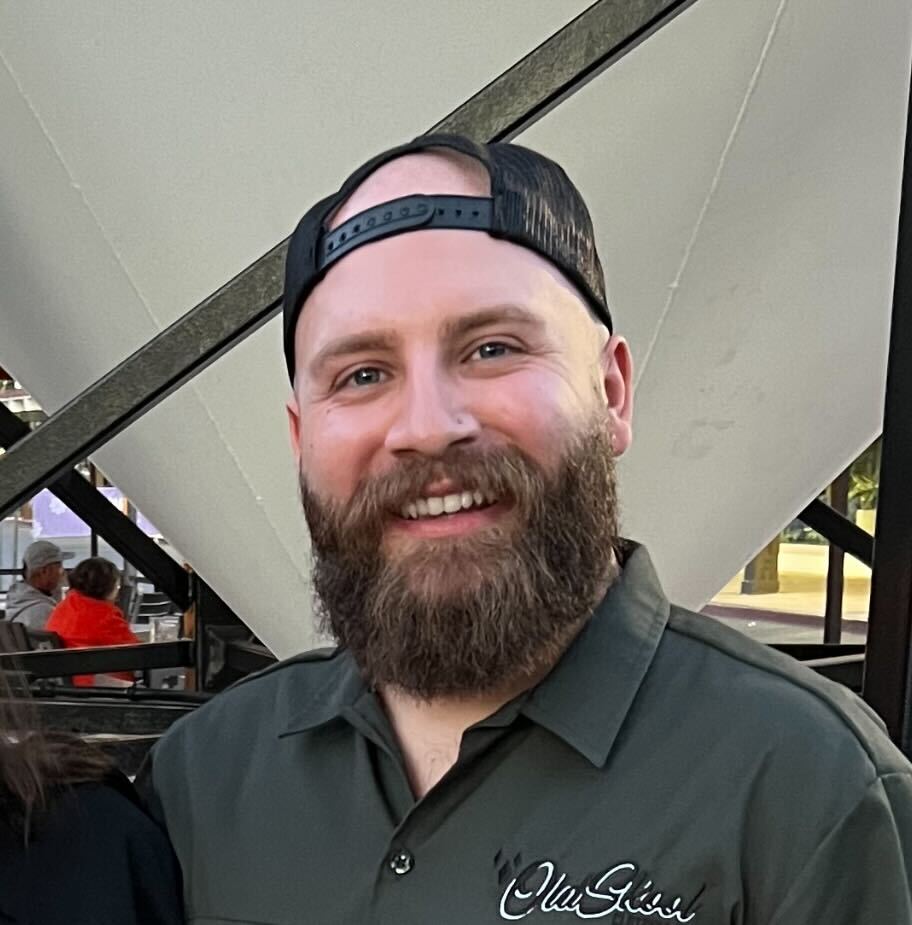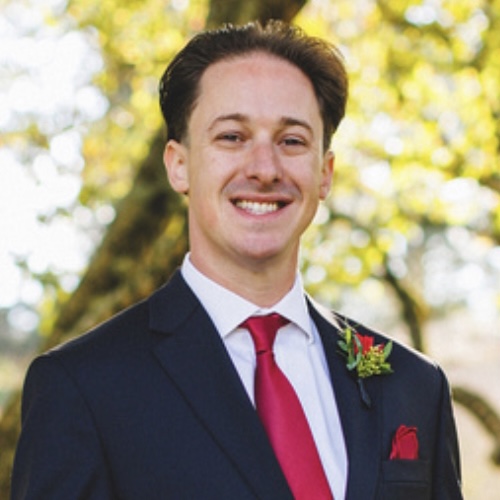 Tonneau covers are a popular and practical modification for your pickup, providing much-needed protection for your cargo in the bed. Whether traveling through a rainstorm or leaving your pickup unattended with valuables in the bed, a tonneau cover keeps your goods safe and dry. 
However, there are countless styles of tonneau covers on the market, and even more brands gunning for the position of top contender! For this reason, the experts at RealTruck are here to narrow your selection, ensuring you make the correct tonneau cover purchase for your unique needs. 
In this comparison, we're pinning two popular hard-folding tonneau covers from BAK Industries–the MX4 and G2–against one another to determine, once and for all, which offers the best balance of style, durability, security, usability, and overall value.
Why Choose a Hard-Folding Tonneau Cover 
Before diving into our comparison, let's first look at the prime commonality between the BAK MX4 and G2: design. Both tonneau covers are of the hard-folding variety, featuring 3–4 rugged panels adjoined by EPDM rubber hinges. 
Hard-folding tonneau covers are one of the most durable and secure bed cover styles, typically constructed from impact-resistant aluminum, polycarbonate, or composite. The cover's rugged panels also resist cuts and punctures, preventing thieves from accessing your cargo.  
With their unique design, you can effortlessly fold the panels on top of one another, exposing your truck's bed for efficient loading, unloading, and transporting of oversized goods. Mounting a hard folding tonneau cover is also a breeze, utilizing simple bolt-on clamps for a modification-free installation! 
And regarding aesthetics, no tonneau cover is as sleek and stylish! Using alloy tracks that mount inboard of the bed rails, hard-folding tonneau covers sit perfectly flush with your pickup's bed for an inconspicuous, low-profile appearance. Now, let's get into our comparison! 
BAKFlip MX4 vs. G2 
BAK Industries is one of the leading bed cover manufacturers, specializing in high-quality, stylish, and secure tonneau covers. However, the company has an extensive lineup, including four hard folding bed cover models! To assess which BAK Industries tonneau cover is right for you, we're comparing two of the company's most popular hard-folding covers: the aluminum MX4 and G2.
Both covers feature similar constructions and designs–so what's the difference? In this section, we're comparing a few basic categories–including construction/durability, security, installation difficulty/usability, and cost-effectiveness–to determine which bed cover reigns supreme! 
Construction/Durability
Onto our first point of comparison: construction/durability. The ideal tonneau cover should feature rugged build quality, offering exceptional resistance to theft, impacts, and extreme weather conditions. 
BAKFlip MX4
The BAKFlip MX4 is highly durable, featuring an all-aluminum construction consisting of impact-resistant aluminum panels with heavy-duty cores and rigid aluminum side rails. All raw aluminum components feature a sleek, matte black coating for improved aesthetics and corrosion resistance, ensuring a finish that lasts for years! EPDM rubber seals can be found at each bed rail, the bulkhead, and the tailgate, while EPDM rubber hinges allow the cover to pivot forwards without adding unnecessary bulk. 
BAKFlip G2
The BAKFlip G2 features similar construction to the MX4, albeit with a couple of key differences. Like the MX4, the G2 features an all-aluminum construction; however, the G2's aluminum panels feature only standard-duty cores rather than heavy-duty cores. The G2 also uses similar aluminum rails, though all components feature a glossy-black coating compared to the MX4's matte finish. 
The G2 also utilizes EPDM rubber seals at all four sides, keeping dirt and moisture at bay. 
Security
Security is another critical characteristic of a premium tonneau cover; if a thief can easily pry open or cut through the outer shell, how secure are your belongings? The ideal tonneau cover should be highly resistant to break-ins, keeping your cargo in the bed just as safe as if it were locked in the cab! 
BAKFlip MX4
The BAKFlip MX4 is exceptionally secure, sporting cut-resistant panels, auto-latching rails, and a slam latch that conveniently locks when closed. With the tailgate locked, breaking into the bed will be nearly impossible!
BAKFlip G2
The BAKFlip G2 offers nearly identical levels of security to the MX4, sporting similar aluminum panels, auto-latching rails, and a slam latch. 
Installation/Usability
Installation difficulty and usability and two crucial features when comparing tonneau cover styles. Quick installation and removal are a huge bonus, allowing you to remove the entire cover when loading oversized cargo. A simple DIY installation also prevents the added cost of a professional installation, saving you money and a trip to the shop! 
Regarding usability, a tonneau cover that opens and closes with minimal effort is a massive plus. Quick, single-handed bed access makes loading and unloading cargo a breeze, especially if you regularly haul cargo in the bed. 
BAKFlip MX4
The BAKFlip MX4 offers a simple, speedy clamp-on installation requiring no specialty tools or modifications. Most applications require no more than an hour and conventional hand tools! 
Regarding usability, the MX4 is easy and intuitive. When bed access is required, pull the cover's release cables to disengage the latches and fold them towards the bulkhead. Once you've reached the last panel, either secure it in the horizontal position with the integrated nylon straps or fold it against the rear glass, using the integrated prop rods to hold it upright.
The key factors that set these two tonneaus apart are the rear tailgate seal design and weight limits. The MX4 features a dual-action tailgate seal, allowing you to open and close the tailgate without unlatching the cover. The heavy-duty alloy panels can also support up to 400 lbs. (evenly distributed), 100 lbs. more than the G2. 
BAKFlip G2
The BAKFlip G2 offers a nearly identical installation experience to the MX4, featuring modification-free clamp-on rails; most applications require under an hour to install with only conventional hand tools.  
Usability is also similar, featuring a fold-up design that allows partial or full bed access in seconds. However, the G2 does utilize a standard, overlapping rear seal, which requires the tailgate to be closed before latching the cover. While not a significant inconvenience, an inconvenience nonetheless compared to the MX4's dual-action tailgate seal. 
As previously mentioned, the G2 also features a lower weight rating due to its standard-duty core, maxing out at 300 lbs. (evenly distributed) compared to the MX4's 400 lbs. 
Cost Effectiveness
While both tonneaus feature a relatively hefty price tag compared to other options on the market, there is a considerable cost difference between the two. But, considering the added features of the MX4, which offers the best bang-for-your-buck value? 
BAKFlip MX4
While prices are subject to change, the BAKFlip MX4 costs approximately $1,200 at the time of writing, give or take $100, depending on the options, bed length, and application. While slightly more expensive than the G2, the MX4 features the convenience of a dual-action tailgate seal and additional 100 lbs. of cargo capacity; however, if you're unphased by the added step when latching the tailgate and never haul cargo on top of the bed cover, the MX4 may not be worth the added cost. 
BAKFlip G2
At the time of writing, the BAKFlip G2 costs approximately $200 less than the MX4, coming in around $1,000, give or take $100, depending on configuration and application. Being nearly the identical tonneau cover, minus the added weight capacity and dual-action seal, is the MX4 worth the added cost? Up to you! 
Verdict
So what's our final verdict? Both the BAKFlip MX4 and G2 are excellent hard-folding tonneau covers featuring a slew of features and exceptional cargo protection. Both offer full bed access when necessary and feature simple installations and intuitive designs. 
While the MX4 offers a few features that the G2 does not, the $200 price difference may be a more determining factor; realistically, you can't go wrong with either option! 
As always, don't forget to shop our extensive inventory of tonneau covers, including all the top brands and styles! And for product inquiries and order assistance, contact the experts.
Join over 2 million RealTruck people
Get exclusive savings, insider information, and the latest RealTruck articles sent straight to your inbox.