What Are Fender Flares? (Are They Worth It For Your Truck?)
Originally published on Feb 6, 2023 | Updated on Aug 23, 2023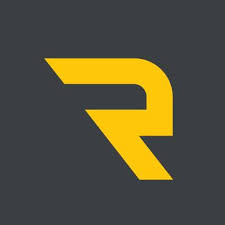 Written by
 RealTruck Expert Team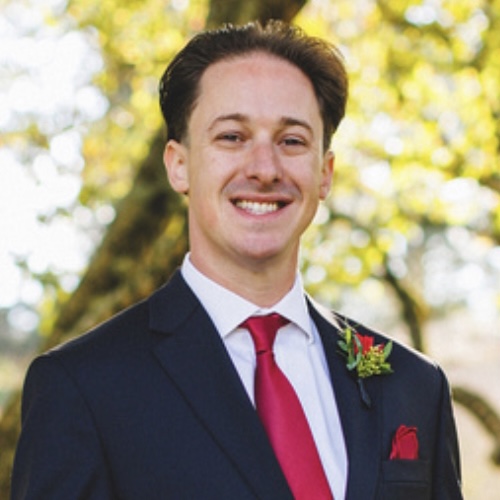 Fender flares are an ever-popular modification on pickup trucks, whether stock height, lifted, or lowered. But why? What difference do these common bolt-ons make? 
Read on as our experts delve into all things fender flare, including what they are, their primary purpose, and a list of the top-selling styles on RealTruck.
Fender flares are an extension of your vehicle's fender, providing additional coverage for low-offset wheels and oversized off-road tires. These products are generally custom-molded for a particular vehicle and offer a simple, bolt-on installation with only conventional hand tools. 
Fender flares are highly susceptible to kicked-up rocks and other road debris due to their positioning near the fender well. For this reason, flares are typically constructed from durable composite materials–most commonly ABS thermoplastic–for exceptional strength and impact resistance.
What Are Fender Flares Used For?
Truck, SUV, and Jeep owners install fender flares for various reasons; here are some of the top benefits of these products!
Much like mud flaps and splash guards, the number one job of fender flares is to protect your vehicle's paint and body from chip-causing rocks and other debris. Flares effectively act as a giant mud flap, providing up to three inches of coverage along the entire fender well.
Rather than allowing rocks and other road debris to strike rust-prone rocker panels and inner fender lips, fender flares take the brunt of the impact.
While the law differs from state to state, most local governments require your vehicle's fender to completely cover the tires; any protrusion past the tops of your fenders is considered a citable violation. You can use Fender flares to avoid legal troubles while running oversized tires and wide wheels, providing an additional one to two inches of tire coverage.
Aside from practical reasons, most consumers install fender flares simply because they like the appearance. Fender flares widen your vehicle's body lines for a rugged appearance. Not only that, but fender flares are often optioned on higher-trim levels from the factory; installing a set on a vehicle that came without often makes for a far more premium appearance. 
For any individuals in rust-prone areas of the country, fender flares are also a cost-effective means of covering rust damage on an otherwise clean pickup!
Are Fender Flares Worth It?
Like any other modification to your vehicle, the worth of a set of fender flares is entirely determinant on the individual. If your needs point you in the direction of fender flares, then installing a set will likely be worth it. 
Do you like the appearance of fender flares? If so, then they're worth it! 
Are you running wide wheels and tires and need the extra coverage? If so, then they're worth it!
Do you live on a gravel road where your vehicle's prone to rock chips? If so, then they're worth it! 
Depending on your particular needs and interests, a set of quality fender flares from RealTruck is worth the investment.
There are several fender flares styles on the market, ranging from OE-style replicas to extra-wide, oversized pocket flares. Read on to decide which type is right for you and your ride!
Bolt-on flares aren't actually bolt-on; well, they are, just not in the way that you may think. Rather than requiring you to drill holes into your vehicle's fenders and quarter panels, bolt-on styles mount using factory holes and faux bolt heads recessed into the plastic. For all intents and purposes, bolt-on-look is a more accurate title!
Think of pocket-style flares as an evolution of standard bolt-on styles. While they share the same characteristics, pocket flares take the bolt-on aesthetic to a whole new level. Deep, recessed bolt pockets line the product's outer diameter, reinforcing the bolted-on appearance.
Coverage, coverage, and more coverage! Extra wide flares and just that, extra wide. These fender flares provide maximum tire coverage–2.5 to 3 inches in most cases–to protect your vehicle's paint from rock chips and road debris. Extra wide flares are ideal for use with an extra wide wheel and tire setup, covering up to three inches of poke. 
OE styles are designed to mimic original equipment, featuring sleek aesthetics and minimal tire coverage. While these flares won't provide much in the way of protection, they'll definitely boost your ride's style!
Looking to protect your Jeep's paint and body without interfering with tire clearances? Queue flat fender flares! This style is primarily used on Jeeps to provide tire coverage without hindering articulation and wheel travel.
Painted flares come in various styles; though, unlike the other products on this list, they come pre-painted to match the body color of your truck, SUV, or Jeep. Unlike the raw, textured black finish on most offerings, painted flares provide a sleek, custom appearance.
How to Choose the Right Fender Flares for You
So which style of fender flare is right for you and your ride? Whichever best suits your needs, of course!
Consider a set of extra-wide or flat flares for exceptional tire coverage (over two inches). If you're only looking for mild coverage–perhaps to cover one inch of tire poke from the fenders–most pocket or bolt-on flares will do just fine! And for those who merely want to dress up their vehicle's aesthetic without drastically increasing tire coverage, consider a set of OE-style flares. 
Besides your needs, the choice ultimately comes down to your preferred aesthetic and the direction you're taking your ride. While the bold and brash stylings of pocket or bolt-on fender flares may complement a significantly lifted truck, they may look out of place on a stock-height pickup on factory wheels and tires. Alternatively, a set of OE-style flares may look out of place on a heavily-modified pickup! 
Whatever your preferred style may be, RealTruck has your fenders covered. 
Shop Now
RealTruck is your home for the best products to outfit your build for unforgettable adventures.
Join over 2 million RealTruck people
Get exclusive savings, insider information, and the latest RealTruck articles sent straight to your inbox.