Toyota Tacoma Bed Storage and Accessories
Originally published on Aug 3, 2023 | Updated on Aug 10, 2023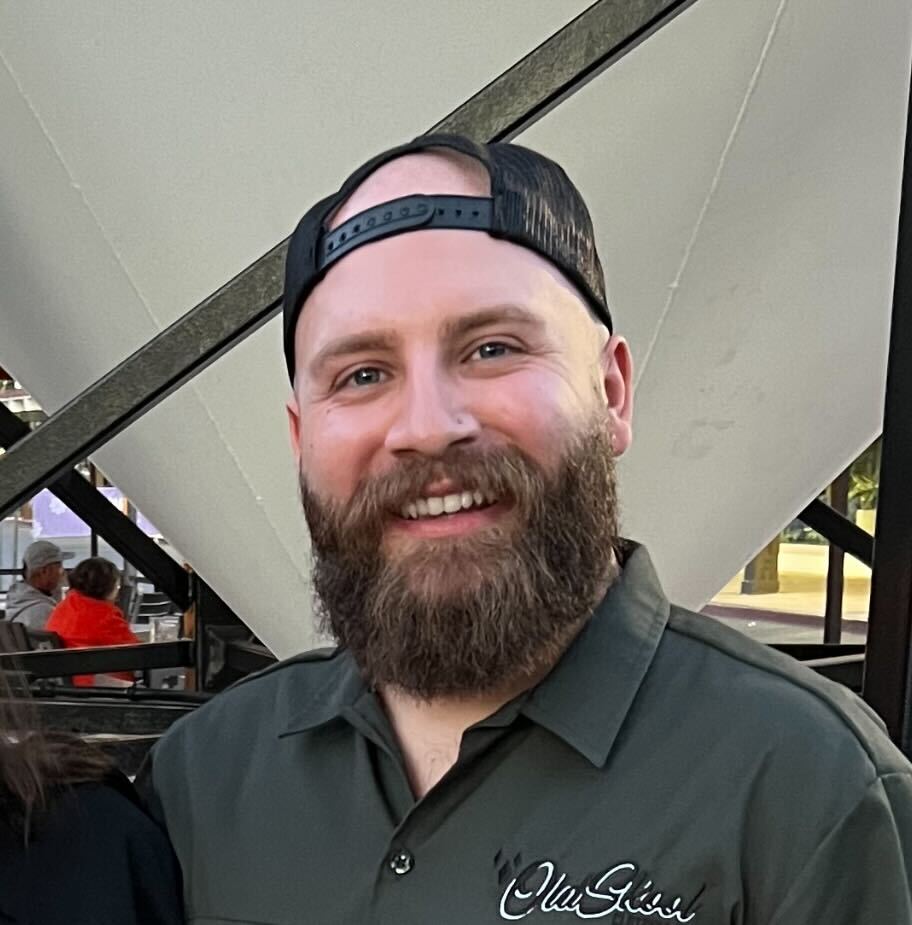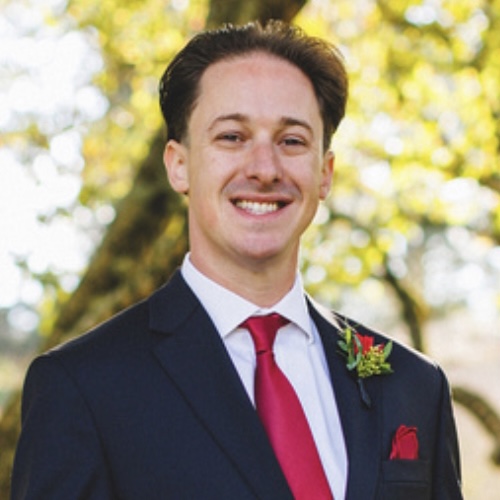 While the Toyota Tacoma is a popular and highly-awarded platform, its shallow, 5–6-foot long bed isn't known for its exceptional cargo capacity. While this is standard for a mid-size pickup, those that routinely use their Tacoma as designed–as a truck–are often left bewildered by how quickly the bed fills up, especially when compared to the deep 6.5–8-foot beds of most full-size pickups.

Of course, this doesn't mean that the Tacoma is inherently less practical; quite the contrary! Toyota's mid-size pickup is arguably one of the most practical trucks on the market; however, the lack of cargo space simply means that Tacoma owners must employ various storage systems and bed accessories to benefit from the limited space available. 

Unsure how to effectively take advantage of your Tacoma's mid-size bed? The experts at RealTruck are here to help! We're compiling a list of our top product categories and accessories to optimize your Tacoma's bed, ensuring maximum usability and efficiency. Read on for our expert-curated buyer's guide!


Bed Caps and Rails
While bed caps and rails won't necessarily aid organization, ample bed protection is a solid starting point for any pickup, including your Tacoma! These components help to guard your Tacoma's bed rails and tailgate against unnecessary scuffs and dings, maintaining its like-new appearance for years to come!
When it comes to bed rail protection, nothing beats the fit, finish, and durability of Bushwacker Smooth Bed Rail Caps. These bed caps are manufactured from Bushwacker's proprietary Dura-Flex 2000 TPO, offering exceptional impact, abrasion, and fade resistance. The thick, ⅛-inch bed rail caps guard your Tacoma's factory bed rails against damage, ensuring a like-new appearance. 

Installation is quick and easy thanks to the pre-installed 3M double-sided adhesive. Simply prep your Tacoma's bed rails, peel the adhesive backing, and press them into place! Bushwacker Bed Rail Caps are manufactured in the USA and include a limited lifetime warranty against defects. 
Features: 

Vehicle-specific fitment

Classic smooth finish

⅛" Dura-Flex 2000 TPO construction

Designed to absorb impact & resist warping

UV-protected to prevent fading or cracking

OE-style matte black color

Protects bed rails from dents, dings, & scratches

Available with or without stake hole pocket cut-outs

Easy, 3M tape-on install

Sold in pairs

USA-made

Limited lifetime warranty
If you're already installing Bushwacker's bed rail caps, you'll need tailgate protection to match, like the Bushwacker Smoothback Tailgate Cap! This product is manufactured from the same Dura-Flex 2000 TPO materials and features an equally simple installation; practically peel and stick! 

Features: 

Vehicle-specific fitment

Classic smooth finish

⅛" Dura-Flex 2000 TPO construction

Designed to absorb impact & resist warping

UV-protected to prevent fading or cracking

OE-style matte black color

Protects tailgate from dents, dings, & scratches

Available with or without stake hole pocket cut-outs

Easy, 3M tape-on install

Sold in pairs

USA-made

Limited lifetime warranty
Bed Liners and Mats
Keeping along with the theme of protection, nothing keeps the interior of your Tacoma's bed looking fresh like a premium bed liner, bed mat, or both! These components help to prevent dings and abrasions inside your Tacoma's bed that'd otherwise promote rust. Bed liners and mats also produce a non-slip surface that grips your cargo, rather than allowing it to slide around the bed and incur damage. 
Conventionally, bed liners are manufactured from molded ABS plastic, spray-on urethane, or extra-thick rubber; however, that's not the case with the BedRug Full Bedliner! This premium bed liner utilizes an innovative polypropylene fiber construction, resulting in a soft-touch, carpet-like finish that's as durable as it is comfortable! 

This bed liner resists water absorption, mold, mildew, chemicals, stains, fading, and more, ensuring maximum durability. The BedRug also features extra-thick ¾-inch padding, saving your knees when crawling around the bed floor while camping, working, or setting up for a drive-in movie.  
Features:

Soft-touch polypropylene fiber finish

Non-skid

Resists water-absorption

Mold and mildew-resistant 

Chemical-resistant

Stain-resistant

Vehicle-specific fitment

¾-inch, knee-friendly bed-floor cushioning

Maintains access to OE tie-downs and accessories

UV and fade-resistant

Limited lifetime warranty
If you aren't looking for a complete bed liner for your Tacoma, consider a rugged bed mat instead, like the Gator Rubber Truck Bed Mat! This product is constructed from high-grade, 5/16-inch thick rubber, shrugging off impacts while loading cargo. The surface is also highly skid-resistant, preventing cargo from sliding around in the bed while driving. 

The Gator Rubber Truck Bed Mat comes trimmed-to-size, ready to drop directly into your Tacoma's bed! Rubber cleats on the underside of the mat allow for proper water drainage, preventing any standing water between the mat and the bed floor. 

Features: 

Constructed from heavy-duty 5/16" thick rubber

Grips cargo for reduced load shifting

Protects against scratches and dents

Rubber material resists cracking from harsh weather

Rubber cleats underneath help water drain

Custom-fit applications

Tailgate mat sold separately

3-year warranty
Cargo Management
Up next is cargo management, namely bed extenders and cargo bars! These products help to organize your Tacoma's bed space or even increase it, allowing you to safely and efficiently haul cargo of all shapes and sizes.
The AMP Research BedXTender HD Max is the premier way to add length to your Tacoma's bed, allowing you to haul significantly more cargo without the risk of it sliding off the tailgate and into the street! This product is manufactured entirely from aluminum, ensuring a lightweight yet durable product. 

When flipped into the bed, the AMP Research BedXTender HD Max sections off the rear-most area of your Tacoma's bed, ideal for hauling groceries and other small cargo. When flipped outward over the tailgate, the extender adds nearly two feet in bed length! 

This product is made in the USA and backed by a 3-year, 36,000-mile warranty.  

Features: 

Aluminum alloy construction

Available in black or silver powder coat finishes

Extends cargo space up to 2'

Includes all necessary hardware for installation

USA-made

Limited 3-Year/36,000 Mile Warranty
The Lund Cargo Bar offers a quick and easy way to section off your Tacoma's cargo area, placeable at any point in the bed to secure oversized items without straps or rope! This product features a rugged alloy construction with non-slip rubber feet, preventing it from slipping and sliding while driving. Thanks to its unique ratcheting design, this product fits most mid and full-size applications with beds between 40 and 70 inches, making it ideal for use on your Tacoma!  

Features: 

Alloy construction with rubber feet

Ratcheting design allows for full adjustability

Fits applications between 40" and 70"

Sections off the bed

Limited lifetime warranty
Truck Bed Tie Downs
Every pickup that hauls cargo in the bed needs secure tie-downs to prevent excess load shifting while driving. Not only do these products keep your cargo safe from damage, but also the inner bedsides and tailgate!
Molle panels have become increasingly popular in recent years, especially in civilian automotive applications! Putco Truck Bed Molle Panels are one such product, featuring a military-inspired design with a wide grid pattern ideal for securing ratchet straps, ropes, bungees, and molle-specific gear mounts.  

These panels are constructed from durable CNC-cut aluminum for maximum strength and low overall weight. They're finished in a sleek, textured black powder coat for a subtle appearance, especially if your Tacoma's equipped with a black bed liner. 
These molle panels are vehicle-specific and offer a simple no-drill installation on most applications. They're manufactured right here in the USA and backed by a limited warranty (3 years for bed panels and 1 year for tailgate panels).  

Features: 

CNC-cut from 10-gauge aluminum

Textured black powder coat finish

Vehicle-specific 

Front, side, & tailgate options are available

Easy, no-drill installation

Keeps gear organized, accessible, & secure

Compatible with most molle panel mounts

Compatible with spray-in bed liners & most tonneau covers

Provides clearance for factory tie-downs

Allows access to bedside outlets/lighting (where applicable)

USA-made

Limited 3-year warranty for bed panels/1-year for tailgate panels
If you're looking for a more conventional tie-down setup, consider the Core Trax Tie-Down System! This innovative, adjustable tie-down system includes two lengths of universal track with adjustable load locks, allowing you to adjust the position of your tie-downs depending on your load! Each load lock features a 500-pound capacity, ideal for oversized cargo like furniture. 

Mount this system wherever you see fit, from inner bed sides to bed rails and bed floors; the options are virtually unlimited!  
Features: 

5", 36" and 48" kits available

Adjustable tie-down positions

Multiple mounting options

Kits include 2 tracks, load locks & install hardware

500 lb. capacity per load lock

USA-made
Tool Boxes
Whether you're looking to store tools, valuables, or emergency supplies, a premium tool box is the way to go! These bed-mounted, lockable storage boxes offer a secure and weather-resistant location to stash any valuables in your pickup's bed without taking up valuable space in your Tacoma's interior.
Conventional tool boxes often take up too much of a pickup's valuable cargo space, especially a mid-size truck, like your Tacoma. The UnderCover Swing Case Truck Bed Toolbox addresses these qualms, mounting in a typically unused portion of the bed between the wheel well and tailgate. This rugged, composite case has a 75-pound weight rating, allowing you to haul everything from power tools to tire repair kits! 
With a pull of the Swing Case's integrated latch, you can swing the tool box outwards over the tailgate for easy access to the cargo inside. If you need your tools in the house or on the job site, simply lift the box off its hinges to carry it with you! 

Features: 

Rugged composite construction

Weather-resistant lid seal

Lockable rotary handle

Outer dimensions: upper case 29" long, lower case 15" long, 8" wide

Inner dimensions: 15" max depth, 8" min depth

Creates storage space in a frequently unused part of the bed

Keep clutter and small items out of your bed

Easy to remove and reinstall when extra bed space is needed

1-year warranty
The UWS Secure Lock Angled Truck Toolbox is a premium, crossover-style toolbox engineered for shallow beds, like your Tacoma! This toolbox stretches from bed rail to bed rail like a conventional crossover tool box; however, it features angled corners that prevent contact with wheel wells on short beds. 

This toolbox features a rugged aluminum construction, consisting of a one-piece .058-inch aluminum body and durable aluminum lid; all surfaces feature classic diamond plate stamping for additional strength and styling. 
Features: 
Durable .058" aluminum construction

Diamond-plate pattern for superior styling and strength

Key-lockable

63" length

MicroSeal gasket for moisture-proofing

Includes mounting hardware

USA-made

Lifetime structural warranty/1-year finish
Tonneau Covers
For those that don't regularly abuse their Tacoma's bed, consider installing a premium tonneau cover! Tonneau covers add much-needed protection to your Tacoma's primary cargo area–the bed. These covers block extreme weather and deter thieves, keeping your valuables far safer than without; they're also incredibly stylish!
When it comes to hard-folding tonneau covers, the BAKFlip MX4 from BAK Industries is tough to beat! This cover utilizes rigid aluminum top panels with a sleek matte black finish, providing excellent security and sleek aesthetics. When additional bed access is required, you can easily fold the MX4 toward the bulkhead and secure it in the ⅔ open position with the included buckle straps. If that's still not enough space, fold it an additional time and secure it against the cab with the integrated prop rods! 

This cover features a weather-resistant perimeter seal to keep the elements at bay, keeping your valuables clean and dry. And with the cover's auto-locking latches, cargo in the bed is safer than in the cab, as long as the tailgate is locked! 

Features: 

Heavy-duty aluminum construction

Sleek matte-black finish

Extra-strong prop rod clips for a secure hold

Folds toward the bulkhead for 100-percent bed access

Premium rubber bumpers protect the cab when folded into the upright position

Simple no-drill installation

Weather-resistant EPDM seals and end caps

400-lb. Weight capacity

Includes drain tubes (may require drilling on certain applications)

5-year warranty
If a folding tonneau cover isn't for you, consider installing a retractable bed cover like the RetraxPRO XR! This premium tonneau cover features a rugged aluminum slat construction for maximum theft resistance. A slim aluminum canister mounts to the bulkhead; when bed access is needed, slide the cover on its aluminum tracks toward the cab, the sealed roller bearings make for effortless operation. 

This cover is also compatible with RetraxPRO's Trax Rail System, compatible with most T-Slot accessories from all the major brands, including Yakima, Thule, and Rhino Rack! 
For maximum weather and theft protection, consider the RetraxPRO XR! 

Features: 
Industrial-strength aluminum slat construction

Corrosion-resistant matte-black finish

Trax Rail System integration

Compatible with most T-slot accessories from Yakima, Thule, and Rhino Rack

Sleek, low-profile design

Heavy-duty seals for maximum weather resistance

Sealed ball-bearing rollers for effortless service

Simple bolt-on installation

Limited lifetime warranty
Racks and Carriers
Finally, we have racks and carriers. On a mid-size application with a small, shallow bed, like your Tacoma, sometimes the best solution isn't optimizing your cargo space but bolstering it! Installing a premium bed rack does just that, allowing you to load oversized cargo above the bed and cab to leave the bed and interior for your essential gear, pets, and passengers.
The Elevate Rack System is a premium bed rack featuring two adjustable aluminum crossbars with a durable, textured powder coat finish. This rack can withstand forces up to 500 pounds on the road and 250 pounds off-road, allowing you to bring your building supplies to and from the job site, no matter the terrain you'll need to cross to get there! 

This product features a slick, telescoping design, allowing you to raise and lower the rack between 18 and 28 inches depending on the height of your pickup's roof and the cargo you're carrying. And if you ever need to remove the rack, you can easily do so in mere minutes! 

Features: 

Robust aluminum construction

Durable, textured powder coat finish

Compatible with select inside-mount tonneau covers (refer to compatibility chart)

Installs in minutes

Elevate T-Slot rails required for installation on most applications

Elevate T-Slot Rails NOT required on tonneaus equipped with T-Slots (ie. RetraxONE XR & RetraxPRO XR)

The telescoping design is adjustable at 18", 23", or 28"

Includes four tie-downs with purchase of T-Slot rails

Integrated T-Slot channels accept numerous cargo mounts

750 Lbs. static weight capacity (maximum load in a fixed or stationary position)

500 Lbs. on-road weight capacity

250 Lbs. off-road weight capacity

Limited lifetime warranty
If you're looking for a rack geared toward adventure, consider the Putco Venture TEC Rack system! This universal adventure rack features a lightweight, all-aluminum construction with a high-impact black powder coat finish, ensuring maximum durability regardless of the climate. This rack is ideal for the overlander or casual weekender, engineered to accept most rooftop tents with the included mounting kit. 

The Putco Venture TEC Rack is fitted with integrated tie-downs, allowing you to secure most cargo with ease! Use these tie-downs with confidence, as each carries a 500-pound capacity. The rack itself also features an impressive load rating, supporting up to 1000 pounds static, 600 pounds dynamic, and 300 pounds while off-roading! 

This product is made in the USA and is backed by a limited lifetime warranty. 
Features: 

6061 T6 aluminum construction

High-impact, black powder coat finish

Built-in tie-down points with 500 Lb. limit

1000 Lbs. static weight capacity; 600 Lbs. dynamic; 300 Lbs. offroad

TEC channels accept all Putco TEC accessories

CNC 7-axis bending complements your pickup's cab

Simple no-drill installation

Includes mounting hardware and tent-mounting kit

Mounts to most pickup's stake pockets

Compatible with roll-up tonneau covers that mount within bed rails

Integrated channels accept Blade & Luminix LED light bars

USA-made

Limited lifetime warranty
Shop Now
RealTruck is your home for the best products to outfit your build for unforgettable adventures.
Join over 2 million RealTruck people
Get exclusive savings, insider information, and the latest RealTruck articles sent straight to your inbox.