Jeep Tops: A Complete Buyer's Guide
Originally published on May 23, 2023 | Updated on Aug 10, 2023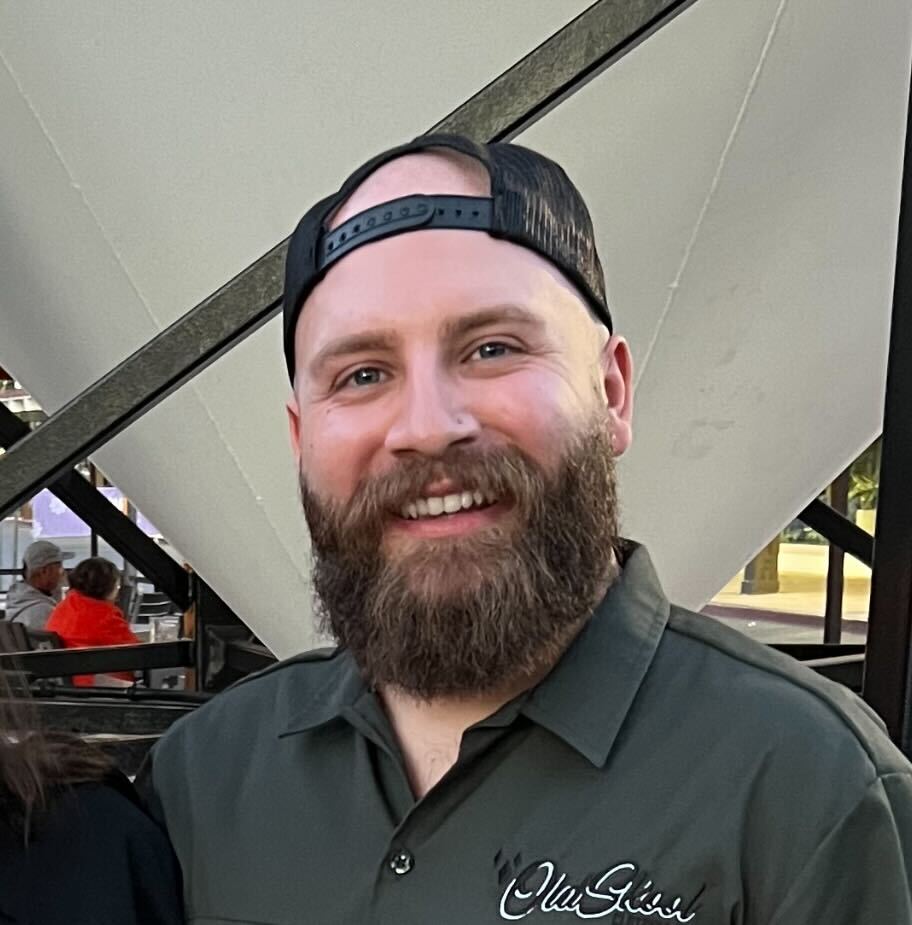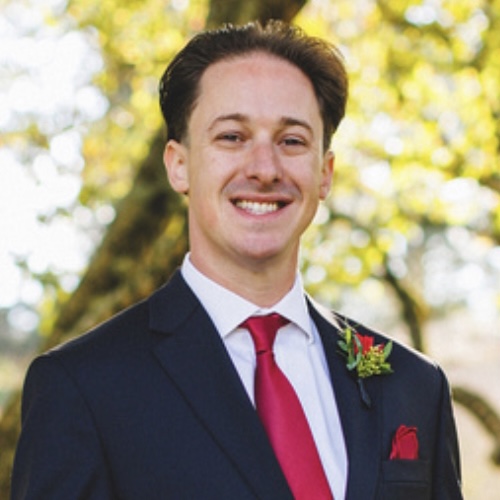 Choosing the right top for your Jeep can make or break your driving experience; however, like most Jeep accessories, tops come in several different flavors! Depending on the climate, how you store your Jeep, and your daily commute, among several other factors, one style of top may better suit your Jeep than the others, but which is that? 

In this guide, we discuss everything you need to know about Jeep tops, providing you with the tools necessary to make an informed purchase. We're covering the various styles of Jeep tops on the market, ranging from heavy-duty hard tops to minimalistic sun shades, and also the top considerations to make when selecting a new top, ensuring the product best fits your needs and expectations.
Types of Jeep Tops
In the world of Jeep accessories, nothing makes as big of an impact on your overall driving experience as swapping out the top. Tops come in multiple shapes and sizes, available in minimalist, open-air styles like the classic bikini or UV-blocking sun shade to full-coverage, moisture-resistant styles like fully-enclosed hard and soft tops.


If security and overall driving comfort are a concern, you can't beat the convenience of a hard top. Hard tops, when paired with hard doors, make your Jeep feel less like a glorified convertible and more like a fully-enclosed vehicle. They're weather and theft resistant, better insulated, and far quieter than soft tops at high speeds; they also offer the benefits of power windows on higher-spec, newer-generation Wranglers and solid windows on any application with full doors, making navigating drive-throughs or cracking the windows for ventilation a breeze.
While we don't carry any full hard tops on RealTruck, we offer enhancements and accessories for your Jeep's factory top, like the Putco Element Sky View. This clear polycarbonate panel replaces the opaque front panel on your Jeep Wrangler's OEM hardtop, providing a clear view of the sky above. The Element Sky View features I35 tinting to block out undesirable UV rays, keeping your interior cool, easing ocular strain, and preventing sun fading. The product ships entirely pre-assembled and installs in just minutes, transforming your Jeep's factory hardtop into a moonroof!  
Features: 
Replaces factory removable hard top panels for Jeep

Made from high-quality Tuffak® polycarbonate

Clear panels with I35 Dark Gray Tinting to block out harmful UV rays

Comes pre-assembled with seals and latches

Installs in just minutes

Full installation guide included

Limited 3-year warranty
While "soft top" is essentially an umbrella term that covers any top manufactured from a flexible fabric, we're limiting it to comprehensive, full-coverage, water-resistant tops, like what comes from the factory. These tops feature a soft vinyl or fabric construction and zippered plastic windows. While not necessarily waterproof, soft tops are water-resistant enough to withstand most weather conditions and at-home car washes. They're popular for numerous reasons, including easy removal and installation (compared to hard tops) and overall value.
Besides Jeep's "premium" soft top, Bestop's offerings are some of our favorites, especially the Halftop Soft Top. This top features an unconventional design, including a full-coverage Sunrider up top, short sides with integrated soft windows, a Windjammer back cover with a removable window, and a Duster rear deck cover to protect your cargo from the elements. Though weather resistant, whenever you're craving some vitamin D, retract the Sunrider and open up the rear window for a breezy, sunny experience!  
Features: 

Unique aesthetics

Available as a full halftop kit or conversion kit

Conversion kit compatible with Bestop Trektop Slantback (NOT compatible with Trektop Ultra)

Black Diamond Vinyl or Premium Black Twill construction

Removable rear window for increased ventilation

Built-in Sunrider converts in seconds for an open-air experience

No-drill installation

Black Diamond Vinyl is covered by a 5-year limited warranty

Black Twill is covered by a limited lifetime warranty
Sun Shades
Sun Shades are Summer-geared mesh tops offering moderate UV, wind, heat, and glare protection. A sun shade is a perfect addition to a topless Jeep in the warmer months, especially if you're prone to sunburns, offering the same open-air experience while providing mild protection. Installation is a breeze with the integrated hook-and-loop straps, bungees, or buckles, and most can even remain installed when you toss your hard or soft top back on for Winter!
 
The Rugged Ridge Eclipse Sun Shade offers cost-effective, easy-to-install protection for you and your passengers, allowing you to enjoy the open-air feel of a topless Jeep without straining your eyes or getting burned in the sun. The top's reinforced mesh construction is rugged and tear-resistant, ensuring long service life. Installation is quick and easy with the Eclipse's integrated bungee connect system, fastening to your Jeep's roll bar in minutes! Each sun shade includes a convenient storage bag; however, it's compatible with nearly all tops, so removal is rarely necessary! The Rugged Ridge Eclipse Sun Shade comes in a sleek black color and is backed by a limited 5-year warranty. 
Features:

Reinforced mesh top 

Ultra-durable bungee connect system

All options come in black (red and American flag are available for JK Jeeps)

Works in conjunction with almost any top

Compatible with factory top still attached

Comes in either full-length or front half sizes

Stow almost anywhere with the included carry bag
Bikini Tops
Bikini Tops are similar to sun shades in design, covering only the top of your Jeep's roll bars and leaving the sides and rear of your Jeep exposed; however, they differ from sun shades in the choice of materials. Bikini tops feature a premium vinyl or canvas construction, like a traditional soft top. The fabric guards against wind and UV exposure, keeping you cool and comfortable in the heat. And if you live in a tropical area, bikini tops can also guard your interior against light rain.
The Rugged Ridge Savannah Black Diamond Brief Top is a premium bikini top manufactured from Rugged Ridge's heavy-duty sailcloth fabric. The full-length top offers an open-air experience while bolstering protection against wind, UV rays, and light moisture. Installation is quick and easy with the Savannah Brief Top's integrated buckles, straps, and windshield header channel, keeping the top secured to the roll bar. This top comes in a striking Black Diamond color that compliments any build.
Made with high-quality sailcloth material

Available in classic Black Diamond

Tailored with integrated buckles and straps for a snug fit

Comes complete with a windshield header channel

Quick and easy installation and removal

5-year limited warranty
How to Maintain Your Jeep Top
The key to a long-lasting top is routine and proper maintenance; however, each material requires different methods. Check out our Expert's tips and suggestions for common materials: 
Hard Tops
Most hard tops are manufactured from standard, auto-grade materials like painted fiberglass and glass. These tops should be cleaned and maintained like any other exterior component: with mild cleaners and protectants. A simple wash mitt and mild detergent can thoroughly clean a hard top's exterior; for hard-to-reach areas, invest in a soft-bristle detail brush to agitate dirt around seals and joints. Once the top has thoroughly dried, protect it with premium automotive car wax to keep hard water spots, dirt, pollen, and other contaminants from sticking to the paint. 
Soft Tops (Vinyl and Canvas)
Soft tops require far more finesse to clean and maintain than hard tops. The soft materials that make up a soft top's outer shell and windows are far more susceptible to damage than paint and glass, making your choice of cleaners and cleaning utensils imperative to the final results. For this section, we'll break a conventional soft top into three separate components: outer shell, windows, and zippers.
Outer Shell (Vinyl or Canvas)
Soft tops, bikini tops, and even sunshades are manufactured from soft, textured fabrics like vinyl, canvas, and synthetic mesh, making them far trickier to clean than hard tops. The soft material severely limits your choice of cleaning agents, as too harsh of a cleaner can dry out and damage the fabric. For this reason, we recommend a mild soap diluted in water or a 3:1 mixture of water and plain old white vinegar! While a wash mitt will likely do the trick, feel free to use a soft-bristle brush on any stubborn stains; just stay away from the windows to prevent scratches!

Tip: We recommend removing bikini tops and sunshades before cleaning.  
Windows
Soft top windows are far easier to scratch than traditional glass; if you've ever seen a Jeep with nearly opaque white windows, that's due to copious built-up scratches from years of abuse! To avoid damaging the soft plastic, avoid any harsh cleaners or brushes. Instead, use a microfiber wash mitt and the same mild soap or vinegar and water solution mentioned previously. When drying the windows, use only clean microfiber towels (preferably edgeless) to prevent haziness, swirl marks, and micro-scratches.
Zippers
Another often overlooked area of your Jeep's soft top that requires cleaning and maintenance is its zippers. Failure to clean and lubricate these crucial components can result in jamming and even breakage, rendering your windows useless! To clean zippers, we recommend a soft detail brush and mild soap to clean dirt and debris from the teeth. Once dry, spray the teeth with a zipper-specific lubricant (or WD40) to reduce friction


Factors to Consider When Selecting Your Top
Selecting a top that best suits your needs is no simple task; there are several considerations to ensure the best fit for your Jeep.
Weather/Climate/Season
When selecting your top, consider the climate of your area and the season you're planning to equip the top in. In primarily cold climates, we'll always recommend a hard top; however, a full soft top may suffice. In warm climates, you may prefer the open-air feel of a bikini top, sunshade, or even a retractable soft top!
Jeep Storage
Where do you typically store your Jeep? This factor can greatly impact your preferred setup, especially if you're eyeballing a minimally protective bikini top or sunshade. We prefer full soft or hard tops when parking outdoors, offering maximum security and weather resistance. However, if your Jeep is a garage queen that's only pulled out in nice weather, any style top can stay on year-round!
Comfort/Desired Experience
Your Jeep's top significantly impacts your overall comfort while driving. Hard tops are typically better insulated and more wind resistant, making them ideal for extreme climates and highway commutes. Soft tops, including bikini tops and sun shades, are best used for cruises around town, wheeling trips, and short stints on the freeway.
Style
If you're still struggling to pick your ideal top, consider which is more aesthetically pleasing! If you prefer the hard lines and sleek appearance of a hardtop, get a hardtop! If the outdoorsy appearance of a soft top best fits your Jeep, get a soft top! 
At the end of the day, you could always buy one of each!
Join over 2 million RealTruck people
Get exclusive savings, insider information, and the latest RealTruck articles sent straight to your inbox.