How To Choose Aftermarket Bumpers for Your Toyota Tacoma
Originally published on Aug 24, 2023 | Updated on Sep 11, 2023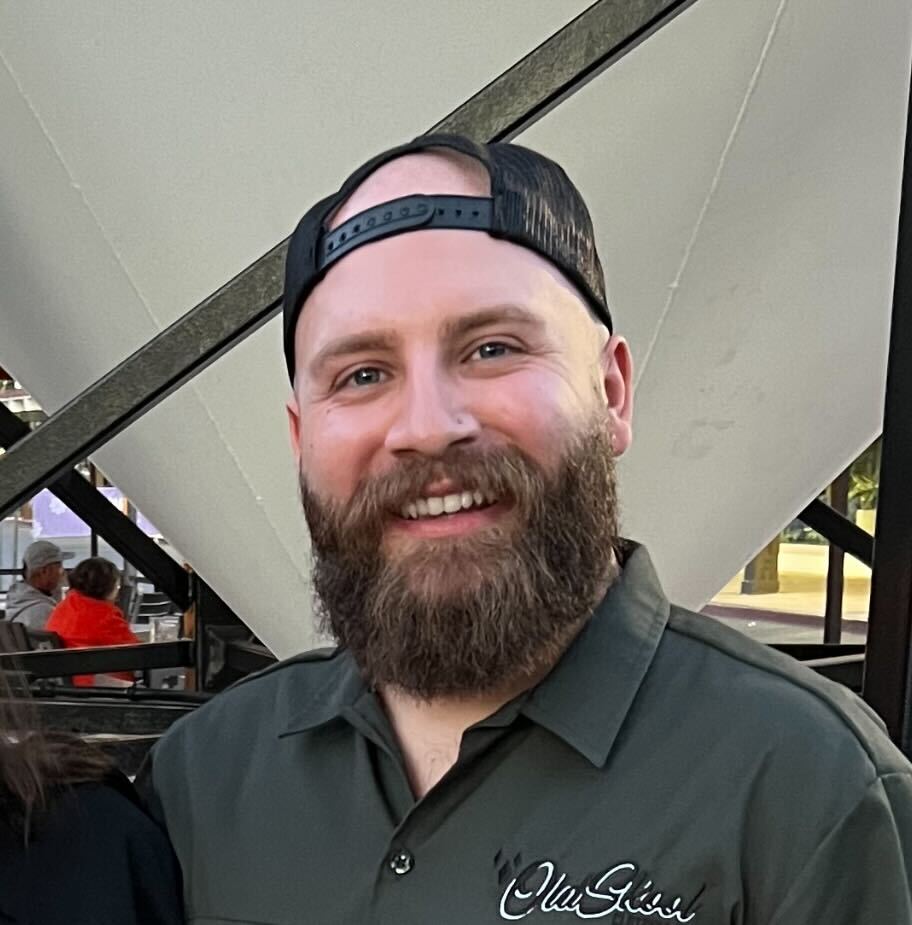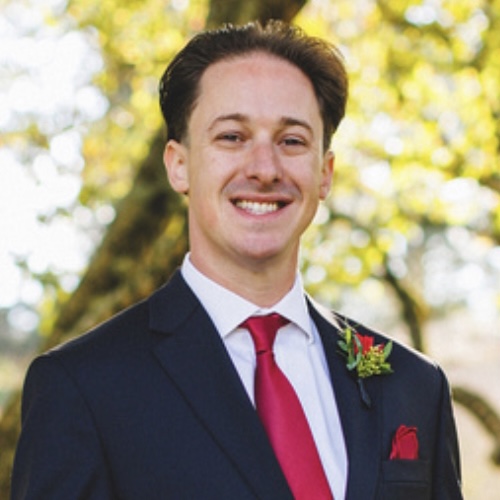 Aftermarket bumpers are a popular modification for pickups of all shapes and sizes, including your midsize Toyota Tacoma! These rugged, tubular steel, plate steel, or aluminum bumpers offer several benefits over your Tacoma's thin, stamped steel factory bumpers and flimsy urethane covers, including enhanced durability, rugged styling, multiple accessory mounts, and more! 
Unfortunately, the bumper market is incredibly oversaturated; every company manufactures its own plate steel base bumper, and most offer multiple styles, finishes, and configurations! With so much variation, how are you supposed to narrow your options to a single style, let alone a brand and model? 
Luckily, the experts at RealTruck are here to help. In this guide, we cover the difficulties of choosing aftermarket bumpers for your Tacoma, including sifting through the various styles on the market, what characteristics make for a quality aftermarket bumper, and some of our favorite offerings on RealTruck! By the end of this guide, you'll have a far better understanding of what goes into selecting a bumper, and may even have your eyes set on a product!
Why Install Aftermarket Bumpers?
Aftermarket bumpers may seem purely aesthetic, but they offer far more benefits than just improving styling! Let's cover the main reasons you should install aftermarket bumpers on your Tacoma.
Accidents happen, whether you're zooming through a crowded parking lot to snag a shady space or crawling through a tricky trail section. If you happen to smack your Tacoma's front or rear end on an unsuspecting tree or shopping cart, having an aftermarket bumper practically guarantees less damage than if you'd been running your Tacoma's factory bumper. 
Factory bumpers aren't necessarily the sturdiest products on the market; they utilize light-gauge steel base structures and molded urethane covers to cut weight. Unfortunately, these materials don't fare well in even the slightest impact. On the other hand, aftermarket bumpers feature rugged, fully-welded plate steel constructions for superior impact resistance, better protecting your Tacoma's frame, body, and passengers in a collision.
Whether you're crawling through treacherous terrain or over speed bumps at the local supermarket, increased tire clearance is always a plus. Factory bumpers are engineered to accommodate factory wheel offsets and tire sizes, typically under 32 inches for Tacomas. That's why, even after lifting your Tacoma, you may be limited to similar sizes to prevent rubbing, and that's just on the street! While articulating on the trail, clearance is even more vital! 
Aftermarket bumpers feature high-clearance designs, allowing you to stuff a larger tire on your Tacoma without rubbing the body. They also promote articulation and ground clearance, two essential factors for wheeling.
Improved Approach & Departure Angles
Another benefit of low-profile, high-clearance bumpers is their effect on approach and departure angles. These values refer to the maximum angle of an obstacle that your vehicle can ascend or descend, which directly correlates to the size of its bumpers and the distance from the bumper to the ground. 
The higher the approach or departure angle, the more capable your Tacoma is!
In stock form, your Tacoma doesn't have many options for accessory mounting. It's nearly impossible to mount auxiliary lights, recovery shackles, or winches in the factory bumper without drilling holes or fabricating custom mounts. By comparison, many aftermarket bumpers come with various accessory mounts built in, including mounting tabs for auxiliary lights, winch plates, and D-Ring shackle lugs!
Popular Bumper Styles
When selecting a bumper for your Tacoma, you'll need to consider which style best suits your needs and aesthetic preferences. We carry several bumper styles for the Tacoma, all of which are outlined in our piece, Best Aftermarket Bumpers for the Toyota Tacoma. However, let's take a quick look at some of the top bumper styles on RealTruck.
Base bumpers are simple, streamlined, and stylish, featuring a sleek plate steel body without additional guards, push bars, or tubular hoops. These bumpers often include mounts for various accessories, including winches, off-road lights, and shackles, bolstering functionality on the trail. 
The term "base" likely refers to the bumpers' simple appearance; however, it may also refer to base bumpers being the building blocks for other styles, like Bullnose, Grille Guard, and Prerunner, which are essentially base bumpers with integrated guards. 
Some of our favorites include the Steelcraft Fortis HD Front Bumper and Fab Fours Premium Rear Bumper, two sleek, heavy-duty plate steel bumpers offering exceptional impact resistance and styling.
As previously mentioned, bullnose, grille guard, and prerunner bumpers are essentially base bumpers with additional guards, each featuring a different style offering different levels of protection. For instance, bullnose bumpers, like the Steelcraft Fortis HD Bullnose Front Bumper, feature a single, low-profile hoop welded to the bumper, stylistically similar to a bull bar.
Alternatively, grille guard bumpers, like the Ranch Hand Midnight Series Grille Guard Front Bumper, feature an integrated grille guard, providing comprehensive front-end protection. Lastly, pre-runner bumpers, like the Fab Fours Matrix Pre-Runner Front Bumper, feature a built-in tubular pre-runner guard for added impact resistance and desert-racer-inspired styling.
Modular bumpers, like the Westin Pro-Mod Front Bumper, feature a design similar to base bumpers; however, they feature one major difference: their construction. Compared to base bumpers, which are welded into a single piece, modular bumpers ship in multiple sections that bolt together during installation. This modular design allows for quicker, less expensive shipping and simpler installation. 
Tubular bumpers are manufactured from tubular steel, resulting in a low-profile, rugged aesthetic that's incredibly stout. Tubular bumpers are often used in demanding motorsports where maximum clearance and strength are required, like high-speed desert racing and rock crawling. 
Some of our favorite tubular bumpers for the Tacoma include the pre-runner-inspired N-Fab RSP Textured Black Prerunner Front Bumper, the low-profile Westin Outlaw Front Bumper, and the matching Westin Outlaw Rear Bumper.
Which Bumper is Right for You?
There are a few considerations when selecting your ideal bumper(s), including:
Your Tacoma's primary use

Your preferred style

Your desired level of protection

Your budget

Ease of installation
Beginning with your Tacoma's primary use, it's important to determine your pickup's main purpose. Is it a dedicated overlander/wheeler that'll benefit from the added protection, clearance, and accessory mounting of a grille guard, bullnose, or prerunner bumper? Or will a modular or base bumper mesh better with your daily-driven Tacoma? Determining your Tacoma's primary use is the first and most important consideration, as it informs your needs and expectations from an aftermarket bumper. This factor also overlaps with your desired level of protection, as a dedicated off-roader likely requires more impact resistance than a daily-driven Taco.
Next, let's discuss stylistic preferences. Do you prefer the ranch styling of a grille guard bumper? Perhaps you're a fan of the minimalistic appearance of a base or tubular bumper? Regardless of your preference, any bumper that suits your needs is fair game! When shopping on RealTruck, be sure to select the style facet(s) in the left-hand column that best suits your taste.  
While we all may dream of an unlimited budget, a rare few have that deep of pockets. As a result, most auto enthusiasts are limited by budgetary constraints. Depending on the brand and style, some bumpers are far less expensive than others; for example, modular bumpers are typically a less expensive alternative to base bumpers, providing similar aesthetics at a cost-effective price point. 
Lastly, let's cover the ease of installation; some bumpers are simply easier to install than others. Modular bumpers tend to be easier for solo installations, considering their lightweight, multi-piece construction; however, most other styles are approximately the same weight, requiring an extra set of hands to line up the mounts without scratching your paint. Luckily, most aftermarket bumpers offer simple bolt-on installation; no cutting, drilling, or modifications are required! 
Ultimately, whichever bumper suits your needs, appeals to your aesthetic preferences, and falls into your budget is the right product for you! For any additional questions or product inquiries, don't hesitate to contact our knowledgeable staff!
Join over 2 million RealTruck people
Get exclusive savings, insider information, and the latest RealTruck articles sent straight to your inbox.