Best F150 Wheels and Beyond 
Originally published on Sep 15, 2022 | Updated on Aug 17, 2023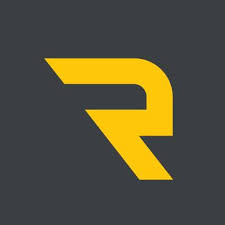 Written by
 RealTruck Expert Team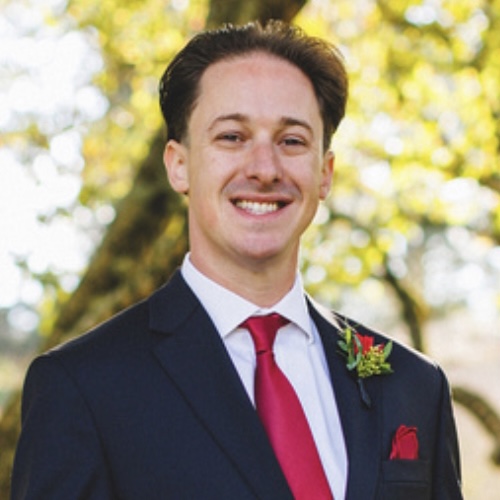 A Ford truck wheel guide for all styles and aftermarket looks
When you finally get your dream truck, it's only natural to start thinking about upgrading the wheels. Just as a nice set of shoes complements an outfit, the right set of wheels could be the most important step in upgrading your truck or SUV. At RealTruck, we stock all the best Ford F150 wheels and rims. Customizing your F150's look with the advantage of having every size and style of wheel or rim available at your fingertips, you'll be sure to find your perfect wheels for the jobsite, the truck show, or anywhere in-between. Here are some tips to get you started down that road of aftermarket wheels, whatever's in your driveway.


Ford F150
With so many customizable options in terms of powertrain, bed and cab, the F150 is a truck that can do it all. We know that if we're stocking the best F150 rims, the best F150 wheels and plenty more great parts that fit the F150, we're on the right track for our customers who demand the best for this truck and others. Of course, there's plenty of demand for great parts (including wheels) for all sorts of makes and models, and we stock them all. The best Ford F150 rims just happen to be a pretty great place to start the conversation, so let's talk wheels!


Aftermarket Wheels
Today's wheel selection is a dizzying array of possibilities, ranging widely from classic looks to much more modern, eye-catching designs. With wheels, it's not all about looks though. Changing them can dramatically alter your vehicle's driving characteristics, so it's important to understand how a new set of wheels will impact your ride, particularly if you're planning on making significant alterations in size. More on that later, but the point is that RealTruck staffs seasoned truck experts. They're a phone call, email or live chat away from helping you out.


Selection
At RealTruck, the best Ford F150 wheels come in a wide variety of styles, finishes and prices. Of course, we've got an incredible selection of wheels for any truck or SUV, whether it's a Ford F150 or anything else! With great brands like American Force, Fuel, TIS, Mayhem, Raceline, Method, Hardrock, Vision, Venomrex, Hostile, Motegi, Ion, OE, Ultra, Icon, Motiv, Moto, Black Rhino and many more, there's a safe bet you'll find whatever wheels you need at RealTruck. 


Our Top F150 Wheel Picks
There are literally so many wheels to choose from. We get it. It can be more than a little overwhelming. In case you're looking for a suggestion, here are our top F150 wheel picks:
Looking for a unique, layered design that showcases both machined aluminum and black? The Moto Metal MO970 is your wheel. Its many benefits include a machined-and-black finish with multiple offsets, diameters and bolt patterns available. Cast in heavy duty aluminum, it includes a limited lifetime warranty.
If you're going for total blackout but still want a modern, impactful design that's likely to turn heads, the Vapor from Fuel might be what you're looking for. Its six spokes cast in aluminum with a matte-black finish comes in a variety of sizes and offsets with a limited lifetime warranty and is sure to make an impression.
If you know your Ford history, you know the impact Carroll Shelby had on racing and muscle car culture. Here's your chance to outfit your F150 with a sleek, modern look that nods to Shelby's legendary influence. With a gloss finish, concave face and six spokes in flow-formed cast aluminum, you're ready to roll.
Motivations and Options
There are many reasons you'd want to consider a new set of aftermarket wheels. Maybe you're adding fender flares or want to make room for bigger tires? Maybe you added a lift kit and are ready to take the truck to a new level, literally? Maybe you're just bored with what came from the factory and ready to liven things up a bit. Either way, we're here to help, with options ranging from a variety of designs, weights, materials, finishes, stances and more. You can alter your truck's look dramatically with a set of aftermarket wheels.


Materials and Finish
Cast aluminum, aluminum alloy and steel are three of the most popular wheel materials today. While chrome finishing can add a stunning look, RealTruck offers a variety of finishes including matte black, machined black, bronze, gray, two-tone or even wild colors. Finding the right combination for your truck and your sense of style is as easy as browsing our site.


Size
When upgrading to aftermarket wheels, very few people choose to get smaller wheels than those that came from the factory. There's a reason for this, and it has to do with brakes. Brake system components must fit into the inward-facing side of rims, and compromising this space for a smaller wheel could result in your brake system being damaged or functionally challenged. However, keep in mind that as the size of your wheel selection increases, the sidewalls of the tires available to fit that rim decreases. A shorter sidewall makes for a stiffer tire, too, so it's good to realize that there's more to the size of your wheel choice than how it looks. A typical F150 wheel size ranges from 17" to 22" in diameter, with a 6x135 bolt pattern, for example.


Application
Though many people choose to upgrade their wheels primarily due to a concern for a certain look, it's worth considering what you intend to do with them. If you do a lot of off-roading, it might be pretty obvious that you don't want the stiff, narrow tires that accompany huge rims. On the flipside, if you keep your truck on the pavement and love giant wheels, you might love these tiny tires. Then again, if you're planning on hauling much of anything heavy, you might reconsider. Off-road, or even on pavement with a heavy load, you'll want more air in those tires.


Beadlocks
Beadlocks are a cool feature, particularly when you're driving off-road with lower air pressure for increased traction on rough and varied terrain. Beadlocks help make sure your tire doesn't pop off the bead by clamping it into place. Keep in mind though that Beadlocks aren't street legal, which has led to a rise in imitation beadlocks designed to deliver their aggressive look, legally. While some aftermarket wheels include beadlocks, more include the imitation version.


Price
Mostly, adding running boards is a net-positive decision, but you should be aware of a few potential drawbacks. If you're big into offroad adventuring, you may lose a bit of your ground clearance, which technically could compromise your flexibility when blazing trails across the wild backcountry. You'll also be adding some weight, which should be factored into your overall payload capacity, especially if you're hauling at or near that peak.
Shop Now
RealTruck is your home for the best products to outfit your build for unforgettable adventures.
See More Wheel & Tires Articles Here...
Join over 2 million RealTruck people
Get exclusive savings, insider information, and the latest RealTruck articles sent straight to your inbox.