Best F150 Tires, and Beyond
Originally published on Sep 15, 2022 | Updated on Aug 29, 2023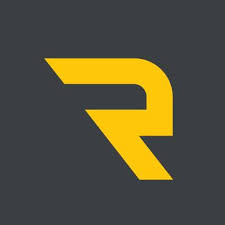 Written by
 RealTruck Expert Team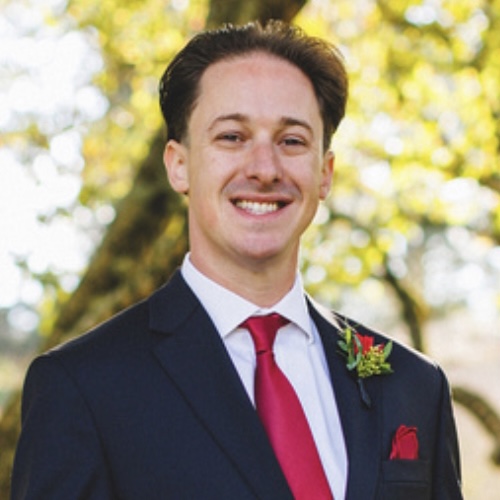 Whether you need all-terrain, mud-terrain, winter or summer tires, at RealTruck, we can help you upgrade your ride with the best F150 tires for your truck. Even if you're not looking for the best Ford F150 tires, RealTruck experts are standing by to help you configure whatever truck or SUV you're outfitting with the best possible tires for your needs, within your budget. For more about what to keep in mind when you're tire shopping, please read on!
If you're after the best Ford F150 all-weather tires, or the best Ford F150 all-terrain tires, you're reading the right article. After all, the F150 has a slew of awards lined up after its name and offers a great balance of performance and capabilities at a reasonable price. Don't let the F150's dominance limit your imagination, though. We aim to please, stocking well over a million parts for just about every truck and SUV on the roads, including tires for any occasion, for any truck or SUV.
Choosing the right tire for the job hinges on where and how you drive your vehicle. Are you crashing through the outback, climbing mountains and carving through the backcountry, or do you simply prefer a pickup truck on your daily commute via the interstate? Perhaps you're a weekend warrior with an appetite for off-the grid adventure after a long work week? Whatever you do, whether it's focused on pavement, mud, or a little bit of both, there's a tire for that. Shopping for tires at RealTruck is ideal, not only because we stock every tire you could ever need (and much more for your truck or SUV), but also because we have tons of truck experts standing by to help whenever you need us.
If you're shopping for the best F150 tires, it's easy to feel a little overwhelmed by all your choices. That's why we've put together a list of our top F150 tire picks, to help you decide:
With one of the deepest tread depths on the market, the Falken Wildpeak A/T3W is designed for rugged off-road readiness that won't compromise on the pavement. Packed with innovative tech like its silica tread compound and patented 3D Canyon Sipes, the A/T3W is ready for severe snow conditions.
With its aggressive all-terrain traction for all seasons, 20% tougher sidewalls and longer on- and off-road tread life versus the previous model, the T/A KO2 is ready for anything. With massive tread blocks, improved rock traction and CoreGard Max tech…meet the toughest all-terrain tire BFGoodrich has ever sold.
With its spiral-wound construction for an aggressive yet smooth and quiet ride, the Grappler features a reinforced block foundation for added rigidity and flex reduction. Tread and sidewall construction add to off-road performance, while shoulder grooves and lugs provide better traction with computer-simulated tread design.
The F150, like many trucks, comes in a wide variety of configurations, with different trim levels that include different wheel and tire sizes, as well as differing tire types designed for different driving conditions. There are many tire possibilities for each combination of trim, wheel size, tire size and tire type. At RealTruck, you're sure to find the best Ford F150 summer tires, the best Ford F150 winter tires, or basically any tire you need for any application. We stock great tire brands like Nitto, Falken, BFGoodrich, Toyo, Cooper, Fuel, Fury, General, Atturo, Mickey Thompson, AMP, Michelin, RBP, Ironman, Yokohama, Kumho, Nexen, Milestar and more. 
Most tire purchases can be narrowed down into a few application categories based on your driving habits and what you expect to use the tires for primarily. These categories include:
All-Terrain/Heavy Duty: If your goal is to prioritize traction when off-roading with superior durability, here's your category. Look into hybrid versions for increased comfort and less noise.

Performance: These tires are all about enhancing the way your vehicle handles. If you enjoy a sporty feel and a responsive tire with better traction, this is your tire category. However, what you gain in handling you lose in tread life, with slightly reduced comfort.

Touring/All-Weather: Made to last in a general use category, touring or all-season tires offer solid traction in wet and dry conditions, a smooth ride and longer tread life. While they perform well in colder conditions, they lack the traction of dedicated winter tires.

Winter/Snow: You may not have known that winter and snow tires are made with a different kind of rubber designed for maintaining its grip and pliability in colder climates. Their unique tread patterns also help make navigating and stopping on icy roads safer.

Highway/HT: Highway (or HT) tires are built primarily for comfort on the road in most conditions. If you're not expecting to do any off-roading and value a comfortable ride over other factors, a highway tire is probably the perfect choice for your truck or SUV.
If you still have stock wheels on your truck, check your door jamb sticker or your owner's manual for clarity on optimal tire inflation. For example, the average Ford F150 with stock wheels and tires recommends 35PSI per tire. Once you start adding larger aftermarket wheels and/or tires, however, that pounds-per-square-inch inflation recommendation may require more air. Most tires include an optimal range, printed right on the side, so you'll never forget.
Looking for the best Ford F150 mud-terrain tires? If you're thinking of building a real monster truck, complete with a lift kit and really big wheels and tires, remember that RealTruck stocks those big ones, made for muddin'! It's tough to argue that these monster mud tires don't complete the monster-truck look. If that's what you're after, nothing else will do!
Knowing when to replace your tires depends on two key factors: years and miles. Pay attention to the mileage rating that your tires offer when you purchase them, as some are rated for tens of thousands of miles more than others, depending on what you get. Also keep in mind that most tires break down after five years or so, even if you haven't approached the peak mileage rating. While you're at it, don't forget to keep an eye on a third factor – your tread. If it starts to look a little too worn down, it might be time to take your truck in for some new road rubber.
Shop Now
RealTruck is your home for the best products to outfit your build for unforgettable adventures.
Join over 2 million RealTruck people
Get exclusive savings, insider information, and the latest RealTruck articles sent straight to your inbox.