Originally published on Sep 15, 2022 | Updated on Aug 29, 2023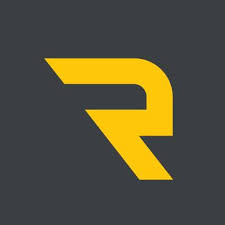 Written by
 RealTruck Expert Team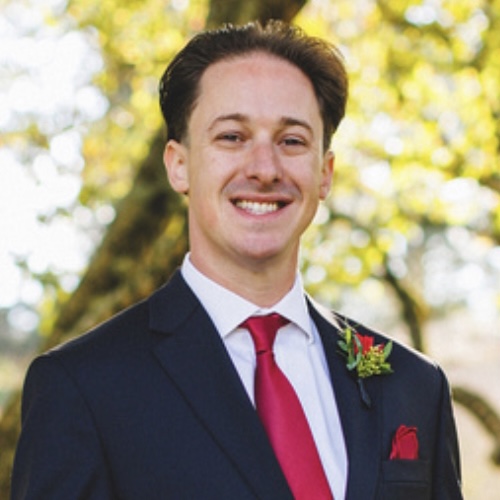 There's no better place than RealTruck to find the best F150 nerf bars, running boards and hoop steps. With more than a million products, including nerf bars for every year, make and model – in stainless steel, aluminum or ABS – you're sure to find the best Ford F150 running boards, nerf bars and hoop steps – or top-shelf options for whatever else you're driving. Whatever vehicle you drive, you might be seriously considering a set of nerf bars, for a variety of reasons. If so, you'll want to check out our primer, with all you need to know about nerf bars.
A nerf bar has nothing to do with foam darts, squishy footballs or alcoholic beverages. It's a popular truck accessory designed to give truck (or SUV) drivers and passengers an extra step or foothold between the road and the cab. This extra step is helpful when entering or exiting a truck, particularly for those who aren't very tall or those who want to put a little less strain on their knees and backs. Even tall folks appreciate an extra step sometimes. Nerf bars typically come in aluminum or steel, and they're available in various styles, colors and designs.
We stock a huge variety of nerf bars. With brands like Ionic, Havoc, N-Fab, Westin, Raptor, Iron Cross, APS, Go Rhino, RBP, Ranch Hand, Dee Zee, GEM, Aries, Steelcraft, Lund, Smittybilt, Realstep, Hammerhead, Fab Fours, Rugged Ridge, Rampage, Vanguard, Paramount, Bodyguard and more, you're sure to find the best Ford F150 nerf bars, hoop steps and running boards.
With so many choices, it's natural to feel a little overwhelmed, which is why we've put together a few of our top nerf bar picks. The following are excellent choices we recommend for your F150:
A 5-inch, cab-length nerf bar with step pads for each of your truck's doors, this set comes with custom no-drill mounting brackets and hardware, in powder-coated gloss black finish (with a three-year warranty) or polished stainless steel (with a limited lifetime warranty) and can be installed in about an hour.
Combining elements from N-Fab's podium and step systems, these are made from heavy duty two-inch steel with a textured black powder-coating, including plastic endcaps to protect from corrosion, a wide step plate, solid traction, welded mounting brackets and a limited lifetime warranty with five-year finish coverage.
Made in the USA, Iron Cross nerf bars offer great traction because the step pads are embossed into the steel. Made to last, these durable, UV resistant nerf bars come with all you need for easy installation at home, bolting onto the rocker panel of your Ford F150, with a five-year warranty.
Versus Running Boards or Side Steps
While a running board is a long, flat step that sticks out a bit farther from the body, nerf bars are shaped more like tubes and tend to align more closely with the cab. Most nerf bars have step pads built into the tubes for each door in the truck. Side steps eliminate the full cab-length bar and consist of the step by itself, which offers more flexibility in terms of placement and takes up less space but requires drilling for installation.
Cab-Length vs Wheel-to-Wheel
This one's self-explanatory, as a nerf bar that extends for the length of the cab is considered cab-length, while a nerf bar (or running board) that extends the entire length of the chassis between wheels is known as a wheel-to-wheel model. This longer version of the nerf bar or running board is handy because it can also be used for easier access to the bed of the truck.
It seems counterintuitive, but nerf bars were first used on racecars, designed to protect the car and driver when other cars would "nerf" or bump up against them during a race. Over time, the purpose of the nerf bar changed to align more closely to that of the running board or sidestep, existing primarily as an extra step to help drivers of bigger trucks and SUVs get in and out of the vehicle. However, they can still help protect you and your ride when another driver nerfs you!
Compatibility and Installation
Always confirm compatibility before making a purchase for an aftermarket part. At RealTruck, we make it easy. You can always start your shopping experience by plugging in your year, make and model, and we'll serve up only parts that fit your truck, eliminating the others from your search results. You can save money by installing nerf bars yourself. Most can be installed with standard tools and no drilling, but you can always have a shop take care of installation for you.
Stability, Protection and Accessibility
While the running board's long, flat surface is likely the most stable surface for stepping up into and down out of a truck or SUV cab, a heavy-duty, tubular nerf bar offers the most protection from sideswipes or "nerfs" from other vehicles. Either choice offers enhanced accessibility.
Mostly, adding running boards is a net-positive decision, but you should be aware of a few potential drawbacks. If you're big into offroad adventuring, you may lose a bit of your ground clearance, which technically could compromise your flexibility when blazing trails across the wild backcountry. You'll also be adding some weight, which should be factored into your overall payload capacity, especially if you're hauling at or near that peak.
_______
Rest assured that we'll always stock all the best F150 nerf bars, best Ford F150 running boards and best Ford F150 hoop steps, along with a mind-boggling selection of other bestselling truck upgrades and enhancements, no matter what sort of truck or SUV you're shopping for.
Shop Now
RealTruck is your home for the best products to outfit your build for unforgettable adventures.
Join over 2 million RealTruck people
Get exclusive savings, insider information, and the latest RealTruck articles sent straight to your inbox.