The Best F150 Fender Flares
Originally published on Sep 14, 2022 | Updated on Aug 23, 2023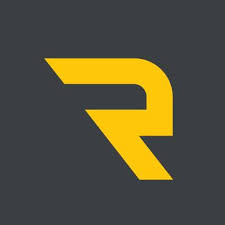 Written by
 RealTruck Expert Team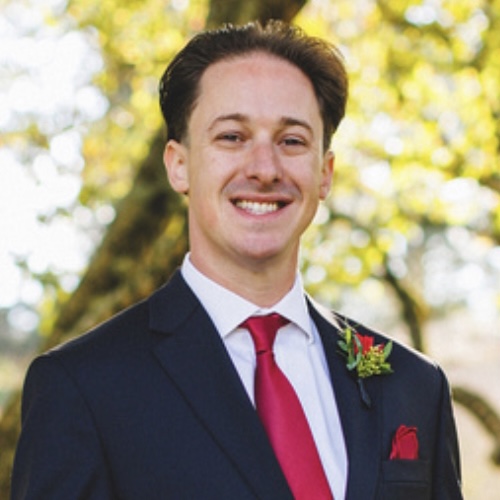 Considering fender flares? You're in the right spot. Some like their rugged, big-tire-enhancing looks. Others prefer the protection they offer a truck's wheel well-adjacent paint and body from the hazards of gravel, dirt and other road debris. Some like adding them for both reasons. Either way, fender flares fit over your wheels for a little extra protection from what may come flying at your truck from the road or trail. From bolt-on, extra-wide and pocket styles to the best fender flares of any kind, RealTruck has you covered. 
Why do we stock all the best F150 fender flares? Fair question. Stock trucks, like a late-model F-150, come with a fairly plain stance, so upgrades are pretty popular. After you've decided to upgrade your wheels and tires, those factory fenders just aren't going to cut it. Since there are more F-150s on the road than any other domestic pickup, it's a great example to run with. Adding flares to your F150 adds a rugged aggressiveness to the overall look of your truck, but that doesn't mean they're not useful. Fender flares are a great example of the perfect marriage of form and function, protecting the truck while making it look even tougher!
Top F-150 Fender Flare Picks
When you're browsing through all the best Ford F150 fender flares, it's easy to get a little overwhelmed by all your choices. Don't worry – here are a few of our top recommendations:
Made from strong, high-impact acrylic to be both UV resistant and rust-proof, EGR OEMs can be painted or left black. They install easily without drilling and add up to 1.25" of tire coverage. A smooth, original equipment manufacturers look is a simple, popular upgrade that's made in the USA and comes in sets of four.
If your truck didn't come with fender flares or you're ready for an upgrade, Bushwacker OE style flares are a great way to protect your truck and add a bit of a coolness factor that may have been lacking. Built to last from Dura-Flex 2000 ABS, with a matte black finish and a low profile, these won't fade away.
If you need a little extra coverage than the OE Style Bushwacker fenders offer, consider the Extend-A-Fender model, designed to complement oversized tires, with all the benefits of the lower-profile model, but this time with a little extra coverage where you need it most. Meet local ordinances while protecting your truck with an awesome new look that comes in sets of two or four.
Although other materials can be used, most fender flares are typically made from one of three standards for fabrication. Deciding which is best for you could hinge on budget or aesthetics.
Plastic/ABS: Well-made and long-lasting, ABS plastic flares are the most solid choice among truck owners.

Metal: While uncommon on modern vehicles, metal fender flares are occasionally used on older and custom applications.

Rubber: Usually sold as a cut-to-fit option, rubber fender flares are exceptionally rare to see on trucks.
Before deciding on a set of fender flares, consider how and where you drive your truck or SUV. While dedicated off-road enthusiasts tend to embrace extended flares, every version has its own aesthetic benefits. Depending on where you live, you may need to take local ordinances governing tire coverage into account as well. After thinking over your intent for use, go with a look you're sure to like.
Several types of fender flares are available in the aftermarket. Everything depends on how you're using your truck and what you want it to look like. Versions to consider include these:
Street: If you're interested in a low profile that boasts a bit more eye-catching look than what came from the factory, here's a minimalist option with stylistic enhancement.

Pocket: Drawing a little more attention, the pocket fender flare refers to indentations in the flare itself, around the anchor points, making the bolts look recessed. We'll always stock the best Ford F150 pocket-style fender flares, alongside so many others.

Bolted: Appealing to off-roaders, the bolted (or bolt-on) fender flare tends to look more mechanical than other options, for an industrial feel that appears ready to tackle rugged offroad environments. Check RealTruck for the best Ford F150 bolt-on fender flares.

Cut-out: Arguably even tougher looking than the bolted version, cut-outs feature visible separation between sidewalls and bolts, for a more spaced-out, even chaotic look.

Extended: Though extended (or extra-wide) fender flares are taller, wider and built for maximum big-tire coverage, in general they resemble the look of the factory-installed fender flares, but reimagined, oversized. At RealTruck, we always stock the best Ford F150 extra-wide fender flares, along with plenty more for all sorts of trucks and SUVs.
Fender flares are built to endure UV rays, extreme temperatures, and low-speed impacts. Consider brands that offer a variety of models with a focus on holding up in rough weather and an overall approach to longevity. RealTruck offers high-quality products from Bushwacker, EGR and SPEC-D. Most brands are easily installed DIY-style if you're handy with a wrench and/or socket set. If not, most body shops and custom truck outfitters can install yours for a nominal fee.
While it's true that fender flares can hide rust and other damage you're trying to conceal, it's also true that additional rust and corrosion can occur underneath your fender flares due to leftover and lingering water, various salts and other road-treating chemicals and other leftovers from adventures past becoming trapped between the truck chassis and the flare. Luckily, this is less likely in aluminum alloy trucks like the F150, but nonetheless it is a possibility of which you should be aware. The best way to prevent this unwanted buildup is to remove your fender flares for regular cleanings or to select fender flare models with weatherstrip seals.
There's a wide range of fender flare pricing, from less than $50 to nearly $2,000 for a complete set of four flares. Many of the factors we've already discussed have an impact on price, including materials, application, brand, quality, version, finish and recommendations for use. For expert input on your fender flares decision and any other truck outfitting concerns you may have, talk to a truck-outfitting specialist at RealTruck, today.
Join over 2 million RealTruck people
Get exclusive savings, insider information, and the latest RealTruck articles sent straight to your inbox.