The Best F150 Bed Liners and More
Originally published on Sep 15, 2022 | Updated on Aug 23, 2023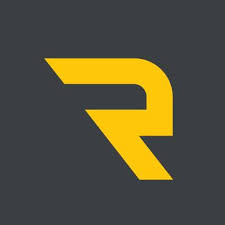 Written by
 RealTruck Expert Team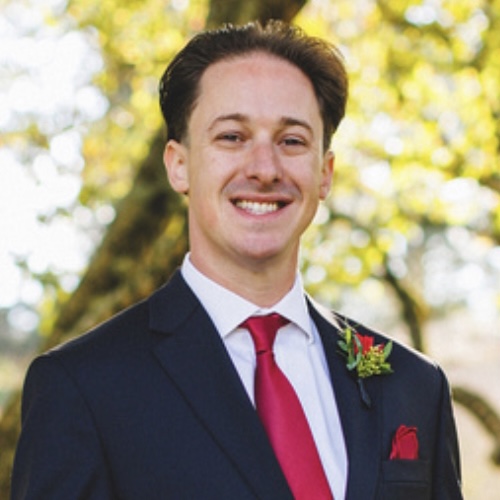 Considering a truck bed liner? Most people buy a truck because they want to haul things, but some people just love the look of their truck and want to keep the bed in perfect condition. Nothing's wrong with either approach, but a bedliner can help with both. Even if you're not using it to haul cargo, just about anything can damage your truck's bed, including the sun, birds and weather. Made of durable polypropylene, molded foam, heavy duty polyurethane rubber or hard plastic, a bed liner will cover and protect your bed, save your gear and cleanup with ease. No matter which you choose, you'll spend an hour or less on installation for most trucks.
Avoiding dents, stains, scratches and rust protects the paint and preserves your truck's value. A bed liner also adds welcome traction for climbing into (or out of) a wet bed when you must. Let us also not forget to stress how a lined truck bed is easier on the knees. A good bedliner can keep your cargo from shifting when you're on the move, which can protect both cargo and bed. Some trucks come with bedliners, but there's a robust aftermarket with many choices. In addition to all the best F150 bed liners available, you'll find most any sort of bed liner you need, for any truck, today at RealTruck.
Top F-150 Bed Liner Picks
With many options to choose from among a variety of the best F150 bed liners available, you might be interested in our recommendation, which is why we've put together these top picks:
The full bedliner from Bedrug protects your truck bed, attaching with industrial-grade hook-and-loop fasteners. Made from durable heavy-duty polypropylene, it will not fade and is impervious to damage from chemicals like battery acid or bleach. It can be shoveled, swept or even pressure-washed for easy cleanings.
This bed mat sports Weathertech's proprietary thermoplastic elastomer blend, making it UV resistant which keeps it flexible over years of tough use. This is a bed floor protector, so the side of the bed remains uncovered. It is easy to roll it out into the bed and attach to the floor with provided hook and loop disc fasteners. This is a high-quality option.
Born from the same full bedliner breed as the cousin above, the Impact model included a 3/4" polypropylene foam backing that provides improved impact resistance to the truck bed, cargo, and your knees as you get in and out of the truck.
When selecting products to carry, we're always mindful of reputation, value, accessibility, versatility, cost and durability, and we always want to offer a large selection for discerning customers. In addition to carrying the best Ford F150 standard bed liners, we carry a wide selection of excellent bed liners for Fords, from reputable manufacturers like BedRug, Husky, WeatherTech and Al's. RealTruck is your ideal destination for the best Ford F150 bed liners, whether your bed is short, standard or long! Our business is keeping your truck perfectly outfitted.
One of the most common and popular bed liners is the drop-in model. Typically carpeted, rubber or plastic, they don't require sanding, install quickly and are affordable. They also make thorough cleaning less of a headache due to how easily you can take them on and off, all by yourself. A corrugated bottom section on most drop-ins allows for airflow, impact absorption and water outlets. Drop-in bed liners are not always a tight fit, even when model-specific, and traction improvements might be minimal, as some are less textured than others, but if you're looking for a practical, well-designed, simple and easily manipulated solution for most truck bed protection needs, the drop-in model is one of your most likely solutions.
Though they require a comprehensive in-bed sanding (down to primer or bare metal) before installation and many people choose to have a professional do this work for them, a spray-in (or spray-on) bed liner is a heavy-duty, albeit more expensive bed-lining solution, if you're accounting for the labor you'll need to put in to make this one worth your while. Composed of a textured, heavy-duty coating applied directly to your truck bed in durable layers, the spray-in bed liner is best for those with older trucks that already show signs of wear and tear. The thick layers result in a coarse texture that's great for discouraging cargo slippage, but be careful with finely finished furniture, as this coarseness can act like sandpaper if delicate cargo isn't secured firmly.
If you're looking for the best Ford F150 short bed liners or the best Ford F150 long bed liners, you're in the right place. The F150 is a good standard to measure by when we're talking trucks. It's made of aluminum as of the last several model years, which is good news if you're worried about those scratches in your bed starting to rust…because they won't.
A good bed liner offers thick layers of protection for your truck bed, as well as its paint and finish. It's also a great way to add traction to keep cargo from sliding on slippery surfaces, thus decreasing the chance of damage while driving. Anytime you haul items in your truck bed, you're risking damages, not only to whatever you're hauling, but to the truck itself, if you choose to forgo this popular equipment upgrade.
Shop Now
RealTruck is your home for the best products to outfit your build for unforgettable adventures.
Join over 2 million RealTruck people
Get exclusive savings, insider information, and the latest RealTruck articles sent straight to your inbox.