Best Exhaust Systems for the Toyota Tacoma
Originally published on Sep 11, 2023 | Updated on Sep 11, 2023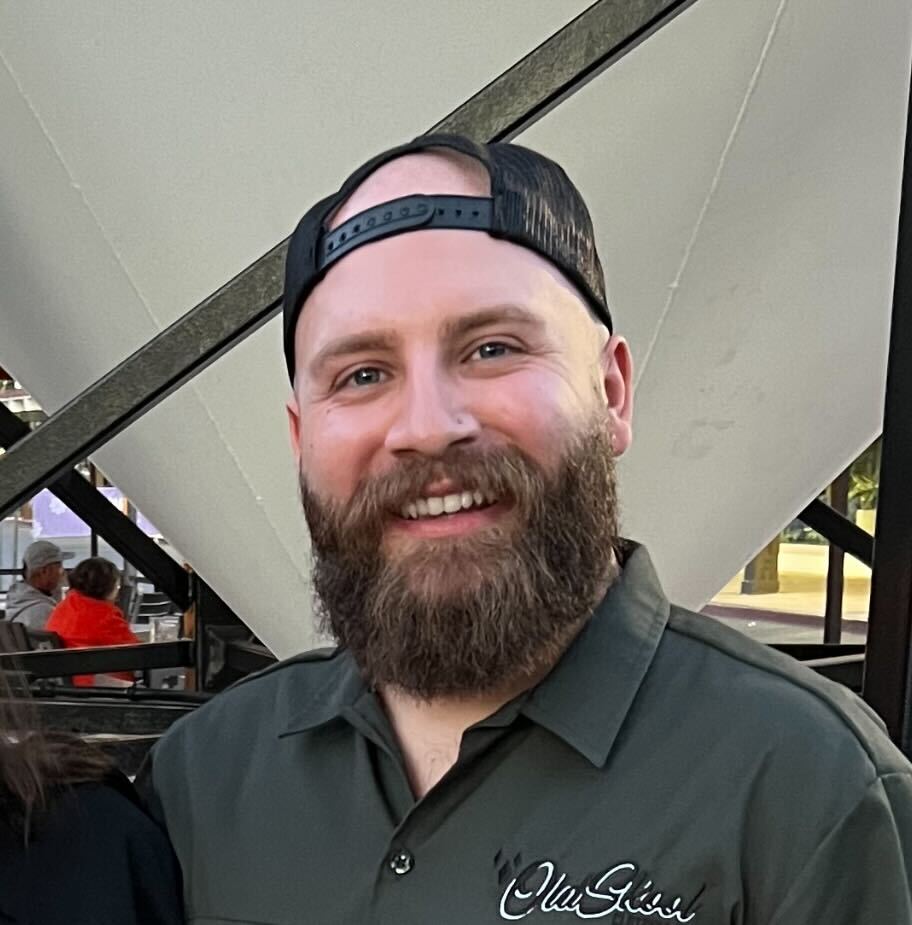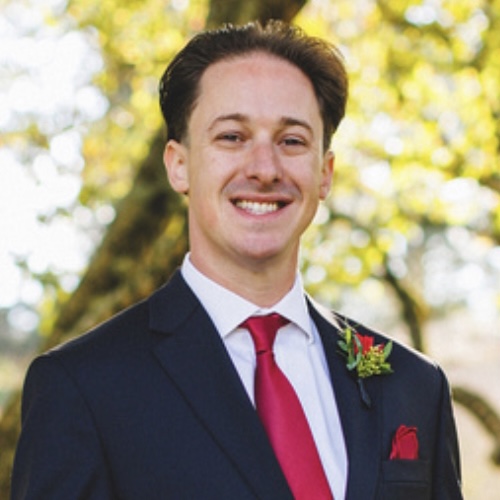 Are you looking for more performance and a deep, aggressive tone from your Toyota Tacoma's exhaust? Then consider ditching the restrictive factory system for a high-performance replacement on RealTruck! We offer several exhaust systems for the Toyota Tacoma, featuring countless benefits over the factory-installed piping, mufflers, and resonators, but which setup is right for you? 
In this guide, we're tackling the topic of Toyota Tacoma exhaust systems, including the benefits of installing an aftermarket exhaust, the various exhaust system types, and our top products for the Tacoma.
Why Install an Aftermarket Exhaust System?
Tacoma owners install aftermarket exhausts for several reasons, though the three primary justifications are performance, aesthetics, and sound quality.
Performance
Aftermarket exhaust systems capitalize on the notion that, to generate the most power, your Tacoma's burned exhaust gasses must escape the cylinder heads rapidly, allowing room for more fresh, dense air on the next intake stroke. Unfortunately, factory exhaust systems can be restrictive due to their use of small-diameter piping, restrictive oversized mufflers, and unnecessary bends. 
Instead, aftermarket exhausts utilize large-diameter mandrel-bent tubing and high-flow mufflers/resonators, ensuring unrestricted exhaust flow.
Aesthetics
Aftermarket exhausts don't just perform well, they're also stylish! Most factory exhausts are built from aluminized steel, which holds up fine in dry climates but tends to deteriorate and corrode in cold, wet parts of the country. Not only does this corrosion negatively impact aesthetics, but it can also blow holes in piping and mufflers, leading to raucous exhaust leaks. 
Alternatively, most aftermarket exhaust systems utilize corrosion-resistant stainless steel, which resists corrosion due to its high chromium content for a long-lasting finish. Additionally, most aftermarket exhausts include a stylish exhaust tip, significantly improving aesthetics at the tailpipe.
Sound Quality
Lastly, several Tacoma owners install exhausts to improve sound quality. The engineers at Toyota design the Tacoma's exhaust to be extremely quiet; it's nearly impossible to tell when most modern pickups are even running! 
Aftermarket exhausts allow your Tacoma's factory engine to sing, utilizing high-flow mufflers and resonators that significantly increase decibels without adding excessive drone. However, it's important to note that every exhaust system is different; for instance, the Flowmaster American Thunder Exhaust System is one of the company's loudest on the market, which may produce a tone that's too aggressive for daily drivers. Alternatively, systems like the Borla Touring Exhaust System are quiet, composed, and only slightly louder than factory systems.
Exhaust System Types
There are three primary types of exhaust systems on the market; these include axle-back, cat-back, and header-back. Let's dig a bit deeper into what each of these systems has to offer.
Axle-Back
Axle-back exhaust systems replace only the piping after the B-Pipe, or mid-pipe. These systems are typically the quietest and offer the least performance gains; however, they're also inexpensive and easy to install.
Catalytic-Converter-Back
Catalytic-converter-back exhaust systems are the most popular on the market. These systems replace all piping after the primary catalytic converter, typically located just before the B-Pipe. That means the B-Pipe, resonators, mufflers, and tailpipe all get replaced with high-flow, high-quality components for moderate performance gains and a deep, aggressive exhaust note.
Header-Back
Header-back exhaust systems have become increasingly rare, seeing as most modify your vehicle's catalytic converters, which is against federal and state regulations. These comprehensive systems replace every inch of your Tacoma's factory exhaust, from the headers-back, hence the name. These systems offer the most performance benefits and most significant impact on sound; however, they're also the most expensive.
Top Toyota Tacoma Exhaust Systems
Now that we've covered the benefits and types of Tacoma exhaust systems, let's review our expert's top selections! These systems offer the greatest blend of performance, sound quality, and overall build quality, ensuring a long-lasting exhaust with dyno-proven gains.
The S-Type is the flagship exhaust system from leading manufacturer Borla, offering exceptional performance, aesthetics, and durability. S-Type exhaust systems feature a durable and stylish T-304 stainless steel construction, withstanding even the harshest winters. All systems are available with your choice of black or polished exhaust tips, ensuring a finish that complements your Tacoma's styling. 
The S-Type Exhaust System delivers dyno-proven performance thanks to high-flow mandrel-bent tubing and S-Type mufflers, boosting performance and efficiency. This system also produces a throaty, performance-inspired exhaust note, far removed from the quiet tone of your Tacoma's factory exhaust. 
The Borla S-Type Exhaust System is manufactured in the USA, ensuring next-level quality. Borla has so much faith in its product that it backs each S-Type system with the confidence of a one-million-mile warranty!  
Features: 
Corrosion-resistant T-304 stainless steel construction

Provides a throaty, performance-inspired exhaust note

S-Type mufflers deliver the ideal sound and noise level

Mandrel-bent tubing for smooth, uninterrupted exhaust flow

Dyno-tested performance gains 

Available with polished or black-chrome exhaust tips

USA-made

One-million-mile warranty
The MBRP Installer Series Exhaust System is a high-quality, DIY-friendly exhaust system recommended for warm climates. This premium system utilizes mandrel-bent aluminized steel piping and aluminized steel mufflers, withstanding corrosion in mild climates. MBRP also includes a corrosion-resistant, polished T-304 stainless steel exhaust tip with each Installer Series Exhaust System, cleaning up the tailpipe for a premium appearance. 
The MBRP Installer Series Exhaust System focuses on providing a DIY-friendly design, including a full bolt-on installation without any welding or modifications. Kits include all necessary tubing, mufflers, resonators, clamps, and hardware, ensuring a straightforward at-home installation.   
Features: 
Heavy-duty aluminized steel construction

Mandrel-bent tubing

Dyno-proven performance gains

Moderate exhaust tone

Corrosion-resistant T304 stainless steel exhaust tips

Simple bolt-on installation

Limited 3-year warranty
AWE products are dedicated to quality, and the FG Exhaust System is no exception. Each FG system is constructed entirely from American-sourced T-304L stainless steel, offering exceptional durability in even the harshest climates. All tubing is mandrel bent for superior exhaust flow, ensuring dyno-proven performance gains. If you're concerned about your new exhaust system matching your Tacoma's aesthetics, don't be! The AWE FG system comes in several tip and exit configurations, ensuring a fit and finish that suits your preferences. 
This system features AWE's patented drone-canceling technology, eliminating tones and resonance for a quiet, comfortable driving experience. However, don't think your Tacoma will be quiet on the outside! This system produces a deep, aggressive rumble that sets your pickup apart from other Tacomas on the road. 
The AWE FG Exhaust System is backed by a lifetime warranty. 
Features: 
T-304L stainless steel

3" CNC mandrel bent steel

Patented drone-canceling technology

No cutting required

No check-engine-light guarantee 

Multiple tip and exit options

Lifetime warranty

1-year tip finish warranty
Boost your Tacoma's performance, styling, and sound quality with one of Flowmanster's newest exhaust systems: the FlowFX. This system features an all-stainless steel construction for superior durability, withstanding road salt, grime, and extreme weather conditions without fatigue. All tubing is mandrel bent for exceptional exhaust flow, promoting performance and efficiency. 
This system offers a simple at-home installation on most applications. Each FlowFX Exhaust System includes all necessary tubing, hardware, and clamps, allowing it to mount into the factory hanger locations without any modifications. 
The Flowmaster FlowFX Exhaust System is backed by the confidence of a limited lifetime warranty. 
Features: 
Constructed out of stainless steel

Mandrel bent tubing for maximum flow

Dyno tested & proven to increase performance

Includes FlowFX muffler

Uses factory hanger locations for easy installation

Limited lifetime warranty
Corsa Performance is a leading name in the exhaust game, and one look at the Sport Series Exhaust System demonstrates exactly why! This high-quality exhaust system is manufactured entirely from T-304 stainless steel for maximum strength and durability. All tubing is mandrel bent to promote smooth, efficient exhaust flow out of the engine, increasing power and efficiency. 
This system offers significant sound gains, including an aggressive cold start and moderate note under acceleration while retaining stock-like levels of in-cabin drone. 
The Corsa Sport Series Exhaust System offers a simple at-home installation with its bolt-on, direct replacement design; no drilling is necessary.
This exhaust system is made in the USA, ensuring the utmost quality and manufacturing pride. If that isn't enough, Corsa backs the Sport Series Exhaust System with a limited lifetime warranty. 
Features: 
T-304 stainless steel construction

Mandrel-bent tubing increases airflow

Dyno-proven horsepower & torque gains

Provides aggressive cold start, moderate note under acceleration, and stock-like in-cabin drone

Simple bolt-on installation

USA-made

Limited lifetime warranty
Shop Now
RealTruck is your home for the best products to outfit your build for unforgettable adventures.
Join over 2 million RealTruck people
Get exclusive savings, insider information, and the latest RealTruck articles sent straight to your inbox.